It's not every morning that we wake up to the first day of the first month of the first year of a brand new decade.
There is something auspicious and wonderful about such a day. It's too rare, precious and magickally charged not to be utilized and celebrated.
It is also the perfect time to officially begin an exciting new project. In my case, that would be the very blog that you're reading.
Why I'm launching this blog
On the evening of October 13, 2016, my husband and I lost our home, virtually all of our belongings, my home-based online business (an Etsy vintage shop), and infinitely most heartbreaking, our precious cat, Stella, in arson fire that destroyed the fourplex condo building we were living in at the time.
Losing quite literally everything but the clothes on your back changes a person. A lot.
It also changes your life, your priorities, your mindsets, your hopes, and dreams.
Certain things remain, however. Ingrained, vital elements of who you are and what you love.
Two of the most important elements of my life before the fire were my spiritual path as a solitary Pagan witch and being a paper crafter.
While I let go of certain areas of my life post-fire and redistributed the degree of priority/importance that I gave to others, these two remained highly meaningful to me.
They are both key parts of my world every day, and now, I hope, they'll become a part of yours as well.
Who I am and what I'll be creating
I'm Autumn Zenith (please note: this is my Pagan, and vastly preferred, name) an empathic, old souled witch who resides in the woody wilds of British Columbia, Canada.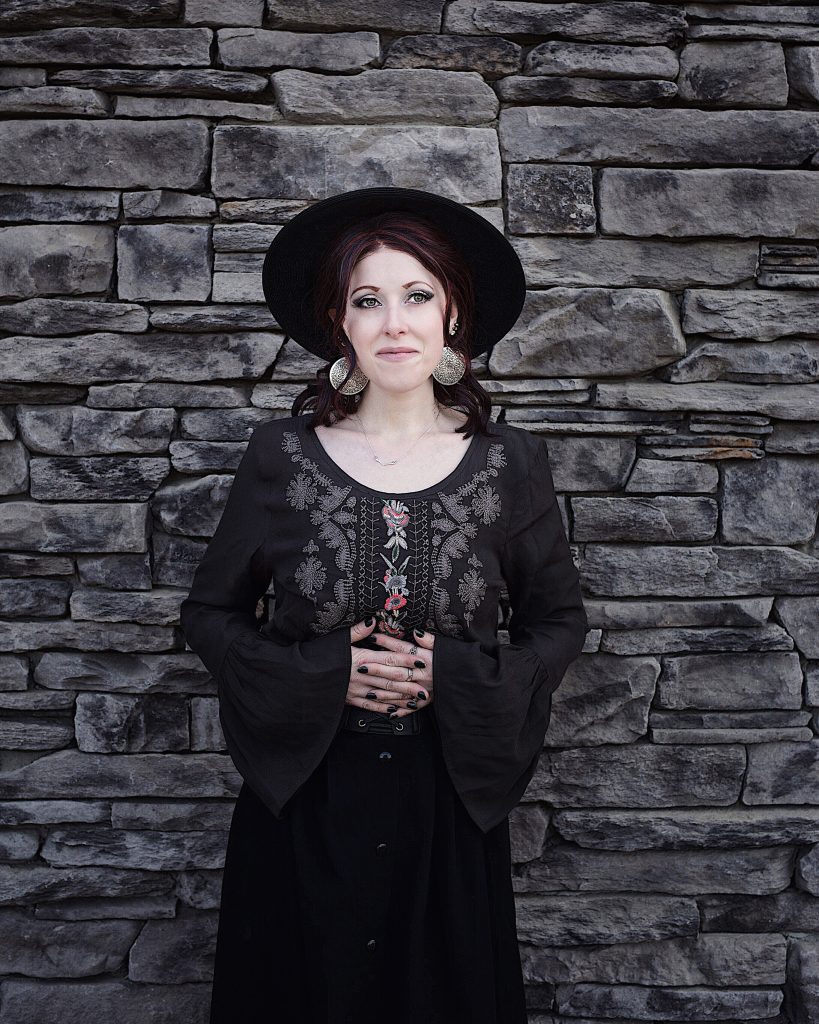 Here on Witchcrafted Life, I'll be sharing my passion for paper crafting, including card making, scrapbooking, tag making, mini albums, home décor, and seasonal/holiday-related projects, as well as periodically delving various other crafting related topics.
I plan to bring you plenty of crafting related how-tos, project shares, journaling ideas, product features, giveaways, and much more.
Some of my paper crafting related posts will pertain to Paganism/witchcraft, others will be more secular.
One absolutely does not need to be a fellow witch or Pagan to enjoy and avail of the paper crafting posts that I'll be sharing.
On the Paganism front, I plan to cover a wide breadth of subjects. This will likely include, but certainly not be limited to, the following areas:
Real-world magick
Handy tips and how-tos pertaining to witchcraft and Paganism
Original spells
The Wheel of the Year
Working with the lunar cycles
Magickal correspondences
Kitchen and cottage magick (including Pagan recipes)
Green witchcraft
The Elements
Working with spirit allies and animal spirit guides
Book of Shadows/grimoire ideas
Art magick
DIY ideas for witchy crafts, home decor, sabbat items, etc
Candle magick
Budget-friendly witchery
Tarot and oracle cards
Divination
Magickal tools
Paganism/witchcraft and chronic illness (as well as mental health)
Self-care
Ancestor work
Witchery and Paganism book and product reviews
Personal empowerment through your spiritual path
Being an empath
Some of my key goals in creating this blog
To share my knowledge and passion for both witchcraft + Paganism and paper crafting with others
To be continually motivated to create and craft, sharing many of my ideas, projects and ideas publicly
To create an inclusive, welcoming space that is open to paper crafters from all faiths, spiritual paths, walks of life, and genders, as well as those of all crafting styles and abilities
To help me become a published Pagan book author
To bring you fresh, original, informative content on a regular basis (multiple new posts will appear here each month)
To further deepen my spiritual journey and to help + inspire, encourage and empower you on your own unique path
Witchcrafted Life is a fresh start with old roots
This blog is the new online home for a lifetime of experiences, spiritual happenings, handmade crafts, knowledge to be shared, and memories just waiting to happen.
It will be exciting, it will be magickal, it will be creative.
If you haven't done so already, be sure to signup on the top of the right-hand sidebar for my newsletter, and connect with me on Instagram, Pinterest, and Twitter.
You can also contact me directly anytime. I love hearing from, and connecting with, my readers.