A while back I was asked publicly on Instagram, by a woman that I had not previously engaged with, why I would choose to call myself a witch.
This is not the first time I have been queried on this point (or similar variants of it) – nor, I'm sure, will it be the last.
The wording of this question always catches my eye. The person is not directly asking me why I am a witch, but rather why I would willingly associate with a word that, more often than not in their eyes, holds strongly negative or even "evil" connotations.
Ask ten, three hundred, or five thousand witches this same question and chances are you will receive nearly as many different replies as to why they have decided to call themselves witches.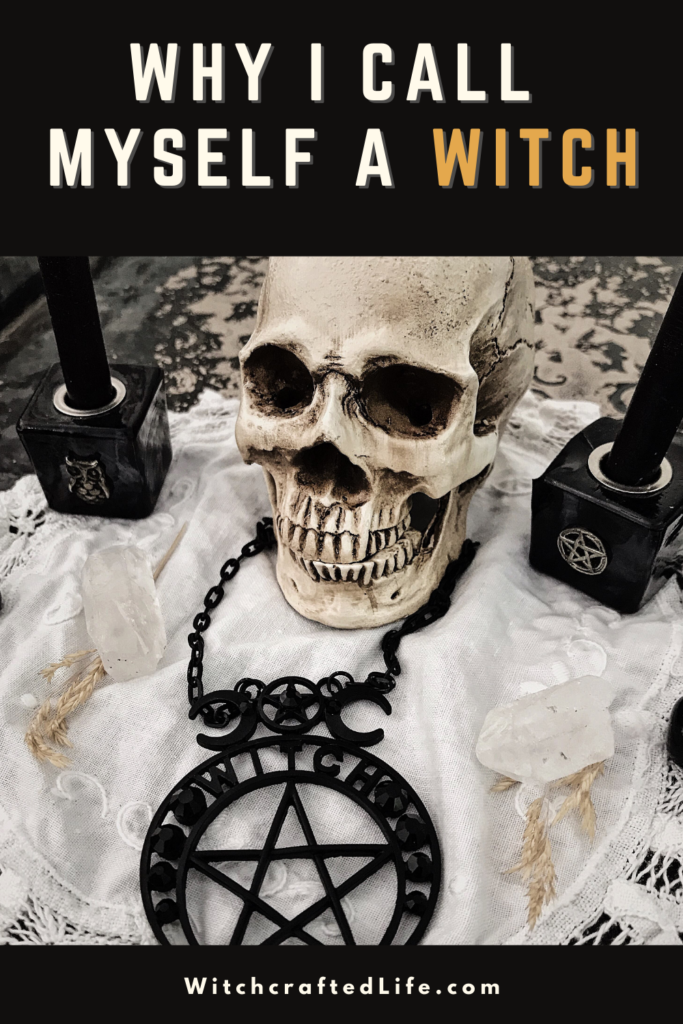 I cannot, and would not, speak for anyone else on this matter. I can only reply as to why I proudly choose to call myself a witch.
Why I call myself a witch
I call myself a witch because as a very young child, before I even fully understood in a spiritual or real-world context what that word and the practice of witchcraft entailed, a voice deep in the furthest reaches of my being told me that I was a witch.
Witchcraft came as naturally to me as drawing air, but it was a path that I made darn sure I was willing to take on the full complexities of and in doing so, to face the potential backlash, persecution, intolerance, ostracization, and even hatred that the label of witch and the act of witchcraft can carry with them.
I call myself a witch because I entered this world with a soul so old it feels as though it was already well-aged when the Big Bang occurred.
In the word witch I seek and see, find and cherish the past, the present, and the future.
I call myself a witch because I am willing, able and honoured to stand up for those impacted by the staggering hardship and trauma, crime and oppression that has been perpetuated over the course of human history – the Burning Times wholly included.
I call myself a witch because it elevates my autonomy. It gives me strength and power, the ability to stand as tall and proud as the lightest oak and to remain true to my innermost beliefs at all times.
I call myself a witch because I have devoted myself and my life, my spirit and soul, heart, body and mind to the study of witchcraft, magick, and Paganism.
I did not don the word "witch" on a whim, to follow a trend or because (as much as I do madly adore it) I'm a huge fan of Halloween.
I read hundreds of books on scores of religions and spiritual belief systems from around the world before I even dared to considered describing myself a witch to others. I have read far more since and each one has helped in its own way to add credence to my choice to become a witch.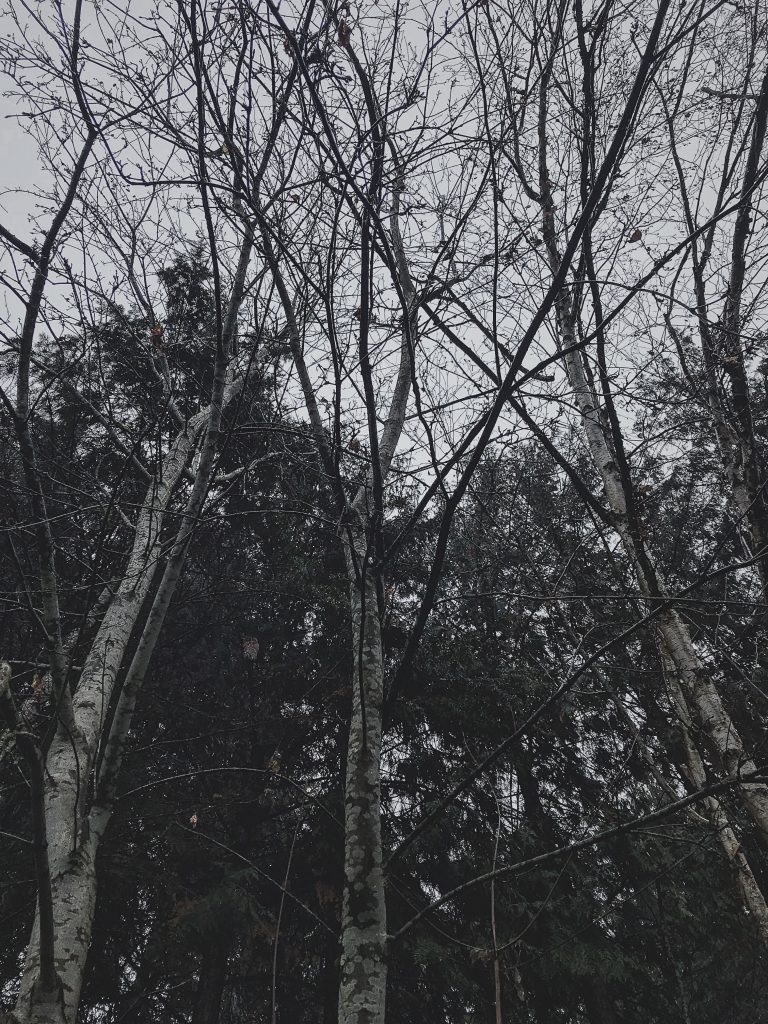 I call myself a witch because I believe that there is a spirit or soul in everything – animals, rocks, plants, locations, etc – the world over.
This concept, animism, is a core tenant of my existence, how I engage with others, and why I would only knowingly hurt another living being as a last resort means of necessitated self-defence.
It is why I've heard the trees sing to each other, felt Gaia's pulse beat in tandem with mine as I lay on the verdant grass of a warm June evening, drawn the moon and sun both down and experienced their life forces mingle with my own.
I call myself a witch because I am an empath. The feelings, concerns, stresses, joys, and (sometimes) even thoughts of others are something that I feel and understand as deeply. Perhaps, at times, even more so than my own.
I call myself a witch because I am a perpetual knowledge seeker. For the entirety of my life, I have been madly in love with learning. With following the path of understanding, with the fact that learning one thing can open up a pandora's box of questions, all of which hold the potential to learn more and in doing so, to potentially grow further as a human being.
I am an impassioned believer in science and reason, but I also know, in my heart of hearts, that there is infinitely more at work in the universe that we do not (yet) know, fully understand, or even conceptualize than what humans presently place under these ever-expanding and shifting headers.
I call myself a witch because I honour nature and do everything that I realistically can to help, heal, nurture and support the planet and all living things that inhabit our world.
I call myself a witch because living in harmony with the Wheel of the Year brings me profound happiness, closeness to the universe, and strengthens my bonds to the ancestors.
As a child, I often questioned why there were not more holidays, especially ones that marked the start of each season. In discovering, as I grew older and began studying Paganism, that humankind had been honouring these points in the year since time immemorial and that some people still continue to do so, I felt a piece of my innermost self click immediately into place.
I call myself a witch because of the profound degree of comfort and acceptance coupled with the immense lack of fear that I have regarding death. I have traversed the veil, I work with my ancestors on a regular basis, I am more at home in a quiet cemetery than almost any public place that the living hang out in.
Death is a state I understand and appreciate. It ends much, but starts much as well. In death, our essential energy is transferred to another form. It does not vanish. Nothing is truly lost in the universe. It just materializes differently with each new iteration.
I call myself a witch because I know that I have the ability to manifest and help to create the outcomes that I desire in my life. I can face any situation and find ways to ensure that, if so desired, it is bolstered, bettered, assisted, protected, or otherwise aided or empowered by the actions that I take and changes set into motion via the witchcraft that I create.
I call myself a witch because I do not depend on others to save me or support me. I am strong and far from helpless. I am a woman, a human, who knows her worth and has learned, through no shortage of challenges and pain, to never let anyone diminish my validity.
I call myself a witch because doing so is right for me and my existence. In the process, I give space and respect to all those who opt to take on this word themselves, too – just as I do those who are not witches.
I have no agenda, no dogma, no disdain for or fear of others whose spiritual path differs from my own. I do not believe that there is "one true path" or religion that has a monopoly over all other spiritual journeys.
I call myself a witch because I can sense and feel things that go deeper than logic can explain. I converse and actively work with spirit allies, my ancestors, deities, the fae (who first presented themselves to me when I was a young child of just two or three), and creatures both of this world and outside of it.
These beings, energies and essences are not foreign or (usually!) frightening to me. They are as much a part of my world as the living humans and animals that I engage with every day.
I call myself a witch because I am proud to not fit into conventional moulds, but instead to march to the beat of my own drum. I have no desire to conform or go with the flock. I am the wolf howling at the moon in the hills overlooking the sheep farm below. I am free as a flowing river, ancient as the earth it traverses, and able to bend and flow as needed just as nimbly as the Nile.
I call myself a witch because incorporating and weaving magick, connection to the ancestors and nature into countless areas of my existence comes as easily and intrinsically as breathing in and out.
I call myself a witch because in my darkest hours, when I literally had nothing to my name, when I was abused or bullied or hurt, when chronic illness became (and remained) a huge part of my daily existence, when my depression took me to places so dark blackholes looked like the face of the sun by comparison, I reached deep down inside myself and using the strength of every last speck of stardust that aligned to create me, I dug in my heels, refused to give up, and never once lowered myself to the level of those who perpetrated these cruel acts against me.
I call myself a witch because, personally, it would be unfathomable for me to ever lord my beliefs over others, to see those who thought or believed differently as sinners simply because of those differences, or to feel that I had a mission to save their souls. We each save, if we so choose, our own souls, in the ways and manners that work best for our unique life paths.
I call myself a witch because I ascribe to no religion. I am a wild spirit, a free thinker, an impassioned believer in a great many things, but I am not – and have never been at any point in my life – religious.
I call myself a witch because my craft is so not driven by aesthetics or vanity. It is not a power trip or way for me to feel superior. It is honest and raw, refined and real. A continual learning process and source of joy, hope, introspection, growth, love, peace and pleasure.
I call myself a witch because I am as certain as anyone could ever be that I have lived past lives. The memories I possess from some of them are as vivid and real as many from this lifetime. I think/believe that a good many – if not all – humans live multiple lives across the universe.
I call myself a witch, because I embrace the duality and interconnectedness of light and dark, that each one exists because of the other and that these two polarities are to be found in every person, every bit as much as they are in the realm of nature and the cosmos.
I call myself a witch because I am the master and keeper of my own mind, body and spirit. This is not up for debate. Autonomy and independence are indescribably important to me and I will fight for them, if need be, with every ounce of energy I possess.
I call myself a witch because I was born a healer, a comforter, a nurturer. I do not want anyone, any animal, any being, or our planet to suffer or feel pain – and when they do, I feel drawn to help and comfort, support and bolster them to the best of my witchy abilities.
I call myself a witch because my intuition guides me to do so. I have an indescribably close bond + profound reverence for my intuition, which you can bet your bottom dollar, I follow and heed.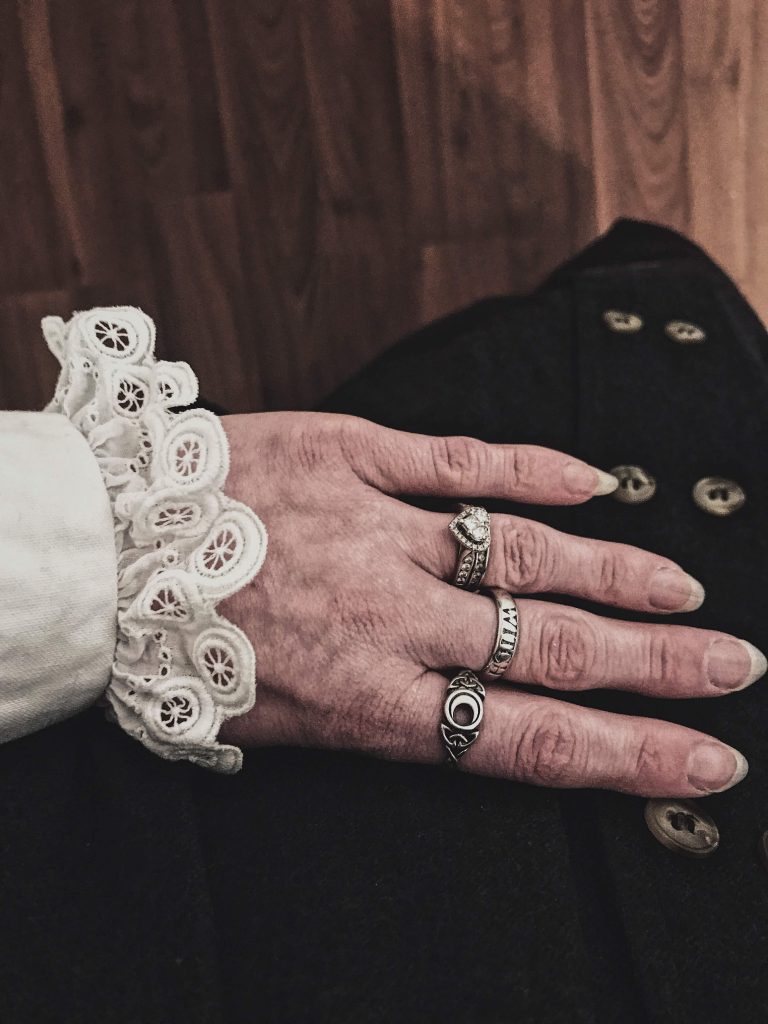 I call myself a witch because I am 100% responsible for my actions, my choices in life, my inner happiness, my sense of self-worth, my ability to be do the right thing in every possible situation, and to own my mistakes when they occur.
I call myself a witch because I am willing to stand behind this title and what it means both broadly, and in the realm of my own life, in the 21st century. I see and experience incredible beauty, meaning, conviction, strength, hope, history, sovereignty, independence, reliance, creativity, humility and power alike in the world witch.
I call myself a witch because there is nothing else I want to be called more. Nothing that feels truer, more right, more natural, or more aligned with every molecule in my being, each breath I draw.
I call myself a witch because I am a witch
The reasons above are by no means the only ones that explain why I call myself a witch. Others exist at present and I'm certain more will blossom into being the longer that I'm a witch. And this, unto itself, is yet another reason why I call myself a witch.
As you may have surmised, the very reasons why I call myself a witch are one in the same with why I am a witch.
Most anybody can be a witch, if they truly want to be one. This word and its domain are not beyond the grasp of those who are willing to embrace, live, and honour it.
I do not feel that being a witch makes me inherently special and I certainly am not a witch to garner attention, flaunt my witchiness around, or tell anyone else how to explicitly be a witch themselves.
Questioning why you are a witch is important
Granted most of us probably don't want to be asked why we are a witch or why we call ourselves a witch around the clock, but this question doesn't have to inherently get your guard up unless there is just cause for such.
Some people will ask with an agenda – possibly to try to proselytize, mock, shame, belittle or otherwise insult you – others will be genuinely curious (perhaps they themselves are having witchy stirrings and want to learn more).
In most settings, you do not need to respond in detail and can simply say that you would prefer not to answer that question. The call is yours. As always, I urge you to use your intuition and best judgement.
Beyond being asked why we call ourselves witches by other people, I feel that it is very important that we examine this question on a personal level, exploring and defining why we choose to apply the label of "witch" to ourselves.
Your answers are apt to be highly personalized. They may share points in common with my own and those of others, or they might be substantially different.
The fact that we are able to set forth our own personal definition of what being a witch means and why we call ourselves witches is, unto itself, another reason why I am a witch.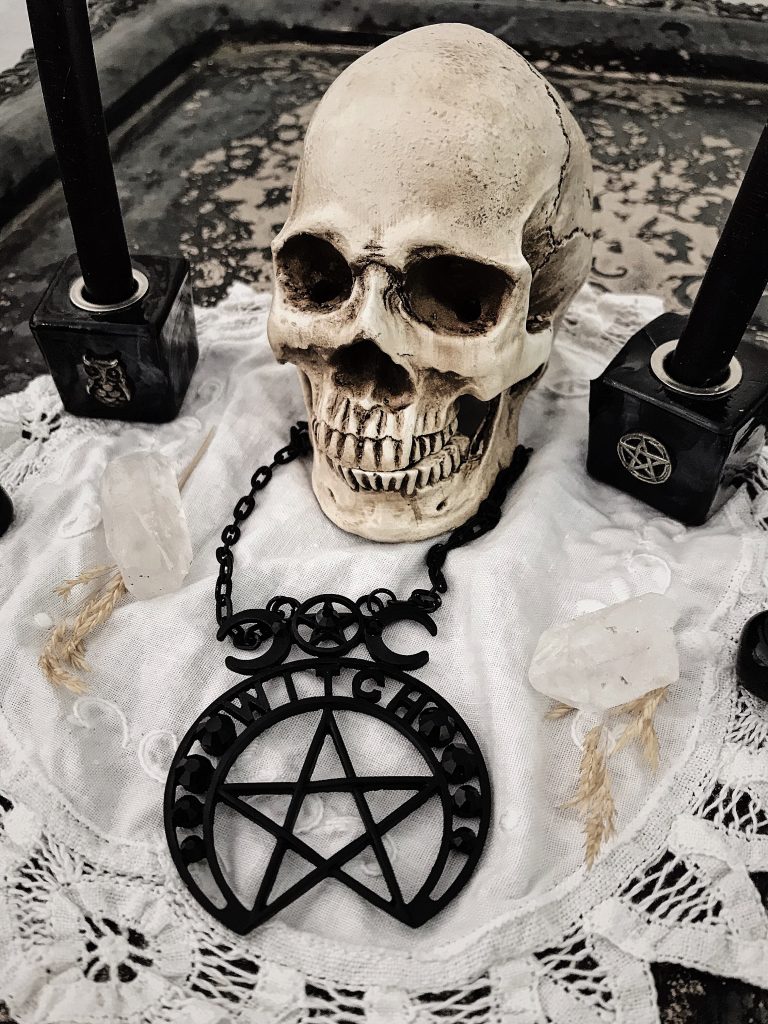 The beautiful, liberating autonomy and freedom to follow a spiritual path that makes sense to, and works well for, us on our own terms is a fantastic and hugely empowering thing.
You might think that this post was penned because the aforementioned woman's question upset, hurt or bothered me. It did none of those things.
What it did do, was give me the lovely opportunity to stop and once again reflect on what being a witch means to me, why I place this title upon myself, and how profoundly grateful I am to be a witch.
And for that – much like her question itself – I sincerely thank her. 🖤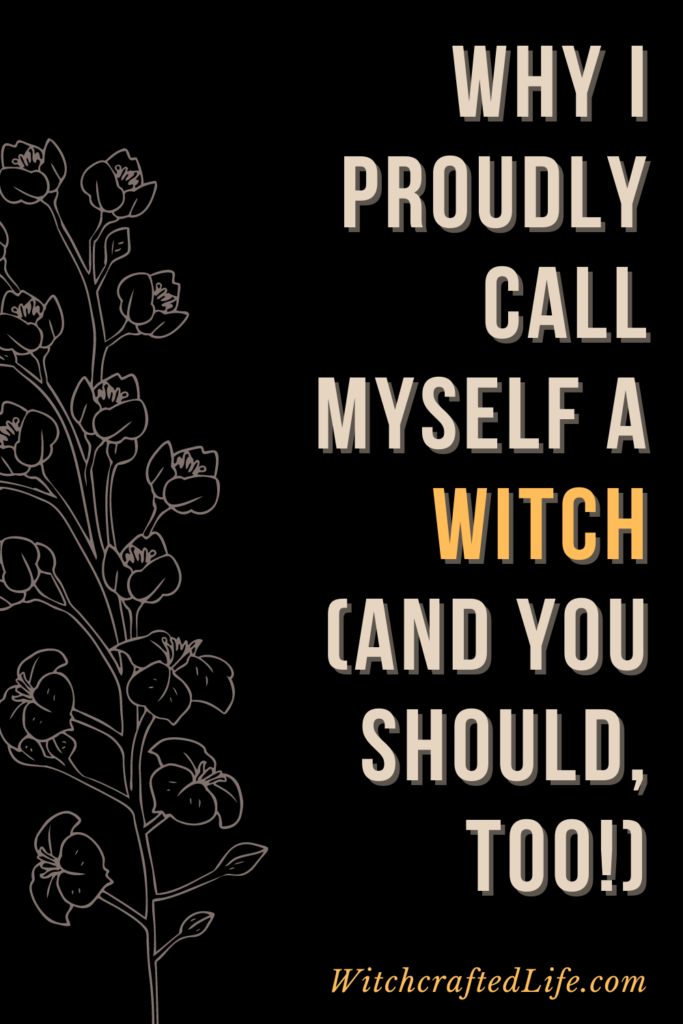 In closing, I would like to leave you with these supportive reminders, from one witch to another.
Do not be afraid to call yourself a witch. Privately, publicly or both, the choice is yours. However, if you do use this word, stand behind it with pride and passion.
Do not let anyone – EVER! – tell you that you're not a witch if, in fact, you are one.
Don't feel you have to justify being a witch to anyone other than yourself.
Do embrace your unique, wonderful witchiness.
Do continue to grow, evolve and strengthen your knowledge + abilities as a witch
Do witch on your own terms.
Do know and understand why you are a witch and what being one means to, and for, you. 🧹🖤🕯️