Daffodils are beginning to push their way through the still chilled topsoil in equal measures of tentativeness and tenacity. Robins with breasts the colour of carnelian are pecking gingerly at the same earth, searching for a hearty feast of worms and other creepy crawlies.
Little by little, the last vestiges of winter are melting back into the seasonal ethers.
For some, spring weather and new life begin as early as February. For others, it gradually inches its way out in March, April, or even May.
No matter when spring begins in your particular corner of the Western Hemisphere, it is safe to say that the dark, soulful, mysterious days of autumn may not be the first thing on everybody's mind.
Exceptions made for those of us who are fall-obsessed and rarely, if ever, go a day without thinking about our beloved autumn. 🥰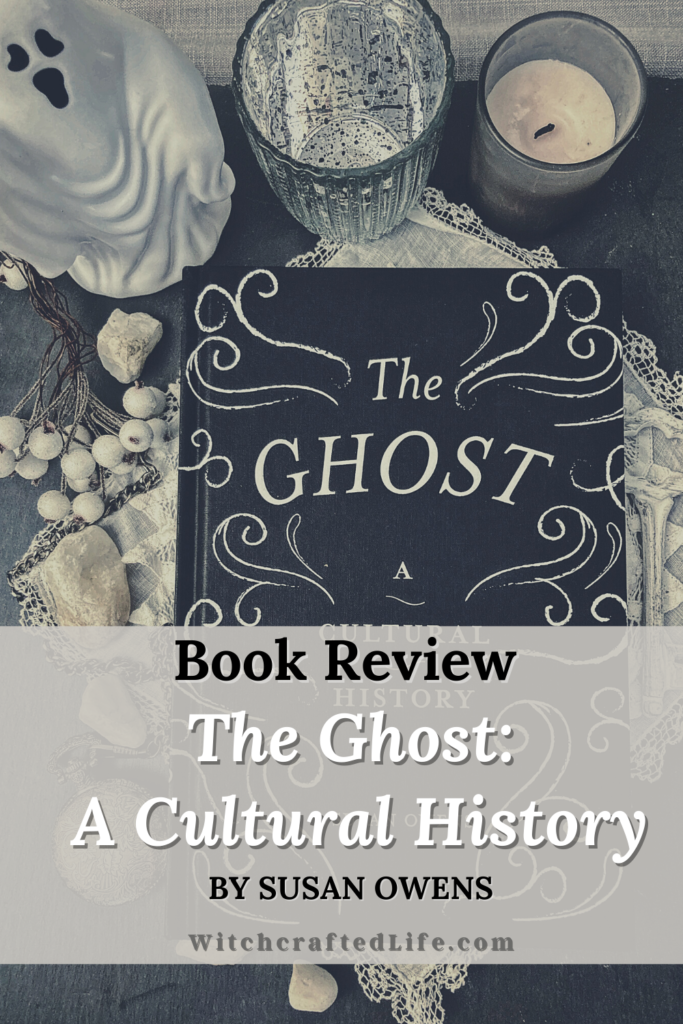 At first glance, these fresh days of mid-spring might not seem to have a lot in common with autumn – let alone with the month of October.
Sure, they both lean towards lovely temps and a hearty mix of rain + sunshine, but beyond that, they are, admittedly rather different creatures.
And yet…
Much like opposite sides of a colour wheel that compliment and have a natural affinity for one another, so too do spring and autumn jive surprisingly well.
And I am not just talking about Springoween (awesome as that is!). 😊
The present season of spring starts or recharges much of the natural world anew and autumn witnesses its eventual demise. One houses Beltane, the other Samhain.
Mid-spring and mid-autumn are linked by the poignant fact that both are highly liminal times. Periods of transition and change, when the veil between the world thins and, in some instances, reality can be perceived differently or feel altered in various respects.
Both time and places can be liminal. In the case of the latter, they are often called liminal spaces – though this term, can somewhat confusingly (especially for those who are new to the concept of liminality), also be applied to liminal time periods.
Like many a modern word, "liminal" has its roots in ancient Latin. Stemming in this instance from "limen", which means threshold.
Practitioners of witchery, Paganism, and magically inclined paths often view liminal times as being a threshold between this world and that of the next, and/or of spirits, fairies, elementals, and other beings that are both of and outside of our own mortal realm.
Liminal times (including the annual solstices and equinoxes, cross-quarter dates, and leap years) are exceptionally well suited to working and communicating with ancestors, the departed in general, faeries, spirit guides, and other entities of a nonhuman nature.
As well as a terrific period in which to engage in acts such as meditation, astral travel, divination, hedgeriding, spellwork, sacred rituals, dumb suppers, visiting burial grounds, and starting or wrapping up shadow work journeys.
In the Northern Hemisphere, many view Samhain as the most liminal chapter of the year. I hold this view myself, but have long felt that at least a few other points in the calendar came quite close to Samhain on the liminality front.
Samhain's partner sabbat (that is to say, the sabbat that sits directly across from it on The Wheel of the Year and which occurs in the Southern Hemisphere as we are celebrating its partner sabbat on this side of the globe) is Beltane. As such, there is a great deal of liminality to this sacred Pagan date.
Now, Autumn, I hear you thinking, this is interesting and topical (given that many who observe it will be celebrating Beltane tomorrow), but what does it have to do with the book that this post provides a detailed review for?
Excellent question, my inquisitive friend. 😃
Given the liminal nature of the days surrounding and housing Beltane, it is natural to think about and work with the spirit world (be it in literal, archetypical, or metaphorical form).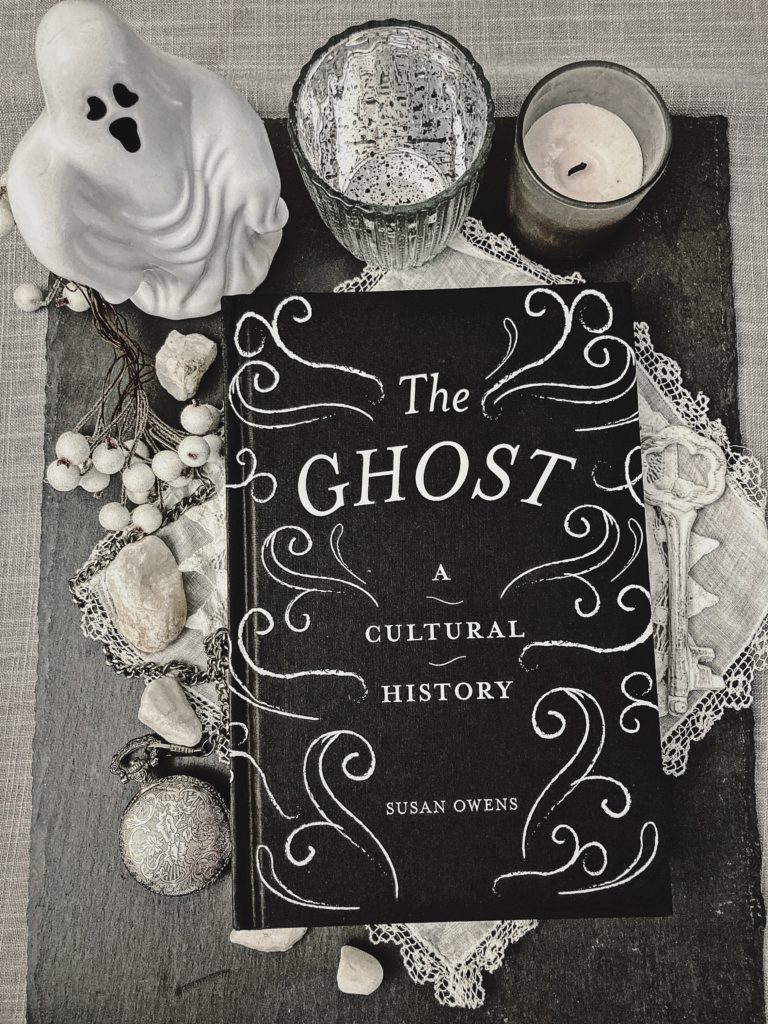 One of the most engaging, well-researched, and delightful books I have read on the subject of some of the entities which call the other side of the veil home is Susan Owen's highly acclaimed, Ghosts: A Cultural History.
This in-depth look at the history of spectres was first published in 2017, making it a relatively young book still.
While it will no doubt hold particular appeal for many a fellow witch/Wiccan/Pagan, The Ghost: A Cultural History is in no way targeted specifically towards this audience.
Instead, this book is a historical peek behind the curtain – or would that be the white bedsheet? – at how the concept of ghosts has impacted and shaped history, literature, art, and daily life in general for many a century now.
Book Specs
Name: The Ghost: A Cultural History
Author: Susan Owens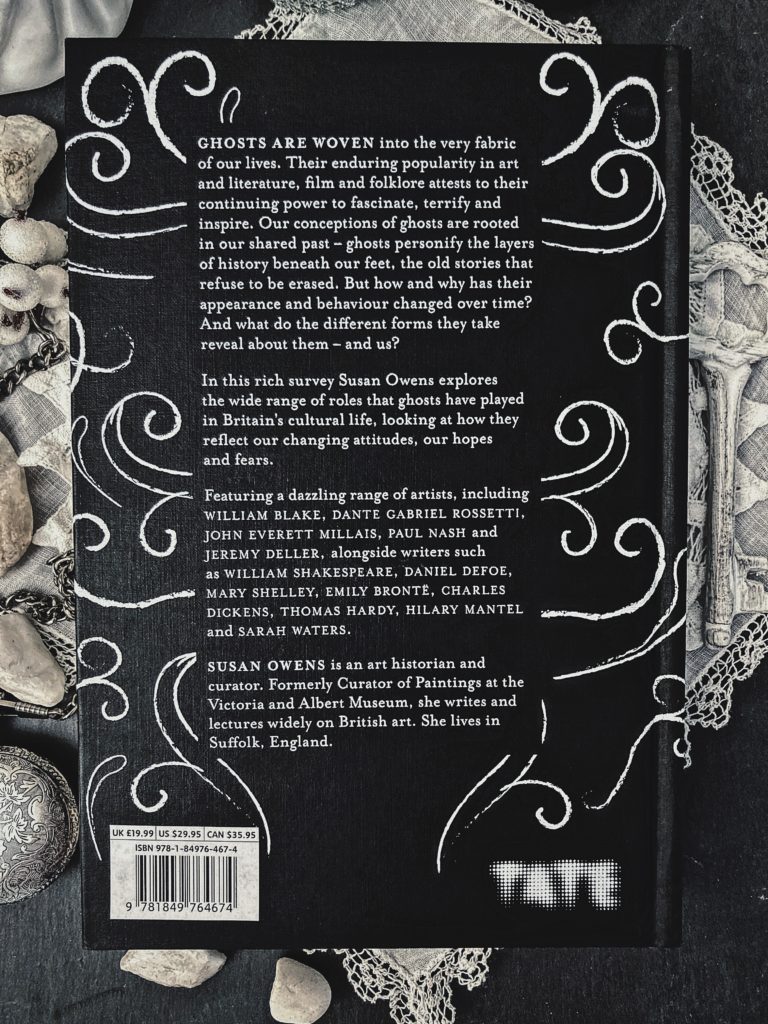 Publisher: Tate Publishing
Page Count: 288
Binding: Hardcover (also available in paperback)
A hauntingly engaging look at the history of ghosts… in the United Kingdom
A sleek, elegant cover in shades of mysterious black and equally beguiling white greets the reader as they approach The Ghost: A Cultural History by Susan Owens.
Though not a huge book in terms of page count, this title has some heft to it thanks to the thick, high-quality cover and paper that the pages themselves are printed on.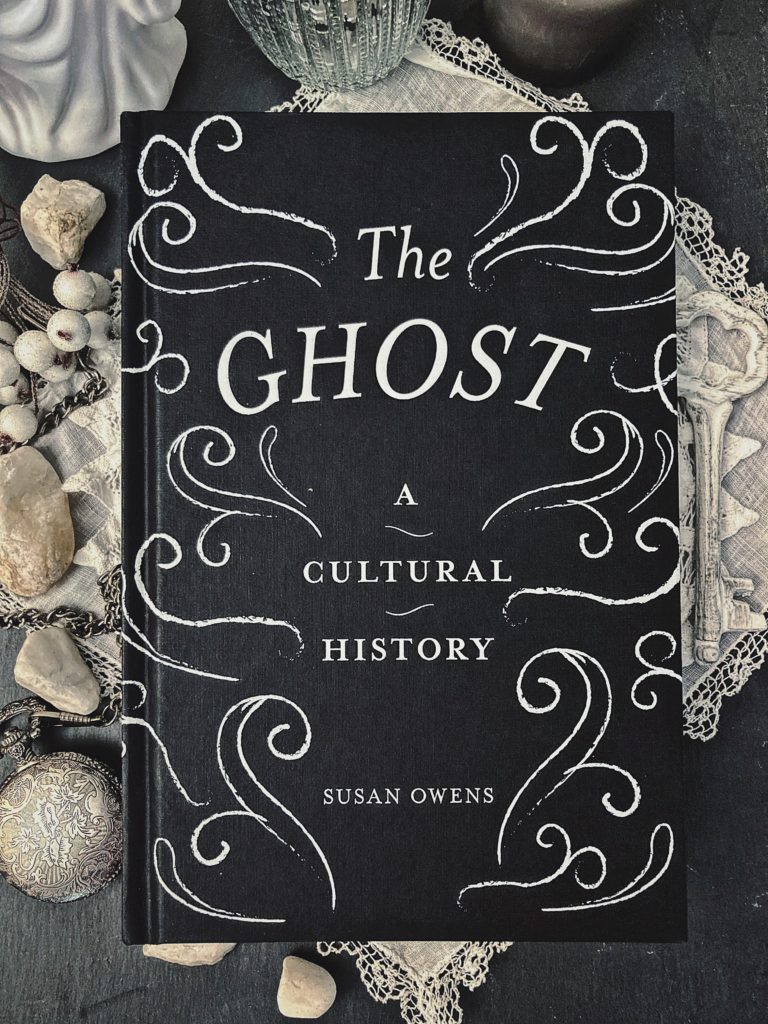 Make no mistake, this is a beautiful-looking book. It is one which you may be inspired to not only post a cover shot of on social media, but to display prominently on a bookshelf, coffee table or elsewhere in your humble abode.
The title of this book would, at the onset, lead most readers to assume that The Ghost: A Cultural History cast a wide net in terms of the geographical locations it covers.
However, for all intents and purposes, the focus of this book is squarely on the history of ghosts throughout the British Isles.
Occasional mentions of ghostly happenings in continental Europe and other international locations are made throughout the book. However, again, the United Kingdom is where we find ourselves for the bulk of The Ghost: A Cultural History's 288 pages.
The Brits have a long-standing history of ghosts. Throughout the UK, apparitions have made countless appearances in literature, art, plays, films, folklore, the popular imagination, and the lives of many a living soul – both past and present – alike.
Though I do think a more accurate subtitle for this book would have been something along the lines of "A British Cultural History" or "The British Ghost", I understand that it may not have appealed to as broad an audience had it been billed outright as such.
I would not call the title false advertising per se, but do feel that the omission of wording pertaining to the UK or otherwise specifying that this book is not a global history of ghosts would have been a more factually accurate approach.
Putting that point aside and diving straight into this book, it is easy to quickly fall head-over-heels for The Ghost: A Cultural History by Susan Owens.
As this book touches on, even in the fast-paced, electronically driven 21st century, ghosts – or, depending on who you ask about the subject, the archetype of apparitions – are still with us in a litany of forms. And, likewise, ghost sightings show no signs of slowing down.
Whether ghosts spook, terrify, thrill, delight, perplex, comfort, or amuse us, there is little denying their ability to weather the passing of time, pervading religious views, and scientific scrutiny alike.
Nor can one easily discount the inspirational springboards – not to mention money-making potential – ghost sightings, haunted locations, ghost stories, and other spirited going-ons have long provided for innumerable books, plays, movies, works of art, and Halloween, over the course of time.
This book does not set out to prove or disprove the existence of the spectral entity that we generally refer to as ghosts. Nor, by any means, is it a ghost hunting how-to guide.
The Ghost: A Cultural History instead presents a relatively unbiased look at how ghosts have impacted and influenced British culture for many hundreds of years.
Arranged chronologically, this title brings ghosts to life, so to speak, via not only historical accounts and the author's own insight, but also through a vast array of cultural figures whose work tackled the subject of ghosts in one form or another.
No less illustrious names than William Blake, Shake sphere, Mary and Percy Shelley, Samuel Pepys, Henry James, Emily Bronte, Dante Gabriel Rossetti, Wilkie Collins, and – naturally – Charles Dickens, amongst others, all visit us from the other side of the veil care their own words and works.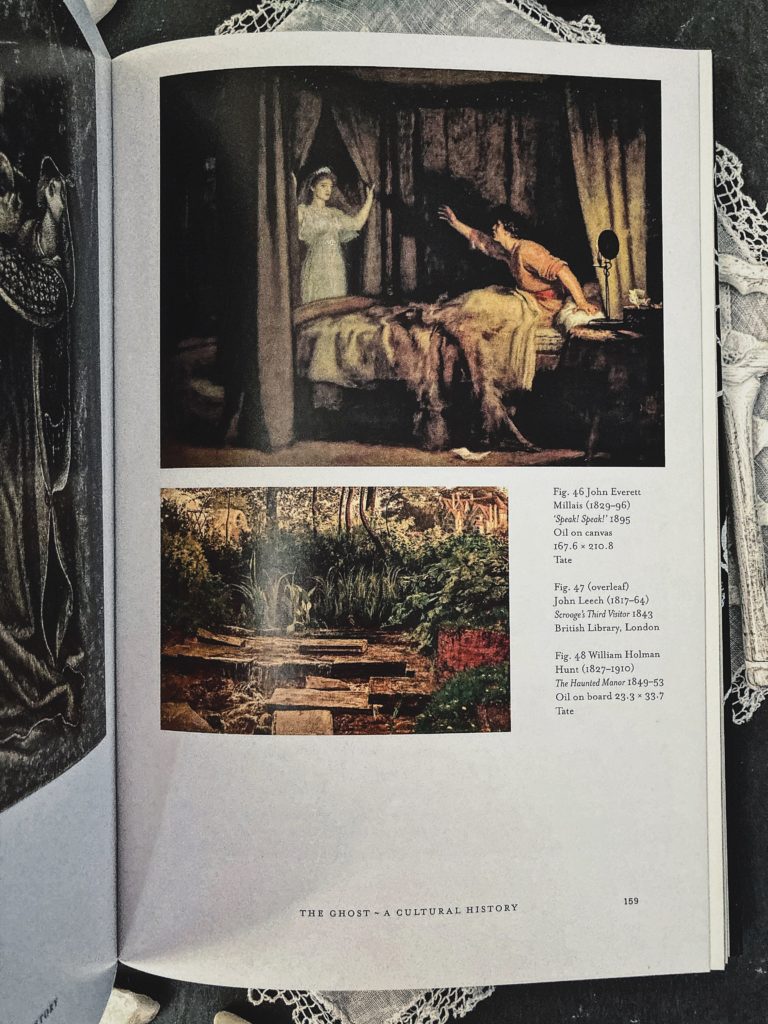 In addition, one finds a curated selection of relevant artwork from centuries past right on up to our own lifetime housed in this book.
Beginning in the Middle Ages (although ghostly happenings during earlier ages are touched on at times as well) and floating straight on into the start of the 21st century, The Ghost: A Cultural Review is a riveting exploration of how and why ghosts have embedded themselves so much in the lives and minds of Britons for a great many years now.
This book examines why that is, where some of our common beliefs about ghosts arose from, how the concept of apparitions has changed over the years, and ultimately ponders why ghosts will not just go gently into that good night which is our collective human history.
In addition, the evolution of the ghost story itself is explored, with due emphasis given to the immense popularity that ghost stories enjoyed during the 1700s to early 1900s. A popularity, which as this book discusses, is still with us in a wide range of forms to the present day.
Throughout The Ghost: A Cultural History a steady course is plotted that shows how the perception and appearance of British apparations have changed over the course of the last millennia or so. And, in doing as much, also asks how it may continue to redefine itself for future generations yet to come.
In this book, author Susan Owens posits that ghosts can be seen as a sort of mirror for a society, its beliefs (both religious/spiritual and secular), customs (including such things as burial attire), and the perpetual question of if there really is something waiting for us on the other side of this mortal coil.
Sandwiched between an introduction and a heartfelt postscript (as well as a bibliography, source notes, and an index), one finds seven chapters (each with a few subchapters apiece) in The Ghost: A Cultural History.
The chapters are as follows:
1. The Living and the Dead
2. Questionable Shapes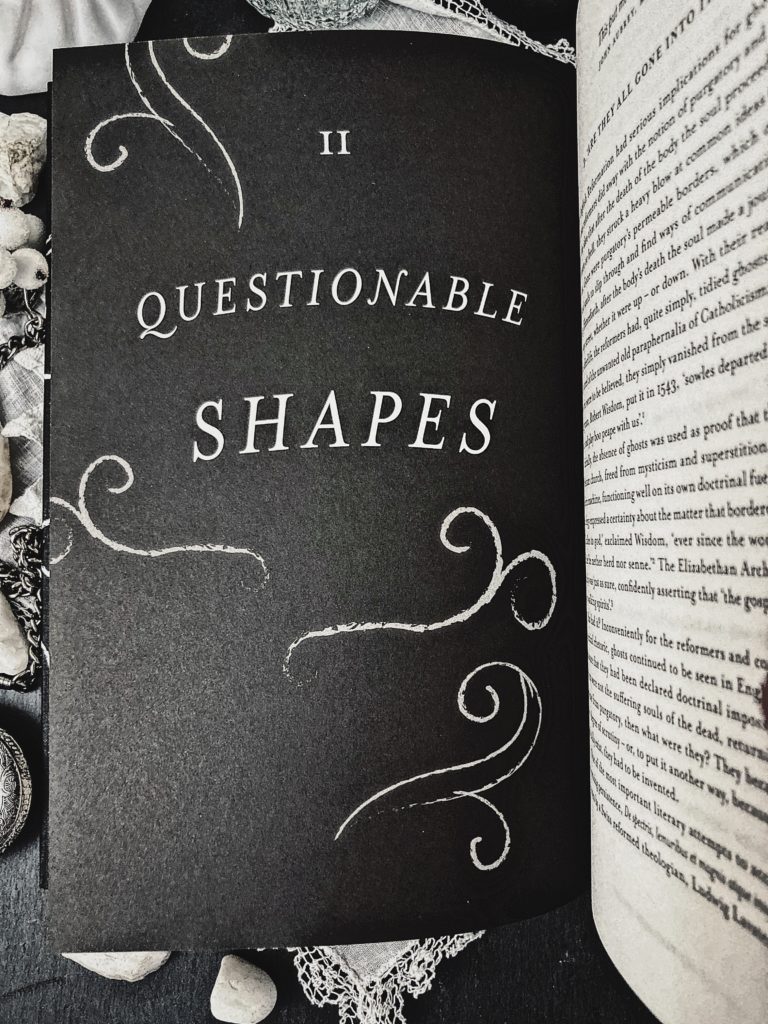 3. Ghosts for a New Age
4. Terror and Wonder
5. Appearances and Disappearances
6. Haunted Century
7. Re-inventing Ghosts
As someone with an immense lifelong passion for history, I greatly enjoyed that this book kicks off in the 11th century and across the course of those seven engaging chapters, leads us all the way up to the 2010s.
I have a particular penchant for history that spans the 18th to the mid-20th century, so was especially pleased that Owens paid these periods no shortage of attention.
Delving into (as she does throughout the book in general) the cultural role that spirits and ghost sightings have played throughout those years, as well as how they helped to influence a wide range of artists, writers, playwrights, and plenty of other folks, too.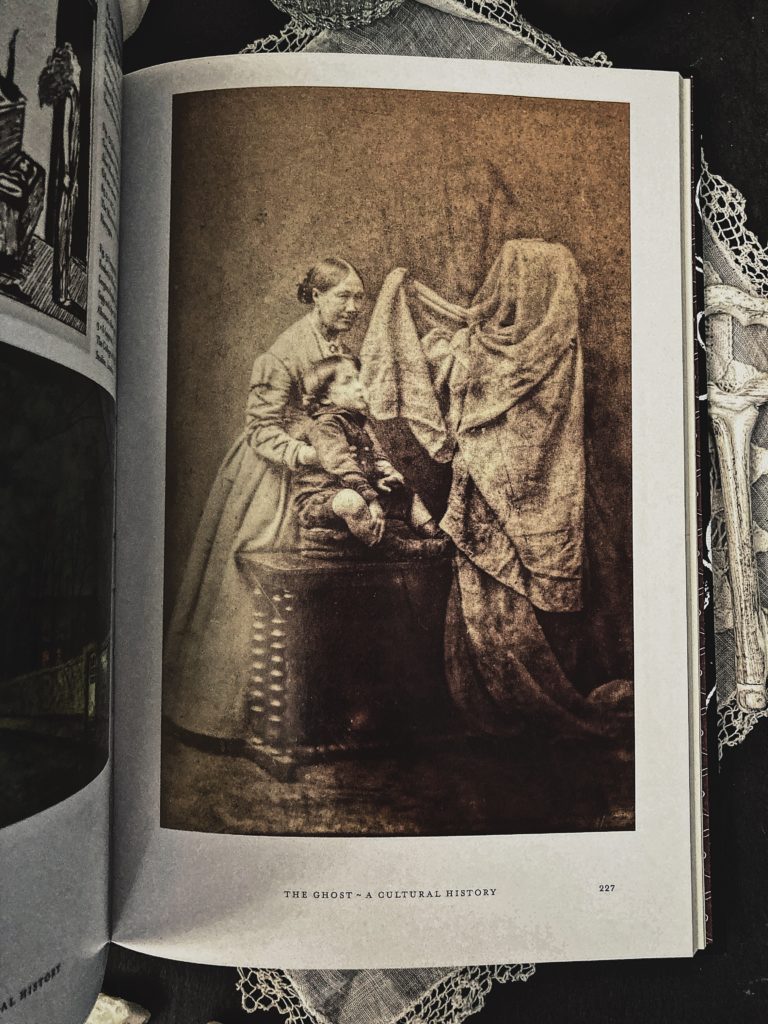 As we reach the 19th century, topics such as séances, Spiritualism, and spirit photography are all covered. As one would hope for and expect in a book about the history of British ghosts (or ghosts in general).
Upon getting to the 20th and 21st centuries, I really appreciated that Owens explored the shifting face and nature (in some contexts at least) of ghosts as they have been portrayed through mediums such as film, TV, literature, and the internet.
I was also very pleased to see her raise the point that as ghosts began, for a time at least, to hold less cultural sway during the early to mid-20th century, aliens and the concept of a different forms of life other than our own took hold all the more in (Western) society's collective mind.  
The Ghost: A Cultural History does a wonderful job of merging scholarly research and a corresponding academic tone with friendly, lively writing that feels akin to a lecture on the history of ghosts from the kind of professor one would instantly adore taking any course from.

How The Ghost: A Cultural History by Susan Owens rates with me
The Ghost: A Cultural History probes deep into the heart of the past to explore why ghosts matter, how they have adapted and changed with time, and what fate ghosts may experience in the thus far unwritten future.
This book is not a sensationalistic, hokey, slapdash, or heavily recycled look at the age-old subject of spirits. Rather, it is a respectful and insightful investigation of the topic that gives ghosts their rightful place alongside the (then) living over the course of many centuries.  
Whether you are a skeptic, firm believer, or rather agnostic when it comes to the possibility of actual phantasms, if one has even the slightest interest in the history and cultural significance of ghosts, this book is for you.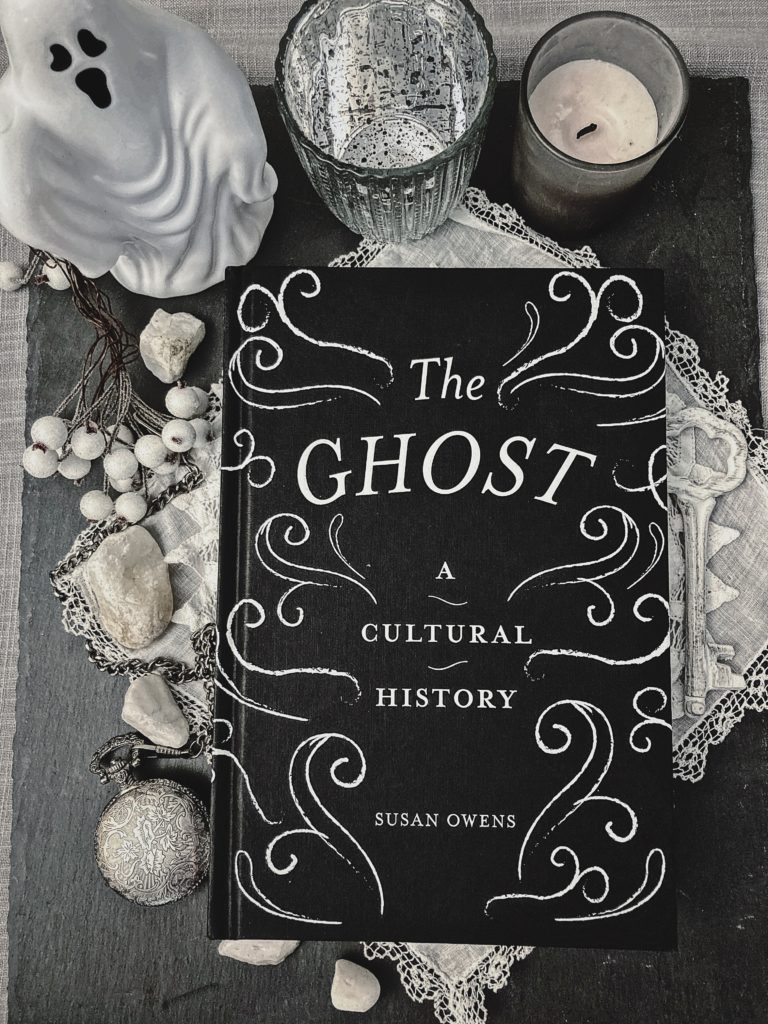 Ghosts and the spirit realm have fascinated me for my entire life. I have experienced what I believe to be ghost/apparition encounters on multiple occasions, and involve both the concept of spirits and the other side of the veil that they inhabit extensively in my spiritual practices all throughout the year.
At this highly liminal time, with Beltane returning here and Samhain reappearing in the Southern Hemisphere, I feel intuitively all the more connected with the spirit realm. Therefore, it does not surprise me that some of my own ghostly encounters over the years have occurred right around this poignant date.
Coincidence? Possibly, but the connection remains all the same and as such, I have come to associate apparitions nearly as much with mid-spring as I do when they take centre stage come October.
Despite its title, as touched on above, The Ghost: A Cultural History is not a global or even single continent-based look at the history of spirits.
Once you move beyond that, however, this book is rife with thought-provoking discussions, as well as myriad excellent quotes and works of art from some of history's most famous names. All coupled with a thorough sociological overview of how and why ghosts, despite their ethereal nature, are firmly cemented in our collective conscious.
Working on a scale of 1 – 5, with five being the highest possible rating, I would give The Ghost: A Cultural History by Susan Owens 4.5 stars out of 5.

Have you read The Ghost: A Cultural History? Do you have any ghostly encounters of your own that you'd like to share? 👻📖🤍