For those in the Northern Hemisphere who follow the Wheel of the Year, the Pagan sabbat of Beltane is upon us again.
Beltane focuses heavily on concepts pertaining to light (sunlight, bonfires, etc), a thriving growing season, love and passion, new life, embracing the liminal, the realm of the fae, and making the most of the sunny months of late spring, summer, and early autumn that lay ahead.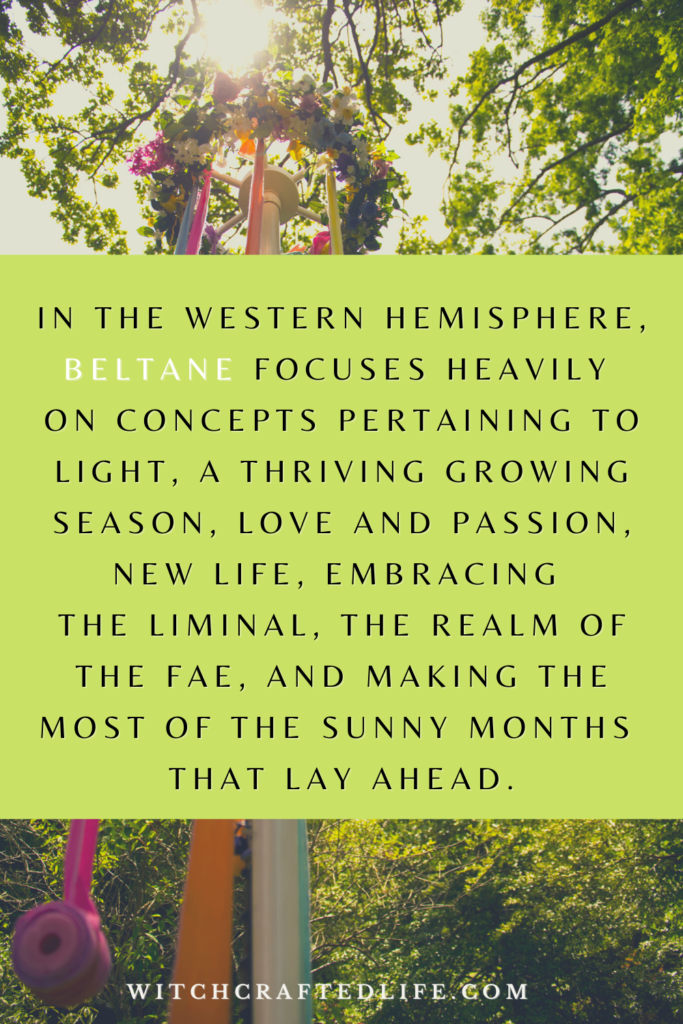 Beltane – which is generally observed on, or right around, May 1st – ushers in the month of May and serves as the precise halfway point on the journey to the witch's New Year of Samhain.
As the Wheel of the Year is reversed between the Northern and Southern Hemispheres of the world, south of the equator, Beltane is observed at the end of October (when those in the north are celebrating Halloween and Samhain).
Like its fellow Pagan sabbats, Beltane is a poignant, beautiful annual event with ancient roots and plenty of modern-day observants.
Historically, Beltane was particularly observed in Ireland, Scotland, and elsewhere throughout the UK, and was one of the four primary Gaelic seasonal festivals (with the others being Samhain, Imbolc, and Lughnasadh, respectively).
However, it is important to remember that many other cultures (both inside and beyond the borders of Europe) have long standing traditions of celebrating the arrival of spring and/or summertime as well.
The traditional Gaelic celebration of Beltane predates the introduction of Christianity in Europe. As this new religion took hold across much of the European continent, Beltane gradually morphed into the celebration of Mayday.
Fortunately, though, many of the ancient traditions of Beltane lived on in Mayday activities, including dancing around maypoles and lighting bonfires.
(Speaking of maypoles, I thoroughly enjoyed reading The Fading Year's recent posts about The Maypole Tradition in Ireland and The May Bush Tradition in Ireland, respectively.)
Interestingly, to the ancient inhabitants of Ireland (and various other parts of the world as well), Beltane was seen as the start of summer, not the midway point of spring.
Today, some modern Pagans, Wiccans and witches view Beltane in the same light, with others opting to celebrate it as the final sabbat of spring.
Interestingly, it is because Beltane historically served as a marker for the start of summer in some areas that one of Litha's alternative names was, and still is, Midsummer (as, in these traditions, the Summer Solstice in June was/is seen as being part way through the summer season).
Of all the Pagan sabbats, Beltane is arguably the one most closely linked to concepts of (romantic) love, lust, and sexuality. Though, importantly, it is not essential to engage or connect with these themes or archetypes, if they do not resonate with you personally.
For some who follow earth-based paths, Beltane symbols the union (aka, handfasting) of the God and Goddess coming together each spring/summer.
Beltane is a marvellously apt time of the year to shift, or further concentrate, our attention on nature, green magick, herbology, fire and candle magick, seasonal kitchen witchcraft, the wild kingdom (domestic animals very much included), faeries, concepts of union and/or family, folklore and customs, and ways to help create a brighter future for ourselves.
If you'd like to learn more about some of the history, traditions, and foods associated with Beltane, be sure to check out my post 15 Excellent Pantry Staple Foods for Beltane and Their Magickal Properties.
Books about Beltane
Over the years, a handful of books have been written specifically about Beltane.
However, this number is relatively small and a list housing just those Beltane books alone would have but a scant few entries on it.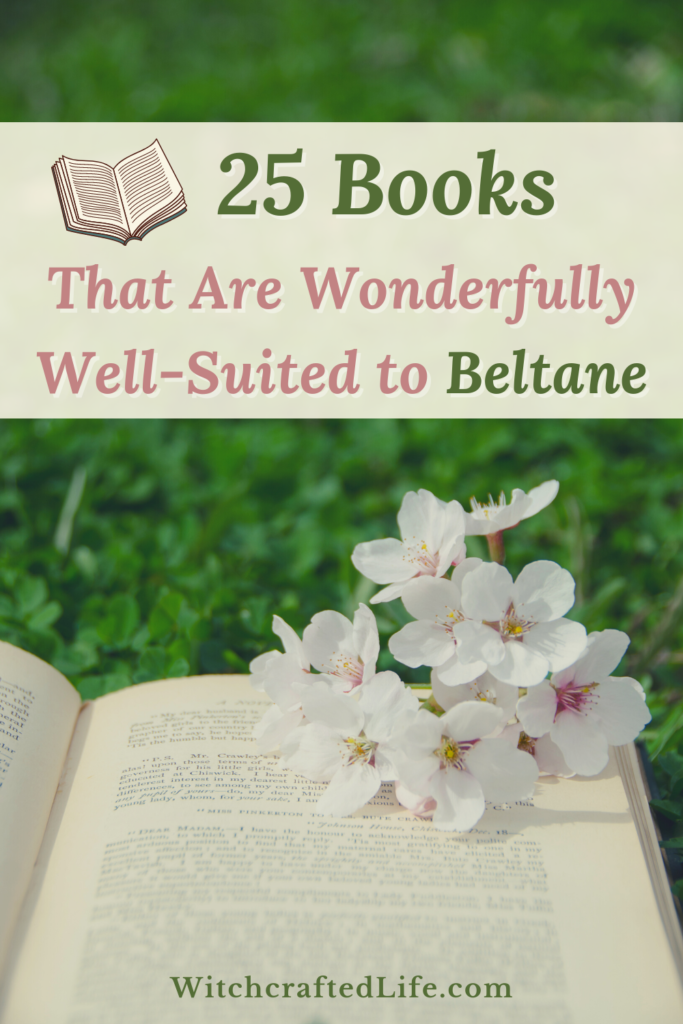 To flesh out such as list, what I've done is to round up a selection of 25 books pertaining to subjects that are especially well suited to Beltane and the sunny months ahead.
The following assortment of books delves into topics such as Celtic mythology, foraging, faery magick, and even witchy cocktails!
A fair number of these books pertain to nature, as the start of May is often one of the most pleasant and enjoyable times of the year to spend outdoors.
I sincerely understand, however, that not everyone is head-over-heels for the great outdoors, is able to safely access nature (be it for health or other reasons), nor lives in an area with a rich natural landscape.
If nature isn't (or is currently unable to be, for whatever reason), your jam, fear not. There are other Beltane related books on this list that you may connect with instead. 😊
As well, if you do love nature, but aren't able to engage with it in all the ways you may like, remember that it is sometimes possible to connect with the great outdoors through various methods other than literally going outside.
These include such things as the types of items we include on our altars, working with crystals, magickal correspondences, visualizations, guided meditations, hedgeriding, connecting and working with animal spirit guides, arts and crafts, cooking and eating, stargazing, and by surrounding ourselves with (or wearing) nature-related items.
While some of the following books are, unquestionably, penned from a Pagan/Wiccan/witchcraft focused perspective, many are either more broadly spiritual or have little to no focus on anything pertaining to spirituality.
As such, I hope that both fellow Pagans and witches, as well as many of my other (non-Pagan/witchy) readers will enjoy the 25 Beltane related books showcased in this alphabetically arranged list.
25 books that are wonderfully well-suited to Beltane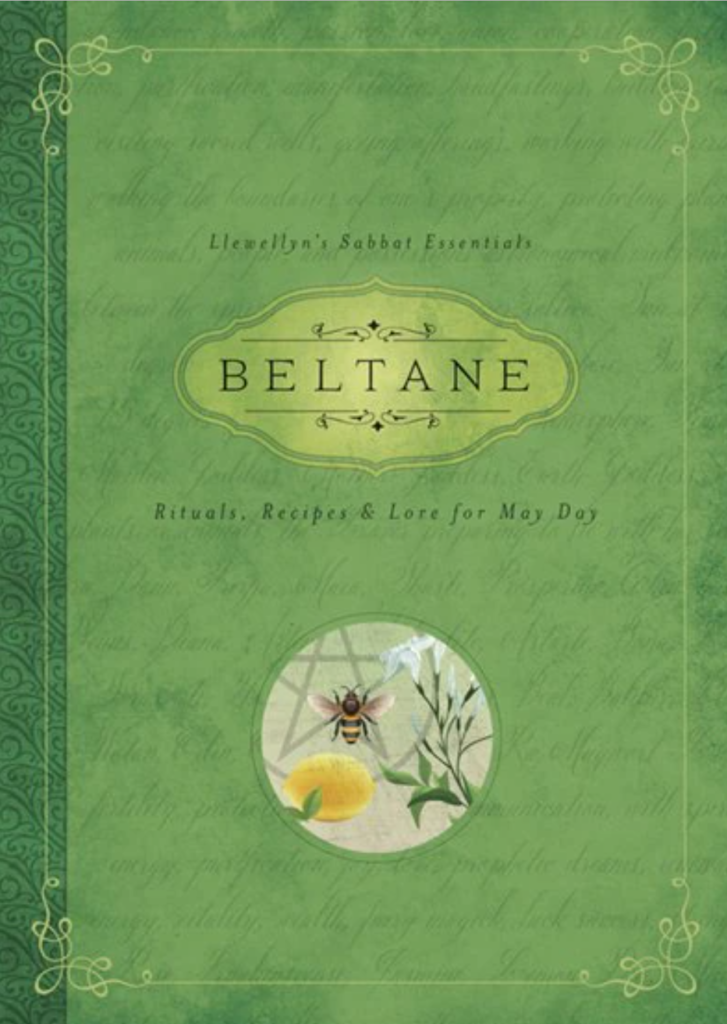 Author: Melanie Marquis
Publisher: Llewellyn
From Llewellyn's popular, informative, and highly enjoyable eight-part Sabbat Essentials series comes this in-depth look at Beltane.
In Beltane: Rituals, Recipes, & Lore for May Day readers are guided through the history of Beltane, as well presented with many different as modern ways to celebrate, honour, and delight in the sabbat that kicks off May and the sunny season ahead.
These include, but are not limited to, Beltane rituals, Beltane recipes, Beltane spells, Beltane correspondences, Beltane prayers, and Beltane divination.
As one of the few books on the market today that focuses solely on Beltane, this is a title you will want to add to your collection (or borrow from the library) if you're keen to expand your knowledge of Beltane or just want to read up more on this joyful sabbat.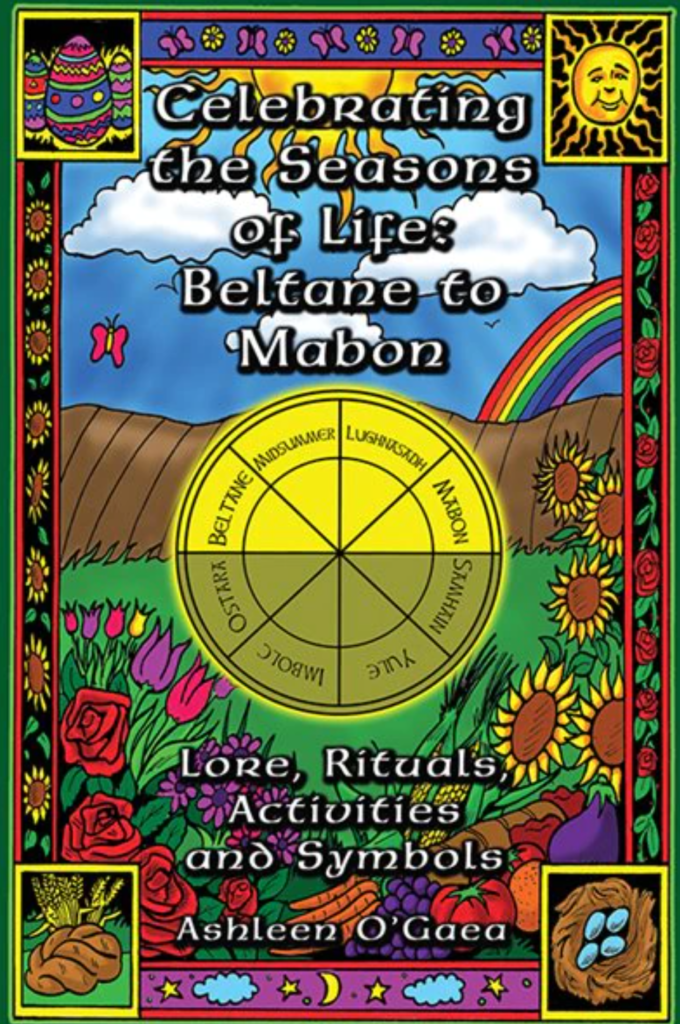 Author: Ashleen O'Gaea
Publisher: Llewellyn
One of a two-part series of books released in the 2000s by renowned Pagan author Ashleen O'Gaea, Celebrating the Seasons of Life: Beltane to Mabon delves into the sabbats that comprise the warmer half of the year and presents readers with a plethora of ideas that can be done as solitary witches or in groups, inside or outdoors, with children, and even, in some instances, with non-Pagans.
I love the idea this series. The concept of approaching the sabbats as belonging to either the warm or cold half of the year aligns with my own practices – just as I know it does with those of many of my fellow witches, Wiccans, and Pagans as well.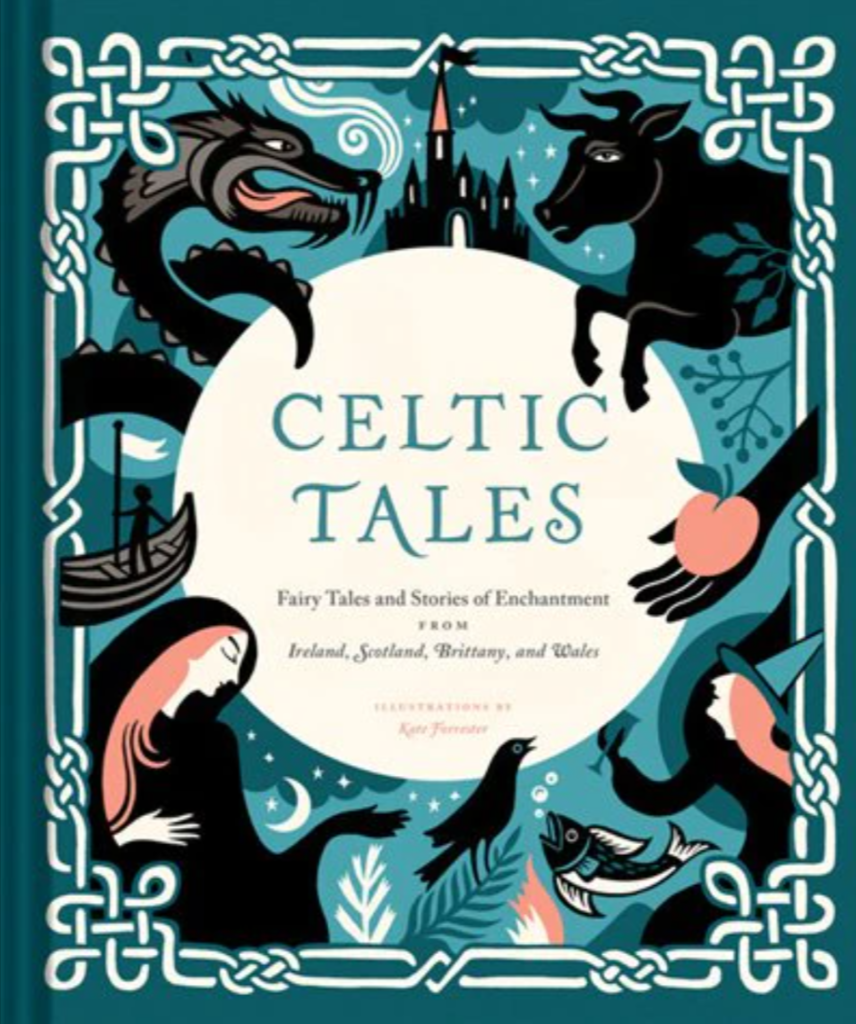 Illustrated by: Kate Forrester
Publisher: Chronicle Books
In the instantly engaging pages of Celtic Tales: Fairy Tales and Stories of Enchantment from Ireland, Scotland, Brittany, and Wales one finds sixteen stories that were translated and recorded by 19th and 20th folklorists, all presented alongside marvellous illustrations by Kate Forrester.
As a Gaelic/Celtic festival, Beltane is a superb time to delve into reading about some of Ireland and the UK's most fascinating and compelling traditional tales of wonder, fantasy, and more than a wee bit of magick!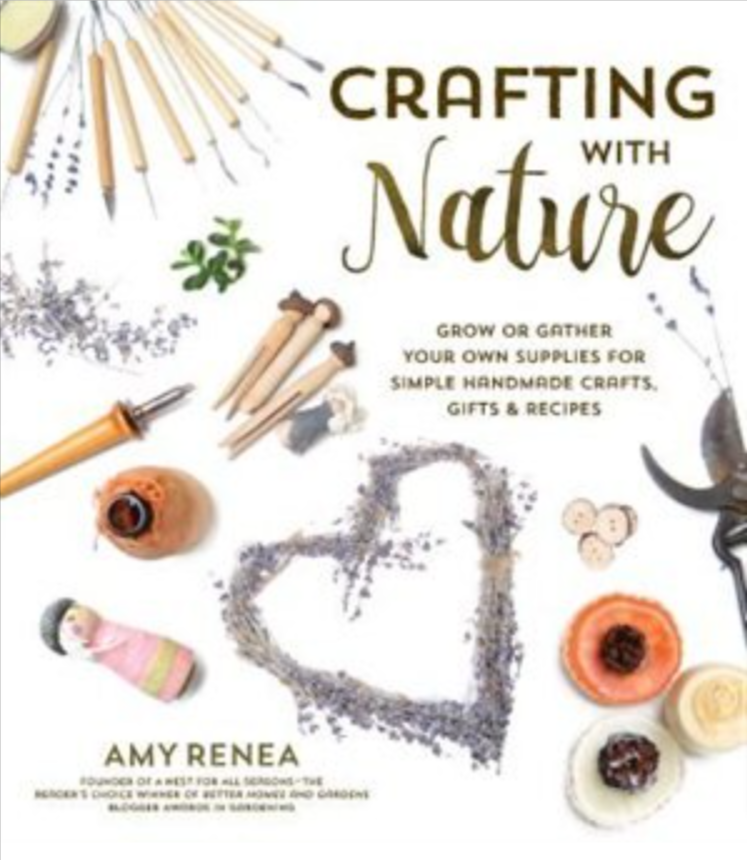 Author: Amy Renea
Publisher: Page Street Publishing Co.
If, like me, you are one of those people who always seem to come home from being outdoors with your pockets overflowing with found wild treasures, or who delights in growing plants and herbs to use you in your handmade creations, then this book is sure to strike a chord with you.
Crafting with Nature guides readers through 58 detailed tutorials and 44 quick-and-easy inspiration ideas, all of which utilize found or grown natural products to create a wide array of crafts that are every bit as practical and fun to make as they are beautiful.
Why not take a walk this Beltane, or pop out to your garden, and see what kinds of wildcrafted treasures you can find to make some of the projects in Crafting with Nature?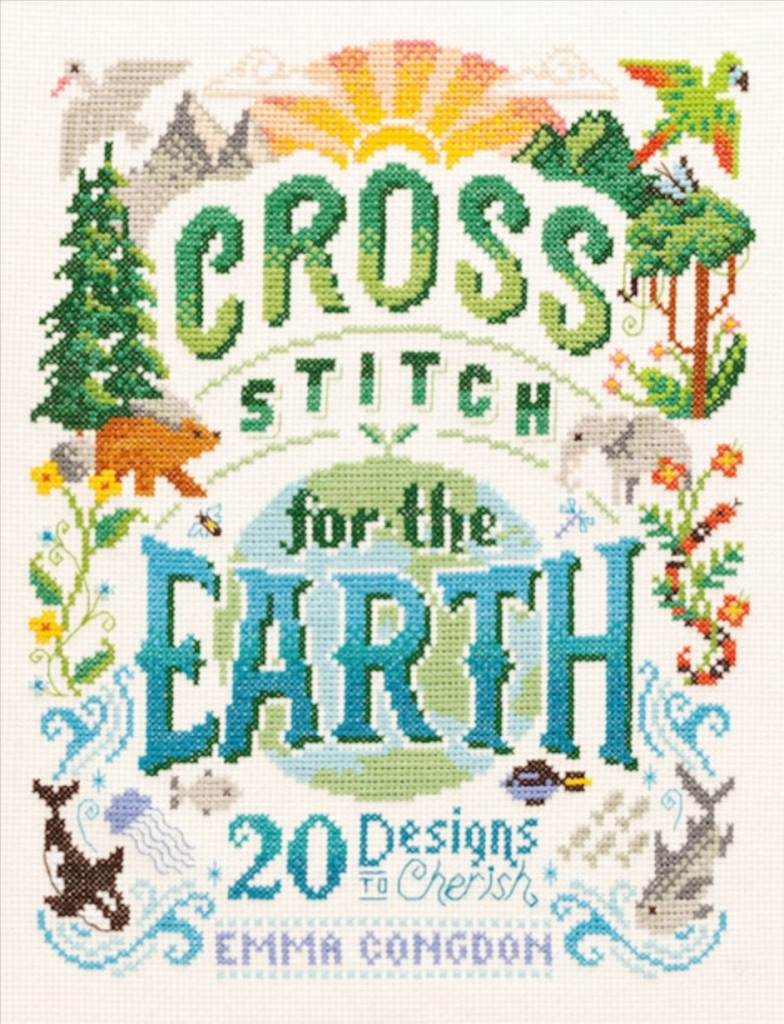 Author: Emma Congdon
Publisher: David & Charles
As the (Western Hemisphere) sabbat that falls closest to Earth Day, Beltane is a superb occasion to marry witchery and Paganism all the more with subjects pertaining to the health, preservation, conservation, and future of our planet.
If you're a fellow cross stitcher, one way you may wish to honour Mother Nature is with your stitchery.
While a cross stitch design is rather unlikely to save the planet unto itself, the important themes and messages conveyed in the 20 different charts housed in Cross Stitch for the Earth are beautiful, poignant reminders of just how vital it is that we act as responsible, loving stewards of our one and only planet.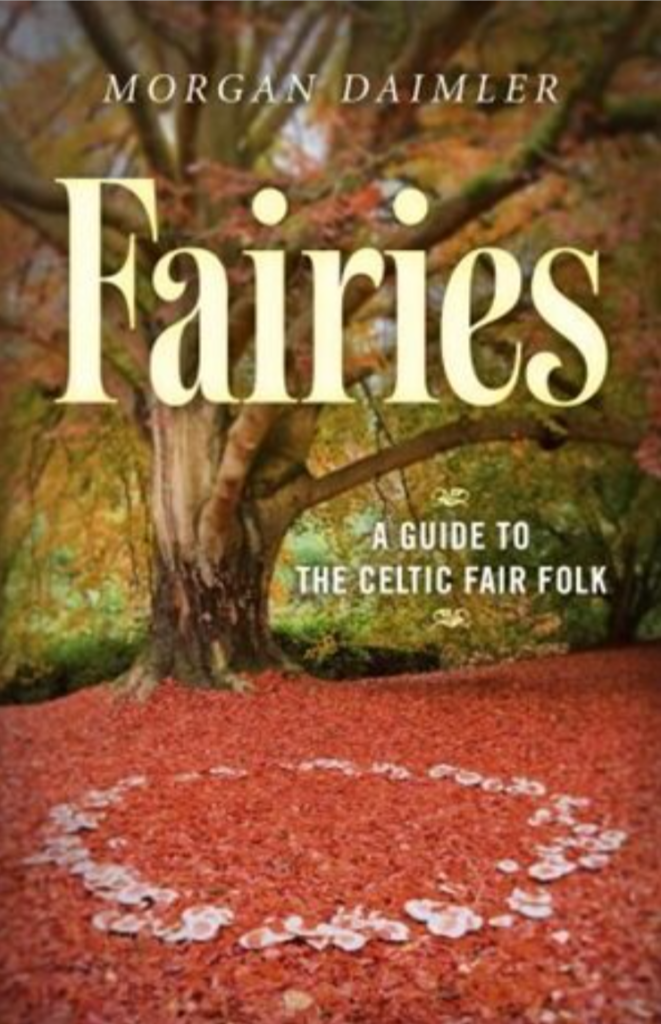 Author: Morgan Daimler
Publisher: Moon Books
While, by no means, exclusive to the Emerald Isle, it's safe to say that Ireland has one of the one of the richest histories in the world when it comes to faeries (fairies).
In Fairies: A Guide to the Celtic Fair Folk, author Morgan Daimler delves deep into the complex relationship between fairies and humans throughout the history of Celtic culture, while also exploring who these otherworldly beings are and how we can actively engage with them in the modern era.
In my opinion, few books are better suited to Beltane than this title, which combines Celtic history and fairies – two points with far-reaching ties to May 1st – together in one thoroughly engaging read.
(If the subject of fairies resonates with you, I highly recommend checking A New Dictionary of Fairies: A 21st Century Exploration of Celtic and Related Western European Fairies by the same author.)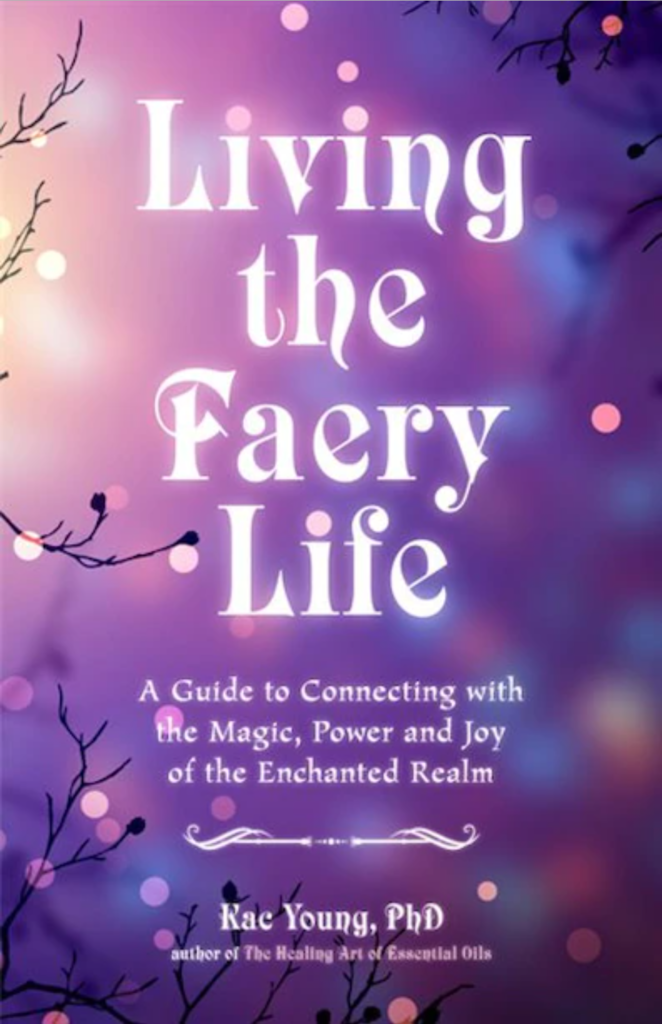 Author: Kac Young, PhD
Publisher: Mango Media
One of the most recent books on faery magick and spirituality to be released, Living the Faery Life is an enchanting, informative look at the world of the fae as approached through an array of different lenses, such as Paganism, Wicca, and even that of non-believers in faeries.
Many who do believe in the fae, or wish to honour the spiritual significance of the archetypes and history they represent, chose to incorporate working with these magickal beings into Beltane rituals, offerings, alters, spellwork and so forth.
As such, a book on Faery Magic is an especially apt read as we head into the beating heart of spring and all the wonderous things – both seen and unseen – that it houses.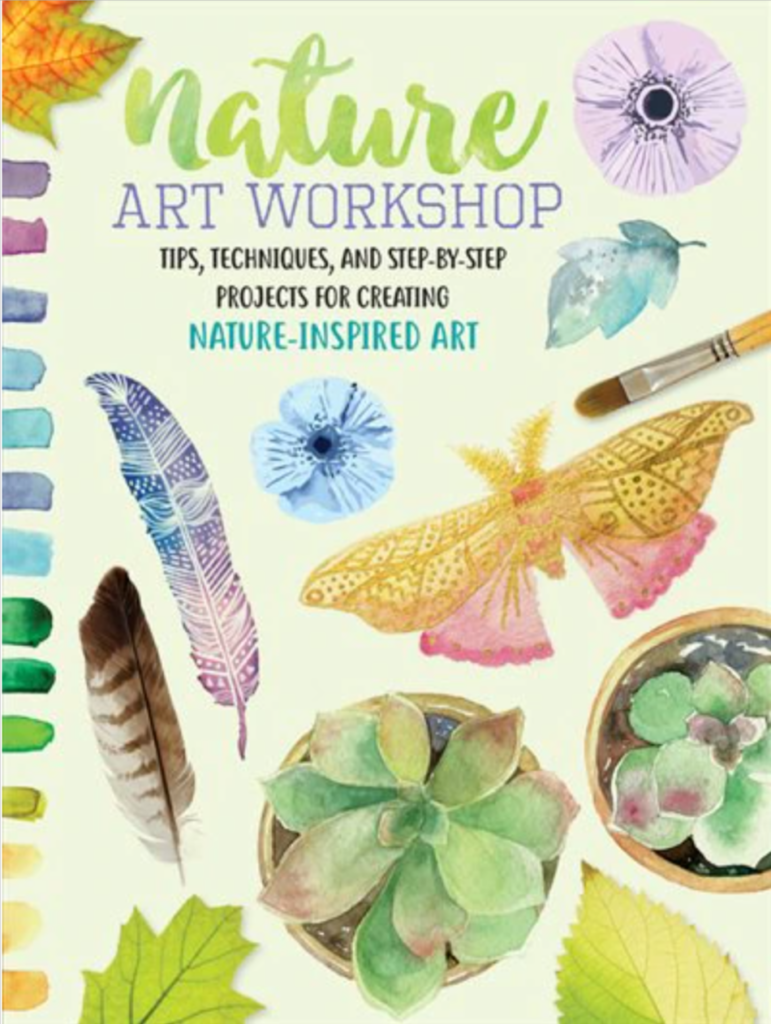 Authors: Allison Hetzell, Mikko Sumulong, Katie Brooks, and Sarah Lorraine Edwards
Publisher: Walter Foster Publishing
In Nature Art Workshop, four wonderfully talented artists show readers how to prepare and create a wide range of hands-on craft projects featuring manmade and natural components.
Amongst the projects in this gorgeous book, one finds Beltane perfect ideas such as a fresh floral crown and flower-adorned candles, as well as how to paint everything from stones to leaves, feathers to shells.
Many of these projects are not only a great fit for Beltane and the other sabbats (and esbats), but for use on one's altars and in various magickal workings as well.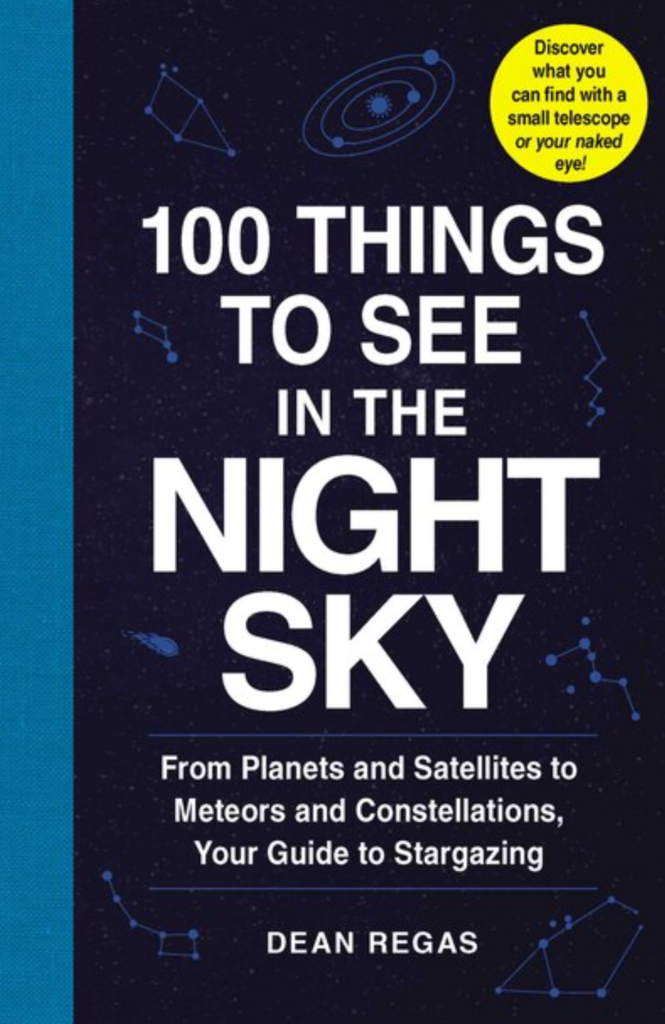 Author: Dean Regas
Publisher: Adams Media
As the weather warms up again and nighttime temperatures are apt to be a lot more bearable, venturing outside to explore the evening sky can be an enjoyable and meaningful way to celebrate both Beltane and springtime as a whole.
If you're keen to search the heavens for exciting new (to you) celestial discoveries, or to better identify what you spy while gazing upwards, 100 Things to See in the Night Sky is here to help.
This terrific field guide provides information on objects – both natural and manmade – that you can see in the sky at night, with or without a telescope. As some stargazing guides are geared towards being used with a telescope, it is a welcome treat to find that many of the entries in this book can be spotted without any special equipment being needed.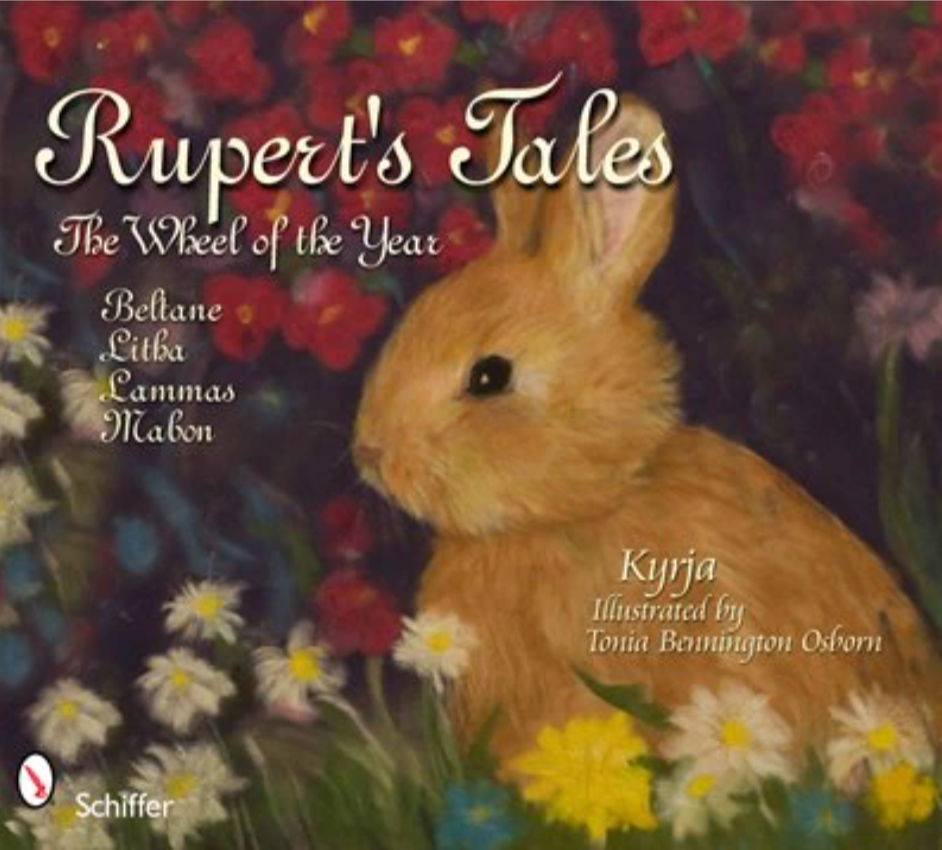 Author: Kyrja
Publisher: Schiffer
In this sweet, beautifully illustrated children's book, a curious little bunny named Rupert sets out to learn why some people are gathering in the woods where he lives to celebrate at certain times of the year. As he does so, Rupert encounters woodland creatures and fairies who help to teach him about The Wheel of the Year.
Rupert's Tale is a charming book about the sabbats that comprise warmer months and which serves as an excellent introduction (or further connection to) the sabbats for youngsters. Rest assured though, that its lovely premise, delightful illustrations, and Pagan message will appeal to plenty of adults as well.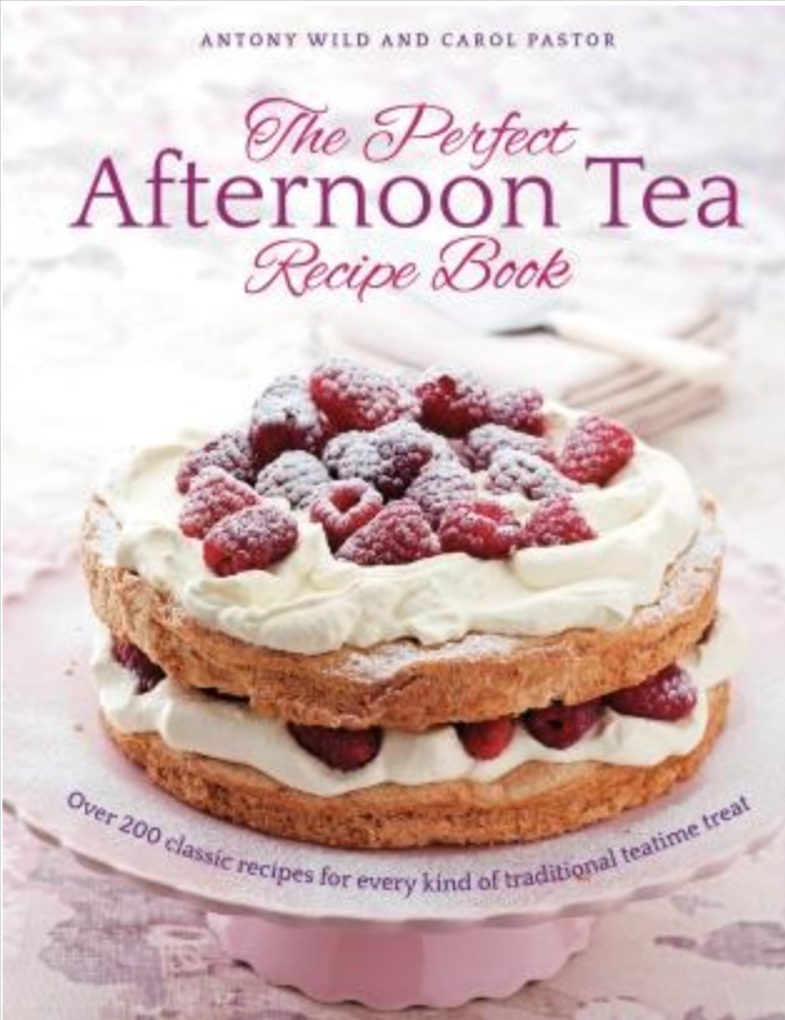 Authors: Anthony Wild and Carol Pastor
Publisher: Lorenz Books
It could arguably be said no other (non-alcoholic) drink is more closely linked to modern-day witchery than tea. Whether in true tea or tisane form, we witchy souls often gravitate towards teas and many enjoy making their own magickal blends from scratch or further enhance store-bought options.
Couple that point with the return of balmy weather, which often calls for lighter fare than the (sometimes) rich, heavy meals of the colder months, and one cannot help but find themselves in the mood for a tea party.
Now granted, during these challenging ongoing pandemic times, tea parties with lengthy guest lists may not be feasible, but a party can be any size – one person very much included.
Whether with a few loved ones, on your own, or for a much larger group, holding a tea party – or simply treating yourself to a traditional afternoon teatime spread – can be a great joy and a marvellous excuse to indulge in some extra special culinary delights.
If you are on the prowl for an excellent selection of teatime perfect recipes, then the photo-filled gem that is The Perfect Afternoon Tea Recipe Book is sure to be of abundant service and inspiration alike.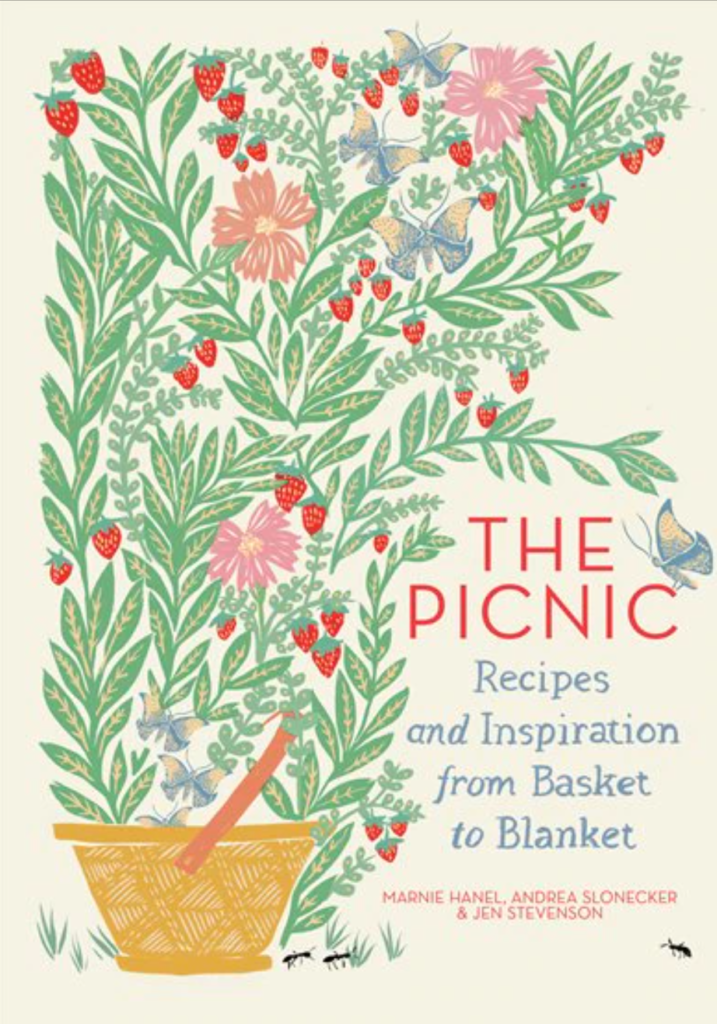 Authors: Marnie Hanel, Jen Stevenson, and Andrea Slonecker
Publisher: Artisan
A bevy of fantastic watercolour illustrations partners up with a charming and very tasty looking selection of outdoor dining recipes in The Picnic: Recipes and Inspiration from Basket to Blanket.
In addition to scrumptious picnic menu ideas, this book provides readers with handy tip pertaining to planning a successful outdoor get-together, 99 uses for mason jars, lawn game info, and more – all of which are here to help you have some of the best alfresco dining experiences of your life.
Beltane is a superb time to embrace the picnic lifestyle. Why not pack up a basket or hamper of your favourite seasonal eats (imbued with kitchen witchery if so desired) and connect with nature as you toast to the return of picnic season?
In doing so, you may wish to bring an offering or two to leave for the local spirits or fae of the area where you're picnicking.
(I should note that if – due to the pandemic or any other reason – outdoor picnics are not possible, you can still embrace the picnic spirit with a festive indoor meal instead. Red gingham tablecloth optional, but definitely a fun touch. 😊)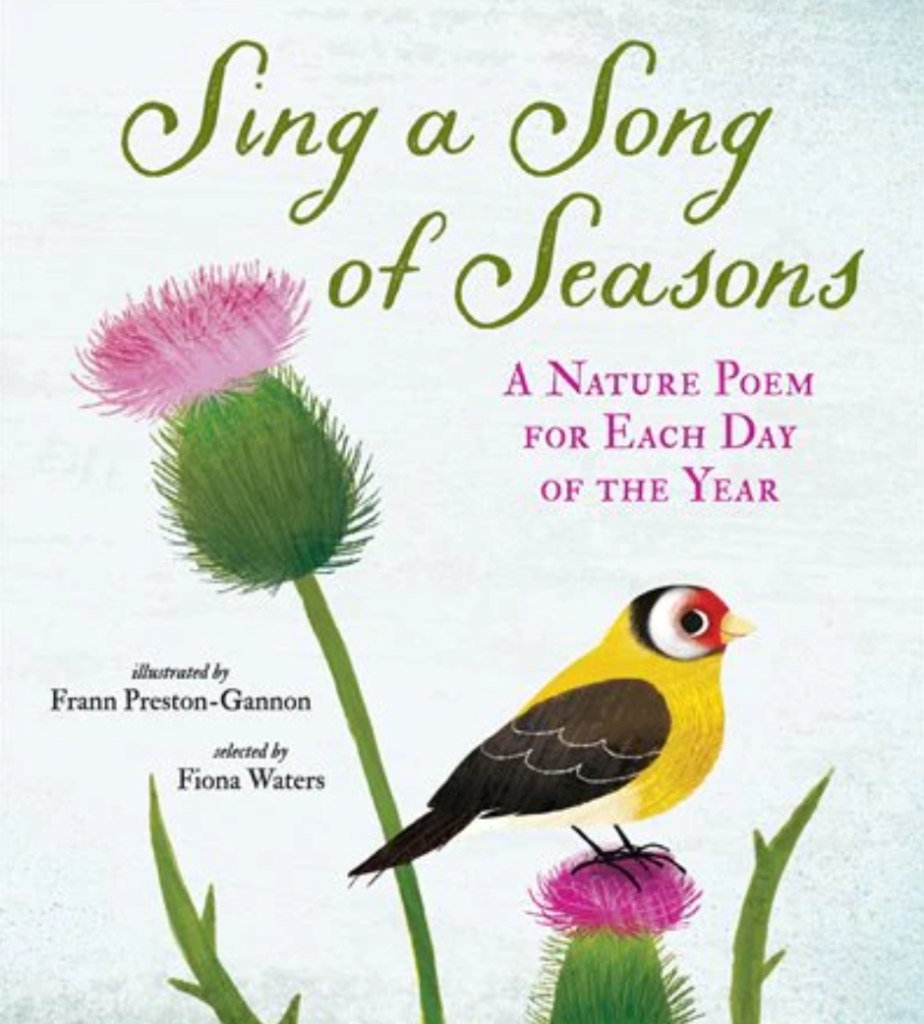 Editor: Fiona Waters
Publisher: Nosy Crow
There are certain books that are true works of art, Sing a Song of Seasons is one of them.
I own this book and have read it cover to cover multiple times, savouring and finding inspiration in every line of prose and each enchantingly pretty illustration (by artist Frann Preston-Gannon) that is houses.
This hefty tomb combines serene nature centered illustrations with 366 different poems – one for each day of the year (leap year include) – from some of the most gifted poets to ever pen a verse.
While not a Pagan or witchery book, I am delighted to report that the selection of springtime poems in Sing a Song of Seasons suit Beltane to a tee, just as those centred around the other seasons do for the remaining seven sabbats in The Wheel of the Year.
If you want to treat yourself or someone you care about to an instant treasure of an art-meets-poetry book, this stellar title is an ideal choice.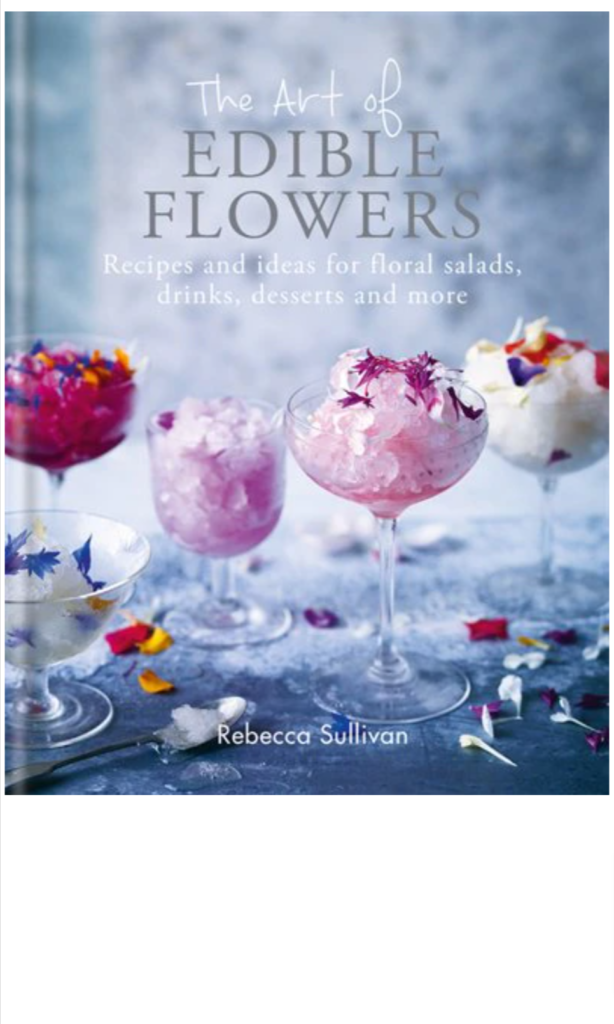 Author: Rebecca Sullivan
Publisher: Kyle Books
At just 80 pages, The Art of Edible Flowers is not a huge book. However, what it may lack in size, this book more than makes up for via the gorgeous photos and diverse, creative edible flower recipes that it contains.
Happily, gardens are often out in full bloom at Beltane and many grocery stores, health food stores, and specialty food stores now sell a selection of edible flowers (if you cannot find any in your area, try contacting a local florist to see if they sell food-grade flowers or know where you can source some from).
With recipes such as Jasmine and Green Tea Ice Cream (yum!) and Artichoke Flower with Borage Butter, this beautiful cookbook is apt to bring out the springtime kitchen witch in all of us!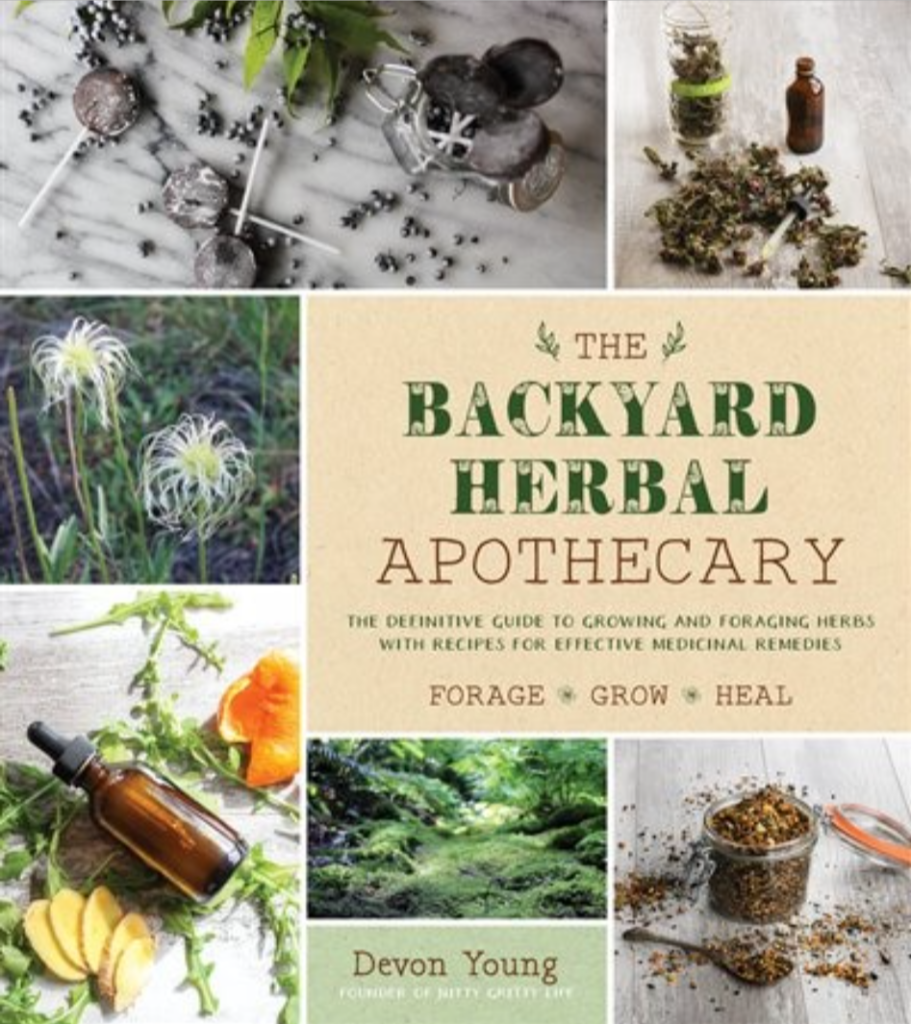 Author: Devon Young
Publisher: Page Street Publishing
From Nitty Gritty Life blog founder Devon Young comes this recently released (2019) look at the diverse and appealing practical world of creating herbal medicinal remedies with common herbs and plants.
These are not rare, exotic, or exceedingly hard to find plants and herbs, but rather ones that can often either be grown at home and/or readily sourced in some natural settings.
Herbal medicine is the original medicine, and it is no surprise that as more and more people embrace traditional approaches to living and healing, we have seen a surge in the popularity of herbalism as of late.
If you're looking to deepen your knowledge on the subject or widen your repertoire of herbal medicines this spring (or anytime!), then The Backyard Herbal Apothecary is here to help you do the job.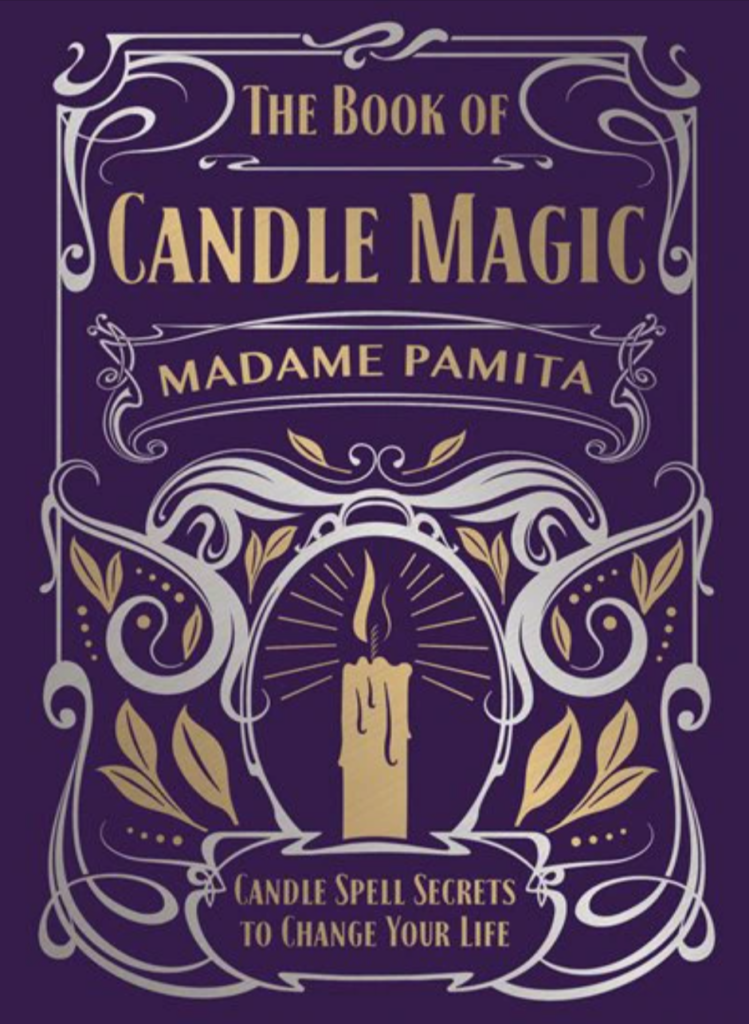 Author: Madame Pamita
Publisher: Llewellyn
One of the most prevalent traditions and continuing themes of Beltane is that of light, sunshine, and fire, each of which celebrates the life-giving and sustaining blessing that is the returning spring/summer sunshine (and the harvest season it will ultimately help to bring into being).
As such, Beltane is an especially awesome time to work candle magick.
Enter, The Book of Candle Magic, a 2020 release that is teeming with candle magick related advice and tutorials, including how to make your own candles, how to perform candle readings, and various other ways you can weave candles into your magickal practices.
Whether at Beltane or any other point in the year, candle magick is one the most accessible and (I would personally argue) effective ways forms of witchcraft. As such, it certainly does not hurt to have a great body of knowledge on the subject like this book on hand when performing candle workings.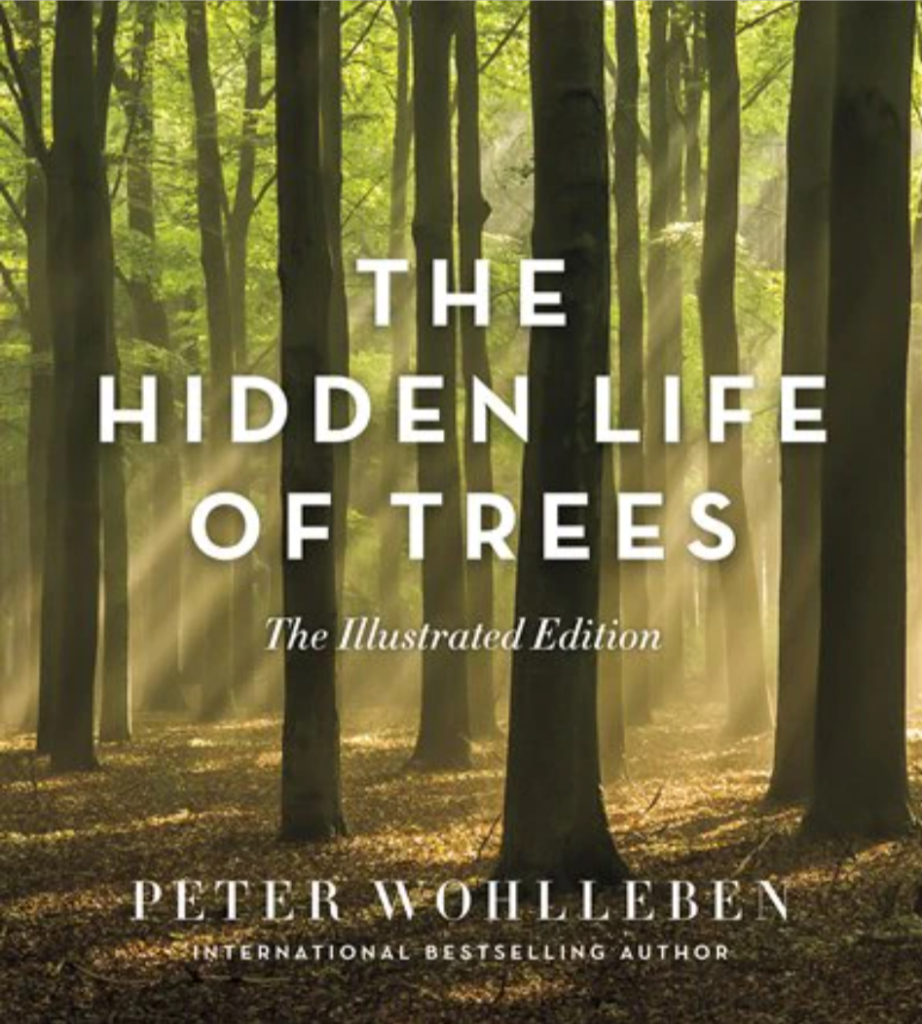 Author: Peter Wohlleben
Publisher: Greystone Books
This book is the abridged, photo-filled edition of author Peter Wohlleben's beloved bestseller, The Hidden Life of Trees.
In The Hidden Life of Trees: The Illustrated Edition, readers are treated to some of this modern science writing classic's highlights, along with a dreamily gorgeous selection of nature photographs that highlight Wohlleben's desire to showcase the importance, majesty, interconnected relationships between, and diversity of, trees all the more.
With nature springing to life again, Beltane (and May in general) is an excellent time to not only connect with trees in person, but to deepen our knowledge surrounding these indespensible natural entities that help to sustain life on this planet as we know it.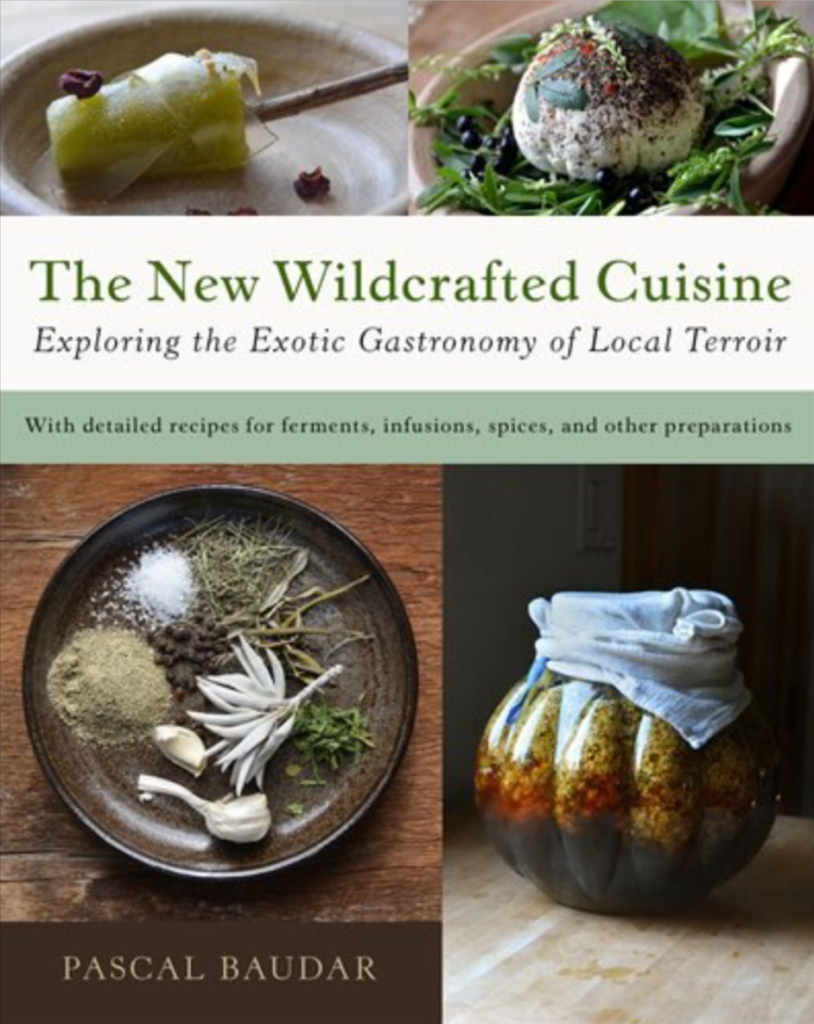 Author: Pascal Baudar
Publisher: Chelsea Green Publishing
While humans have been trading and bartering with foodstuffs for many thousands of years now, originally, everything we ate as a species was either gathered, caught, or hunted for locally.
The sabbats are an especially well-suited time to look to this important aspect of our collective past and to connect all the more with the foods of our own immediate area.
In The New Wildcrafted Cuisine, wild food researcher Pascal Baudar uses the state of California, where he resides, to highlight a multitude of recipes featuring foods that are indigenous to this area of the world. In doing so, he inspires readers to look to their own backyards (perhaps quite literally in some cases) so as to see what foods and plants grown in their region can likewise be utilized and savoured throughout the year.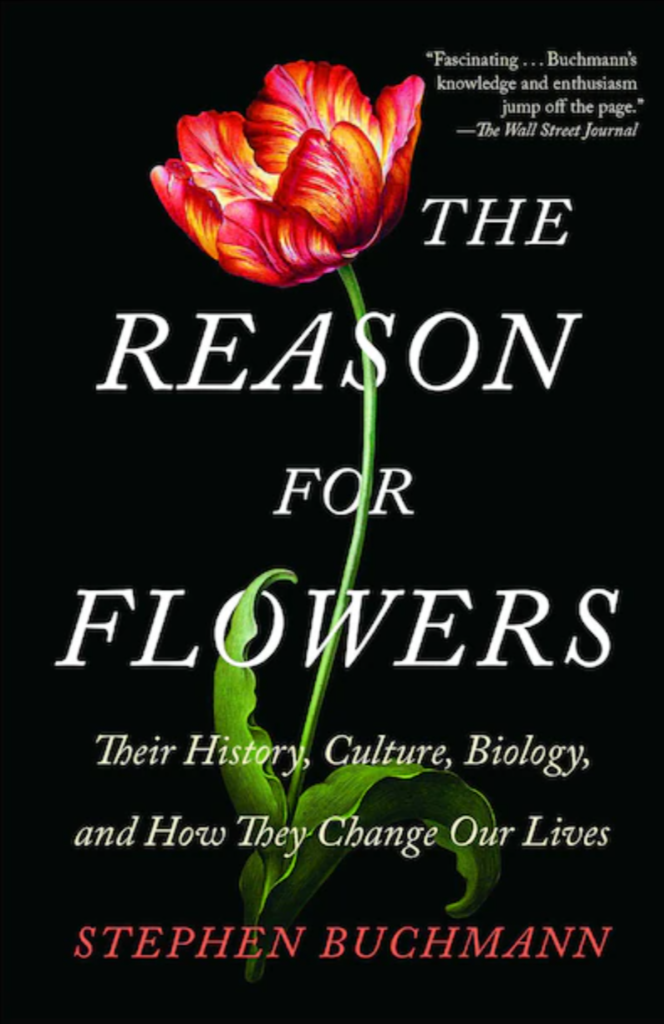 Author: Stephen Buchmann
Publisher: Scribner
In the Northern Hemisphere, flowers and Beltane go hand-in-hand in many areas.
Thousands upon thousands of different flowers and flowering plants exist throughout the world. They have an omnipresent role in many of our lives and have served as everything from creative muse to healing medicine for humanity since time immemorial.
However, despite this fact, there is much we do not yet know or fully understand about how flowers function in nature, nor the complete extent to which life on this planet relies on them.
In The Reason for Flowers, pollination ecologist Stephen Buchmann takes on an intriguing, fact filled journey though the world of flowers and some of the many diverse ways that humans have long utilized these crucial natural treasures.
This book is just the ticket if you love flowers, are a gardener, work with flowers in a magickal setting, or simply enjoy a fascinating science-based read.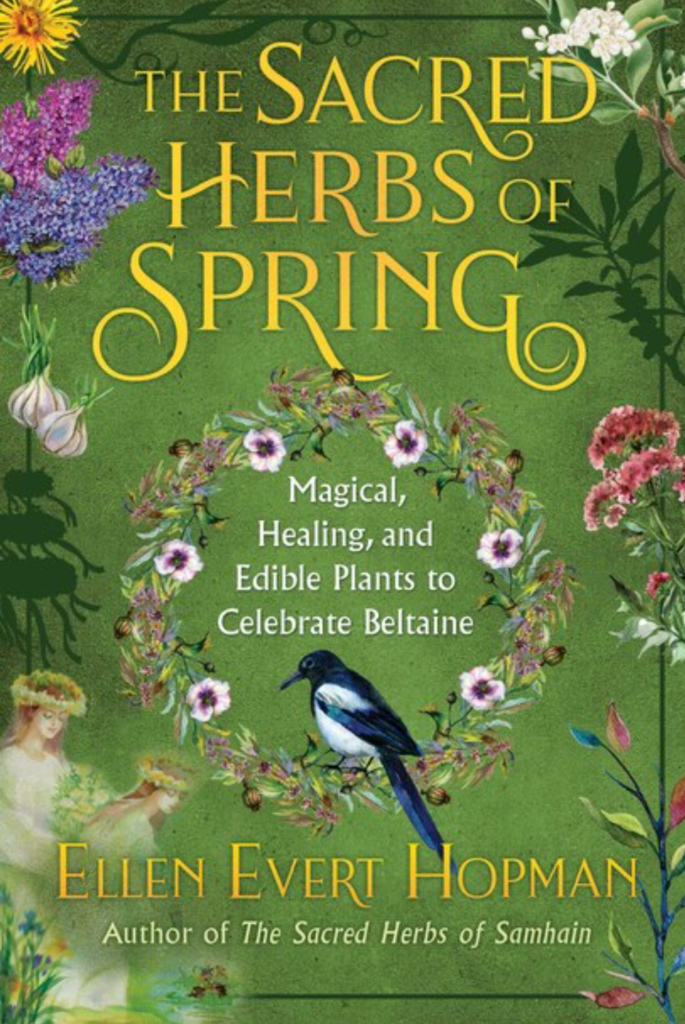 Author: Ellen Evert Hopman
Publisher: Destiny Books
From the author of the much adored The Sacred Herbs of Samhain, comes the equally terrific book, The Sacred Herbs of Spring.
In this title, Ellen Evert Hopman explores not only the subject of Beltane (Beltaine) itself, but also details over 90 different plants and trees that can be harvest and utilized for magickal purposes at Beltane.
As well, readers are treated to instructions on how to perform various rituals that honour the traditional gods and goddesses of spring, in addition to information pertaining to springtime herbs that are useful for everything from working with faeries and elves to embarking on (hedgeriding) journeys to the Otherworld.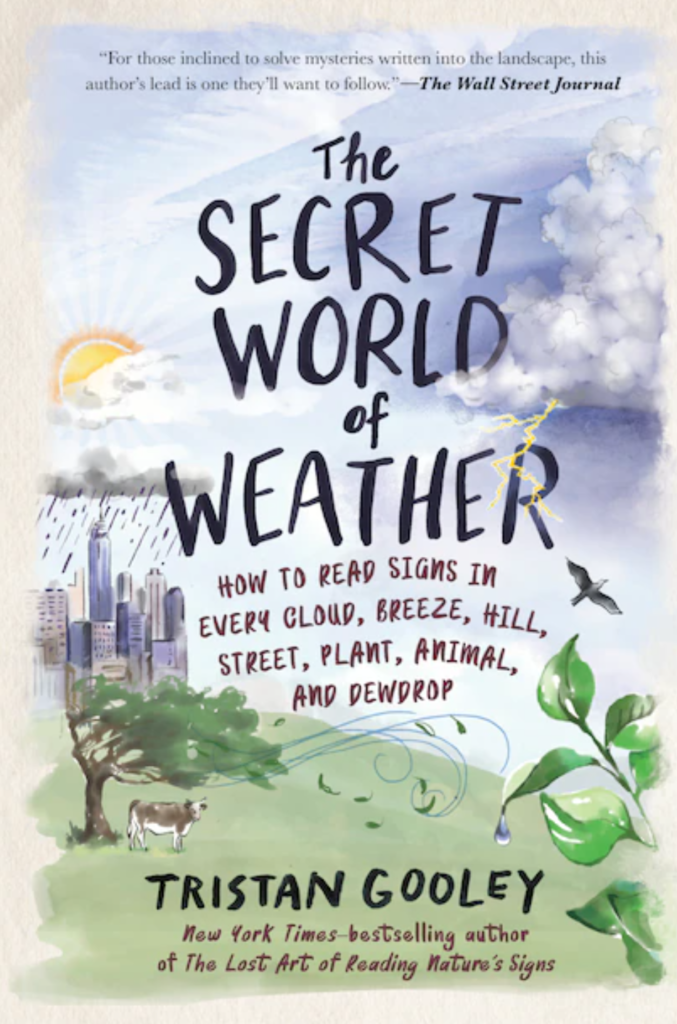 Author: Tristan Gooley
Publisher: The Experiment
These days, if we want to know what sort of mood the weather is likely to be in, many of us turn to an app on our phone or flip on the Weather Network.
Yet, for nearly all of human history, the weather was read, understood, forecasted, and worked with via traditional means and methods involving the natural landscape that people lived. Approaches to, and knowledge of, the weather were passed down generationally and/or within communities and were often vital to the survival of humans, animals, and crops alike.
If you've ever had a hankering to better learn how to interpret and understand the weather without the aid of fancy modern devices, then The Secret World of Weather is for you.
Given the often precarious nature of the weather in mid-spring (sunny one moment, torrential rain the next, windy a few minutes later… ), Beltane is a fantastic time to hone your weather reading abilities – as well as to work weather magick.
This book doesn't focus on the latter, but it will certainly help you with the former and in the process you will likely be able to apply what you learn about reading nature's signs to help you in your magickal weather workings.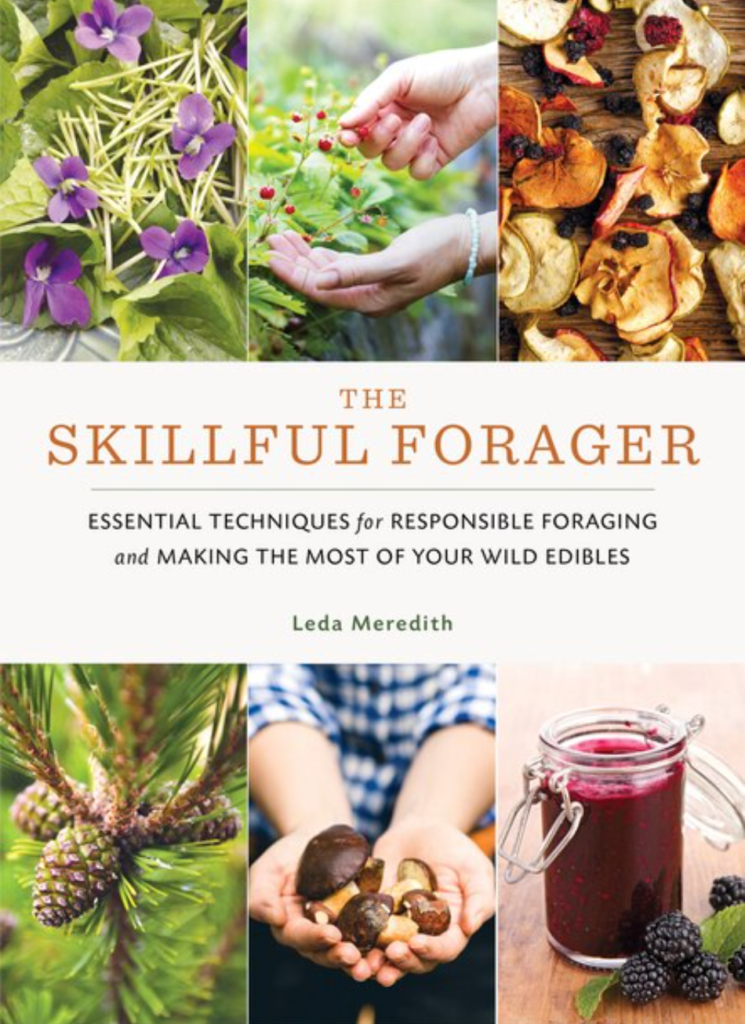 Author: Leda Meredith
Publisher: Roost Books
As the natural world bursts forth with a slew of diverse and often highly delicious crops once more, you may be feeling the urge to forage.
Whether you're new to this ancient art or have been foraging with the best of them for quite some time already, Leda Meredith's excellent book, The Skillful Forger, is here to inform and inspire you as you venture forth to gather some of nature's bounty for your own table (or other uses).
Beyond serving merely as a foraging identification guide, this book places an emphasis on the importance of practicing sustainable harvesting techniques, while also providing advice on how to gather, preserve, and prepare the foraged foods that you collect.
Whether for kitchen witchery, herbology, spellwork, or simply to feed yourself and your loved ones, foraging (of which I am a long-time practitioner myself) can be a beneficial, meaningful, practical, and spiritually rewarding activity.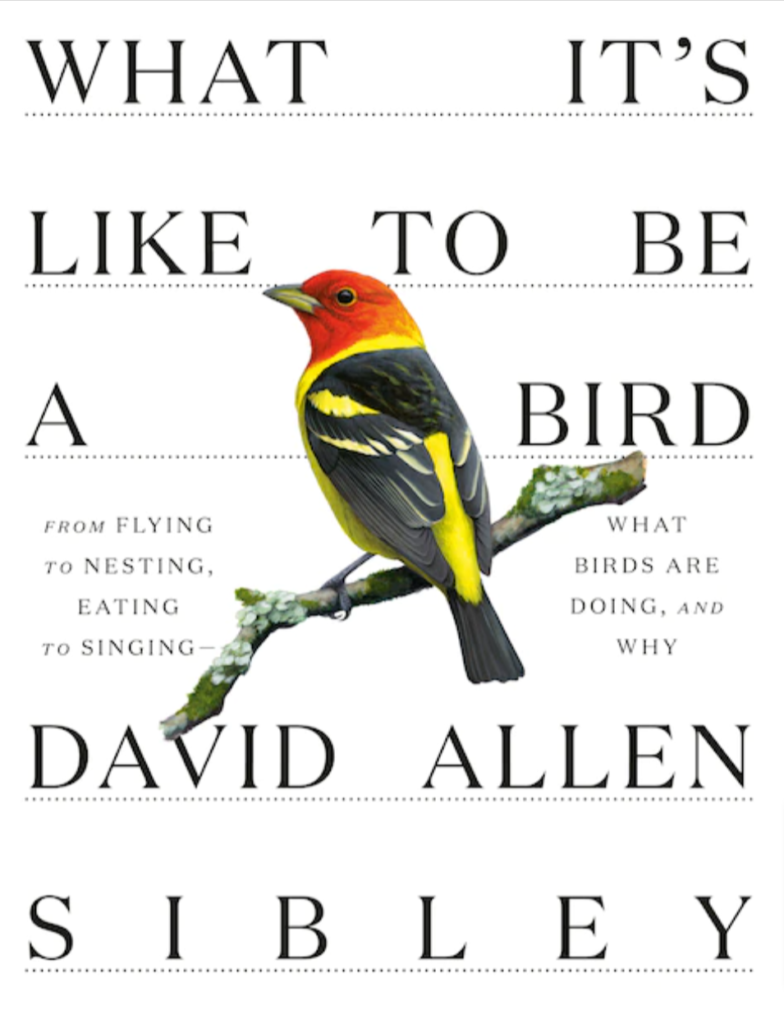 Author: David Allen Sibley
Publisher: Random House of Canada
In this delightful exploration of the life and inner workings of the bird kingdom, renowned avian expert David Allen Sibley answers some of the most frequently asked questions about the bird kingdom, covering more than two hundred species in the process.
Not only will you find a plethora of information about birds in What It's Like to Be a Bird, but you'll also be treated over 330 different bird illustrations by the author himself.
The natural world is alive and buzzing at Beltane, with birds being one of the most commonly seen and heard animals in our environments. Why not celebrate our winged friends all the more this spring by reading up on what it's like to live the life of a bird?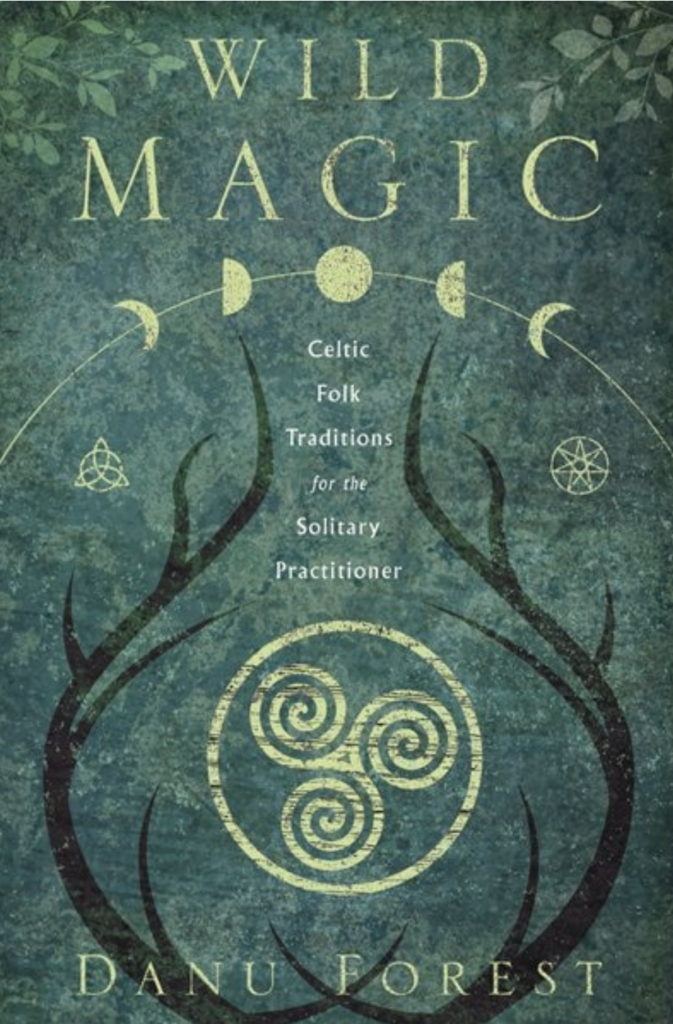 Author: Danu Forest
Publisher: Llewellyn
Whether you practice Celtic magick, are yearning to do so, or simply wish to expand your knowledge on the subject, Wild Magic: Celtic Folk Traditions for the Solitary Practitioner is the book for you.
A detailed, fascinating title, this book guides readers on way to approach magick and witchery from a traditional Celtic perspective, delving into such areas as Celtic faerie faith, deepening your connection to the divine in nature, ancestor work, and connecting with the spirits of the land (aka, the genius loci).
In addition, Wild Magic explores areas such as ley lines and dragon lines, spirit paths, spellwork, wildcrafting, and no shortage of folk traditions from Ireland, Scotland and Wales.
As a book about Celtic magick, this informative and enchanting title is an ideal reading choice for the traditional Gaelic festival of Beltane.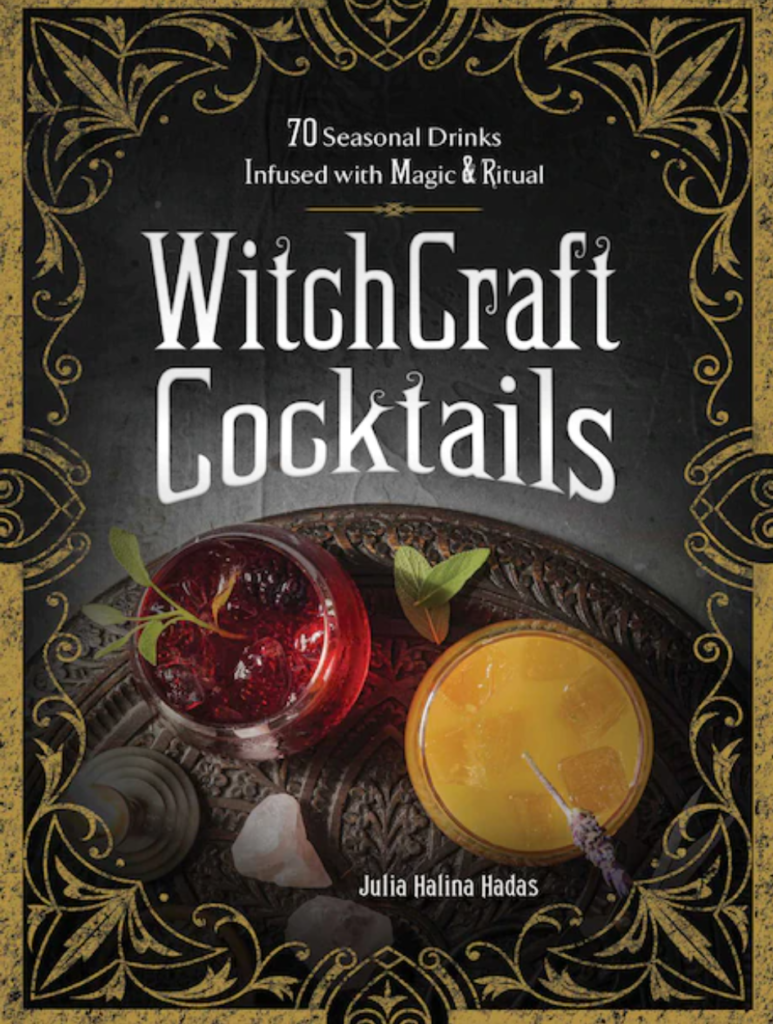 Author: Julia Halina Hadas
Publisher: Adams Media
If you enjoy a good tipple and are keen to weave some potent kitchen witchery into your mixed drinks, then WitchCraft Cocktails – which is bursting with breathtaking food photography – might be just the ticket.
Each of the sabbats is a joyous time in its own right. Arguably, however, some have an inherently lighter and more upbeat note to them.
Beltane leads the pack on that front and is a superb time, if one drinks, to raise a glass to this sacred day – and all the more so if you have imbued your glass with one of the magickal workings laid out in this delightful book.
Joyful Beltane wishes!
Which of these Beltane perfect books leaps out at you?
What are some of your favourite seasonal topics to read about in the spring?
Like many a witchy soul, I lap up books like it's going out of style and know that I am far from alone on that front. Scores of Pagans, Wiccans, and witches – as well as countless other people around the globe – love reading and expanding their knowledge on an array of different subjects.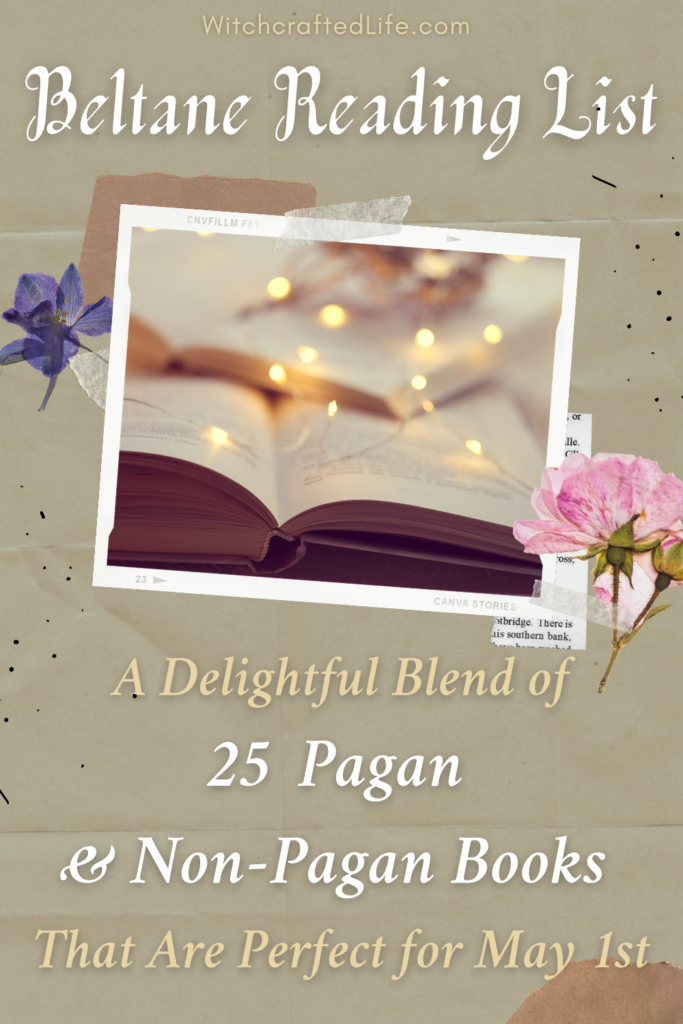 I hope that the selection of books highlighted in this post will introduce you to some new titles and give you plenty of inspiration and enjoyment both for Beltane 2021 and many future Maydays to come!
Wishing you a safe, serene, sunny, and splendidly blessed Beltane season, dear friends! 🌷📚💗
PS: If you are interested in having this list turn into the first in an ongoing series of posts devoted to books that are a great match for each of the eight different Pagan sabbats, please let me know in the comment section below. 😃