In the midst of the warmest chapter of the year, when temperatures often continue to keep the mercury working overtime, the first of the three beautiful Pagan harvest season sabbats greets us.
Lammas, which is also known by such names as Lughnasadh, Lugnasad, Lughnasa, Lúnasa, Lama-fada, Lammas Day, Lammastide, First Harvest, and Loaf Day (though this is a Christian name for Lammas and little-used within the Pagan community), is a Gaelic festival that celebrates and honours the gradual decline of summer and the beginning of the harvest filled autumn months ahead.
In particular, this sabbat emphasizes the importance and rich cultural significance of the grain harvest. It is also a time to give thanks, to allow the vibrant golden sunlight of August to help illuminate our lives and futures, and to delight in the nature centred gifts of both summer and early fall.
As with each of the Pagan sabbats, Lammas has many different associations, from various gods and goddesses to many delicious foods, assorted seasonal colours to luminous bonfires.
Signs and elements of the harvest season are a terrific way to deepen your connection to Lammas/Lughnasadh.
Some of the most common and well suited of these include the following (note, this is not an exhaustive list of all the various Lammas correspondences):
Sheaves of wheat
Oats, barley, and rye
Corn dolls
Ears of corn (including gorgeously multi-hued Indian corn)
Cornhusks
Bales of straw and hay
Straw braids
Baskets
Heather
Sage
Thyme
Rosemary
Cinnamon
Saffron
Yarrow
Goldenrod
Meadowsweet
Sunflowers
Acorns
Leaves that are in season
Grapevines
Apples
Pears
Plums
Blackberries
Honey and honeycomb
Loaves of bread and similar baked goods (I cannot overstate, though, how much these foods can be purely symbolic or, if desired, made from whatever ingredients are right for you, if you do or cannot eat wheat and/or any other grains)
Beeswax candles
Harvest related hand tools such as sickles
The metal iron (and various yellow/orange/gold coloured metals, such as brass, bronze, gold, and copper)
The sun
Sun and harvest coloured crystals and stones such as carnelian, sunstone, agate, peridot, citrine, jasper, amber, desert rose, and pyrite
The god Lugh (from whose name the word Lughnasadh is derived)
Numerous different animals
It is the latter of these meaningful spiritually and magickally connected correspondences that we are going to explore in this post.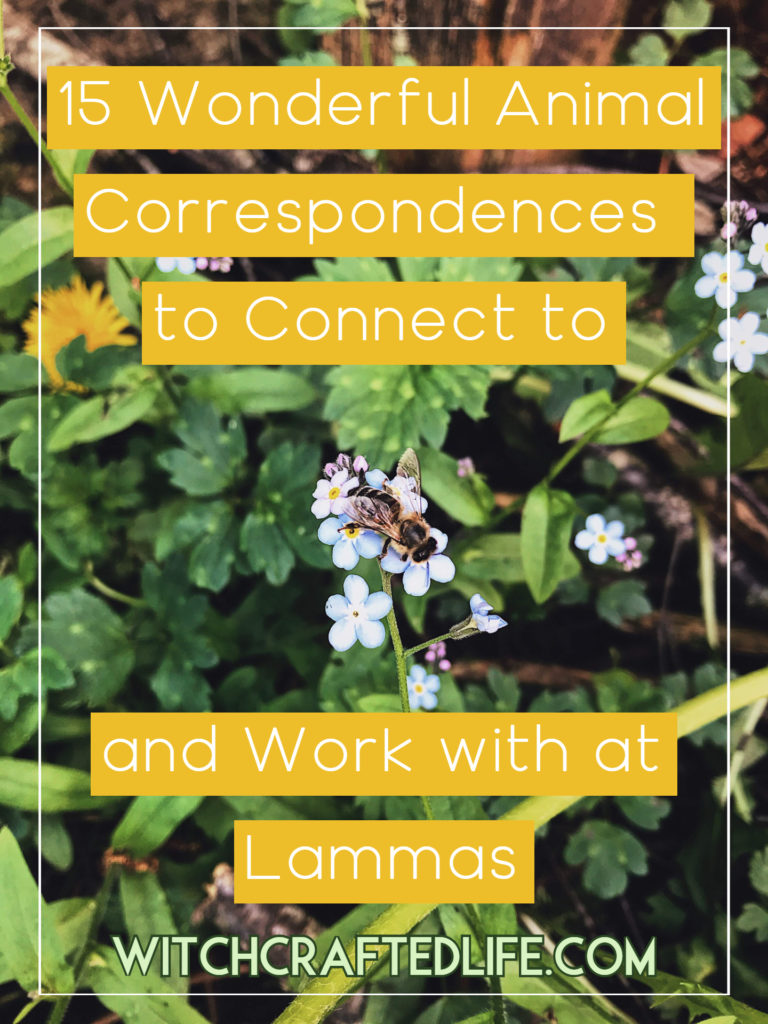 When is Lammas/Lughnasadh celebrated?
As with each of the eight neo-Pagan sabbats that some witches, Wiccans and Pagans choose to observe, the precise date for Lammas/Lughnasadh is somewhat flexible and open to personal interpretation.
Broadly speaking, in the Western Hemisphere, Lammas is generally observed between July 31st and August 7th.
August 1st and August 2nd are two of the most common days on which many people choose to observe Lammas/Lughnasadh.
You can opt to celebrate Lammas for a single day, two days, or for as many days as feels right to you and your practice each year.
Technically speaking, Lammas "officially" falls annually on the date that is precisely halfway between the Summer Solstice (Litha) and the Fall Equinox (Mabon).
Why it's important to celebrate and honour the animals of Lammas
Each sabbat brings certain animals to the fore in various ways. It may be their mating or birthing season, the time when they're most active, or even when (especially historically) they were slaughtered.
Depending on your personal beliefs, this last point may not come into direct play in your own Lammas celebrations.
It is not a central part of this post and the information provided herein applies every bit as much to meat-eaters as it does to vegans, vegetarians, and others who forgo consuming animal products.
Channelling, calling upon, honouring, celebrating, and learning more about the animals that are associated with Lughnasadh is a poignant way to deepen your connection both with this sabbat and with nature itself.
You may find that you feel particularly drawn to one or more animals and/or their archetypal energy. Lean into that connection and try to incorporate the energy, symbolism, or other aspects of said creature into your Lammas workings.
The following fifteen animals are ones that have longstanding historic ties to this chapter of the year, and in some instances, directly with Lammas itself.
By acknowledging and celebrating the animal kingdom at Lammas, we involve that natural world in our practice all the more.
Please note: While any one of these fifteen critters could be a person's own spiritual animal guide/ally (aka, totem animal or power animal), this post does not directly focus on that aspect of working with animal energies or archetypes.
15 animal correspondences to work with at Lammas
🦇 Bats: While highly associated with Halloween/Samhain and the month of October, summertime is often one of the easiest times to spot or hear these beautiful winged creatures. Many bats hibernate for the winter, but they're often out in full force during the sunniest months of the year, when their food sources are typically most abundant.
Historically, part of the reason that bats were associated with the harvest season is because they were attracted to the bonfires and burn piles that were part and parcel with late summer and fall time. To this day, these classic activities still attract bugs and the bats that happily feed on them in various parts of the world.
Many is the warm summer night when I've spotted or heard the telltale sound of bats overhead, including those who fly over and hunt in crop-rich fields of local farms.
For those who love to start their autumn celebrations with the return of Lammas, bats can be a perfect animal to work with as bridge and transitionary energy between summer and fall time.
Magickal correspondences for bats: Across the globe, bats have long been closely associated with many beliefs, religions, legends and folklore. So much so, that it's likely a whole book could be penned on the subject. Many modern witches feel a strong connection to this nocturnal creature and may opt to work with bat energies/imagery throughout the year or just during the harvest season.
Bats symbolize intuition a wide range of thing, some of which include messages from your subconscious mind, psychic abilities and visions, past lives, being highly sensitive/empathic, transition, rebirth, change, new beginnings, powerful omens, astral travel, shape-shifting, illusion, dreams, visions, journeying, darkness, the night, moon magick, invisibility, rising above challenges, vampires, death, grief, darkness, letting go of fear, and freedom.
🐻 Bears: Equal parts cute, strong, and furious, bears are one of the most powerful and highly revered animals of the forest. While they're famous for hibernating through the snowy winter months, bears also well known for being active, feasting on available food sources such as fish and berries, and being more likely to be encountered during the summer and early fall.
Bears help to remind us of the importance of thinking ahead and preparing for the darkness and challenges that come with the colder half of the year.
Magickal correspondences for bears: A widely respected and beloved animal, bears and bear energy/bear spirits have held an importance place in many cultures since time immemorial.
Today, some of the spiritual correspondences and associations that are most closely connected with bears include courage, strength, fortitude, confidence, fearlessness, standing up for yourself or others, leadership, stability, grounding, solitude, fertility, Gaia, the environment, family ties, healing, serenity, rest, regeneration, planning ahead, resourcefulness, shamanism, the harvest (including ties to the goddesses Diana and Artemis), and the need to tackle fears and issues head on.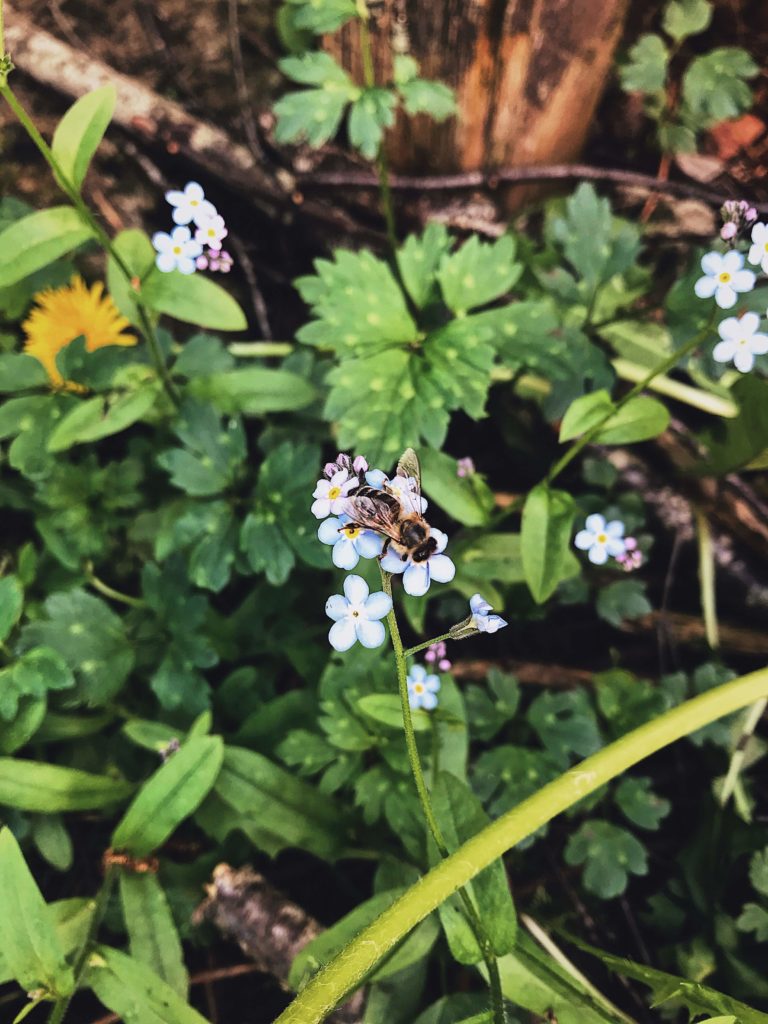 🐝 Bees: While a sizable percentage of the world's food production is now done on a commercial scale and the hand of humankind has (for better or worse, depending on your viewpoint) shaped the way we grow, harvest, and even eat the earth's bounty, the collective agricultural process would not be fully possible without the help of this incredibly industrious little creature.
The ways in which bees are vital to the earth are myriad. These hardworking little creatures put in overtime during the summer months as they gather pollen and produce the delicious honey enjoyed by many the world over.
Honey is amongst the foods most often associated with, and feasted upon, during the Lammas season. It's vibrant golden colour symbols the sun and warmth of late summer, it's sweetness stands for the goodness and bounty of life at this time of the year, and honey's nourishing qualities remind us of us restorative and revitalizing qualities of summer months. Both for ourselves and the earth in general.
If you do not, or cannot for whatever reason, eat real honey, be sure to check out the vegan honey section of the Dairy Alternatives for Imbolc post that I shared here earlier this year. It may provide you just the handy honey alternative you've been looking for.
Magickal correspondences for bees: Tiny though they are, honeybees have a sizable list of spiritual associations and correspondence, which, as with many other entries on this list, are often rooted far back in the annals of history.
Bees can be a powerful representation and reminder of everyday blessings and miracles, of the cyclical nature of the seasons, teamwork, community, ambition, determination, hard work, tenacity, time management, accomplishment, energy, the sun and sunlight, good news, love, sweetness, protection, support, personal relationships, stick-to-itness, pollinating new ideas or goals, both life and death, traditions, enjoying the fruits of your labours, insight, and intuition.
🐄 Calves (and cattle in general): Many calves are born in the spring or early summer, which means that Lammas often sees them experiencing their first August and harvest season.
Calves and cows have long been an important food and material source, as well as a key player at many an agricultural and country fair the world over.
In some cultures, including the ancient Celts, cattle were (and still are in various parts of the world) a strong social indicator of an individual or family's wealth and standing in the community.
Throughout time, cattle have been used primarily as a source of milk and meat, wealth, and as a trading or bartering commodity.
This has often meant that the act of slaughtering a cow – which may have been done prior to winter – for consumption was truly a special event that was generally reserved for highly important times of the year.
As well, historically, if calves were old enough, they frequently weaned around the time of Lammas, which deepened their connection to the later weeks of the summer and early autumn all the more.
Magickal correspondences for calves: Most of the spiritual associations and correspondences for calves are those shared with adult cows, however a few such as honouring one's inner child and being young at heart may resonate all the more though the energy/spirit of calves.
Like cows, the symbolism of calves includes such things as thoughtfulness, abundance, patience, achieving your goals, happiness, positive attitudes, serenity, good luck, wealth, agriculture, effective management of resources, family and community ties, fertility, parenting, stability, strength, and living life to the full.
🦔 Hedgehogs: In the 21st century, it can be easy to think of hedgehogs as pets first and foremost. However, long before they were brought into our homes – and to this day in various parts of the world – hedgehogs roamed wild and free.
Hedgehogs – a member of the shrew family – are predominately nocturnal creatures. This point, much as with bats, lends them a natural association with the coming darkness of autumn.
Adorable, spikey little hedgehogs are often spotted in nature during the summer and fall, and many a gorgeous photo has been captured over the years of them atop or interspersed amongst vibrant fall foliage that has tumbled to the forest or even backyard floor.
Interestingly, like bees, hedgehogs are linked to the hunting goddess Artemis, and thus, by extension may represent the hunting season itself (which, for some hunters, transpires in the late summer on into the fall).
This might go without saying, but of course, one does not need or want to hunt to feel a strong tie with hedgehog energy. Not in the slightest!
Magickal correspondences for hedgehogs: Small though they may be, hedgehogs are another example of a pint sized critter with abundant and widespread cultural significance.
They were written about by no less famous names as Pliny and Plutarch, held strong ties to the Mother Goddess, Ishtar, of the Sumerians, and have been included in the folklore, superstitions, beliefs, and even magickal workings of various cultures around the globe.
Spiritually, hedgehogs are closely associated with curiosity, intelligence, perception, intuition, stability, strength, gentleness, defense, protection, marching to the beat of your own drum, ignoring naysayers, the need for personal space, self-care, embracing your natural gifts and talents, not taking things too personally, exploration, weather patterns, weather magick, gardening, nature, and resourcefulness.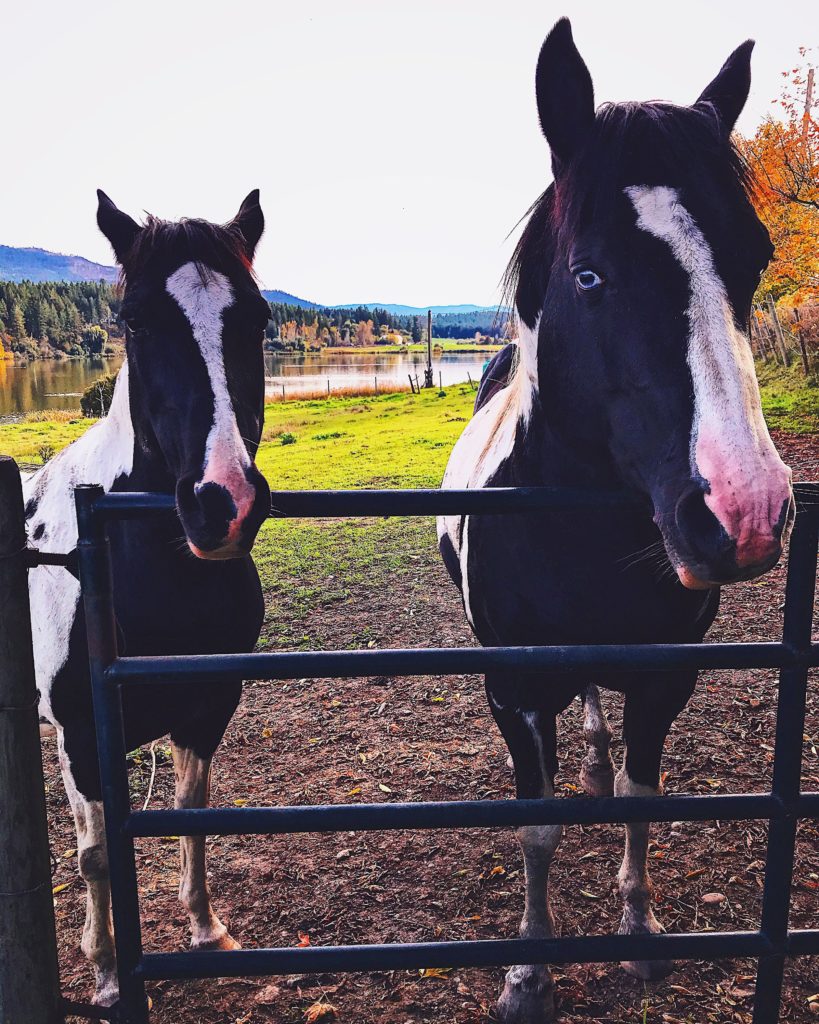 🐴 Horses: As with many other animals, both domesticated and wild, horses commonly give birth to their young in the spring or early summer. This alone helps to ensure horses a place on a list of Lammas animals, but it far from the only reason why they appear here.
Horses were, and sometimes still are, often invaluable to the agricultural process. They helped to pull machinery, transport goods to market, were shown at agricultural fairs, and much more.
Traditionally, in Ireland, Lughnasadh was celebrated with games of skill and prowess, including horse races. This point ties horses to the First Harvest all the more.
Genetic research shows that horses were domesticated about 6,000 years ago in areas that are today comprised of the Ukraine, plus parts of Kazakhstan and Russia.
However, early cave art dating back to 25,000+ years depicts wild horses and clearly indicates the significance that these majestic animals already had – be it as a food source, spiritually, aesthetically, or otherwise – for our ancestors.
As humanity began shifting towards communal living and an agrarian lifestyle, and arguably all the more so once horses began to be domesticated, the importance of this mighty powerhouse of an animal only deepened across many cultures.
Magickal correspondences for horses: These days, as a collective whole, humanity no longer relies on horses to the extent that it once did. Thankfully though, these incredible creatures are still beloved by many and it's safe to say that horses continue to hold an esteemed place in today's high tech, automobile filled world.
Scores of magickal and spiritual correspondences, symbolism, and associations are linked to horses. Some of the key ones of which include such things as awareness, stability, strength, clairvoyance, endurance, freedom, hope, travel, agility, bravery, friendship, close bonds and ties, family, astral travel, freedom, new opportunities, life, protection and guardianship, stamina, warnings, cooperation, farming, history, ancestry, balance, athleticism, freedom, and being free-spirited.
As a fascinating side note regarding horses and the season of Lammas, the month of August derives its name from the Roman August Caesar, the first emperor of Rome. Caesar's family is known to have been involved heavily with horsemanship. And, as a whole, the Roman people held the horse in high esteem, linking it closely with Mars, their god of war.
Also linking horses to this time of the year, is the Celtic zodiac, for which the horse is the animal symbol most closely associated with the period of July 8th to August 4th.
After which, the salmon – which we'll dive into (pun intended) later in this post is in the Celtic zodiac spotlight from August 5th until September 1st.
🦁 Lions: Lions may not be an everyday sight or physical presence for many of us and they are not as involved with or connected to the harvest season as, say cows and horses. However, the fact that the lion is the animal symbol for the Leo zodiac sign – which encompasses the date range for Lammas – ensures it a place on this list.
Lions are incredibly strong, resilient, brave, skilled, incredible animals. They have long been revered and worshiped by various cultures, from ancient Egyptians to the Chinese, and remain a popular symbol throughout society to this day.
Magickal correspondences for lions: With their golden manes and fur, lions look as though they could have been painted with the very colours of the grain harvest season itself.
Lions have a rich and varied list of spiritual associations and correspondences, amongst which one finds such attributes and connections as divination, spiritual alignment, fire, the sun, extroversion, power, bravery, justice, dignity, strength, self-confidence, patience and timing, protection, teamwork, leadership, charisma, regality, survival, letting your inner voice self shine and your voice be heard, manifestation, confidence, independence, creativity, and, unquestionably, loyalty.
🐭 Mice: It's fair to say that mice might not be the first animal everyone would want to see – at least not in their own homes (save for pet mice, of course!). Yet the fact that this cute little critter falls under the header of vermin doesn't mean it isn't a wonderful, valuable, and relevant animal.
Mice are all of those things and more. They are a hugely important part of the ecosystem and animal food chain worldwide.
Though farmers are rarely happy about this point, mice love to nibble on the offerings in ripe fields and grain stores. They, like all animals, are just doing what comes instinctually to them and filling up on as much food as they can before the lean months of winter return.
While a fear of mice is understandable, it might help to know that these sweet little creatures are intelligent, friendly, happy, and hardworking. Not to mention, IMO, downright adorable.
My husband and I often spot mice when taking evening walks in our (corn farm filled) neighbourhood. Far from fearing them, we delight in watching these darling rodents skittering around in the moonlight.
Magickal correspondences for mice: Frequently, mice are on the go. Their sense of productivity and stamina are but two of the attributes, correspondences, and associations linked to the humble mouse.
Additional symbolism and meanings connected to mice include thinking outside of the box, thriftiness, heling others, endurance, creativity, attention to detail, shyness, introversion, discovery, quietness, modesty, cleanliness, awareness, serenity, resourcefulness, grounding, teaching, quietness, cleanliness, stealth, home life, and a connection to the god Apollo.
🐷 Pigs: One of the first animals to have been domesticated, pigs have lived alongside humans since approximately 8500 BCE, and are now believed based on mitochondrial DNA studies to have been present in parts of Europe since at least 4500 BCE.
As such, pigs are closely woven to the food and agricultural landscapes of humanity.
Some groups of people have long eschewed the consumption of pork products (often on religious or ethical grounds). Yet, for many others, the pig has been an extremely valuable food source throughout history and remains one of the most popular dietary sources of meat to this day.
Traditionally, and again still to this day in some parts of the world, pigs that were to be consumed were generally slaughtered during the fall. The meat they provided was then generally promptly preserved (smoking, drying, brining, salting, freezing, etc) and consumed until fresh meat was readily and realistically obtainable again in the coming year.
Magickal correspondences for pigs: An interesting array of attributes and correspondences are linked to pigs. Some traits reflect their real-life characters, others are more symbolic.
Pigs are associated with such areas as intelligence, tenacity, ambition, fertility, a hearty or rugged disposition, laziness, farm life, traditions, good luck, success, opportunity, prosperity, renewal, regeneration, contentment, fertility, family, close bonds, as an omen of positive things to come, happiness, and allowing yourself to kick back and enjoy life.
🐦 Ravens: Much like bears, horses, snakes and some of the other entries in this post, ravens have long been held in high esteem and connected to the deities and spiritual beliefs of many different cultures (including Odin from the Norse pantheon, who is believed to have two loyal ravens, Huginn and Muninn – whose names mean "thought" and "memory" – that traverse the world to bring important information back to him).
In the case of Lughnasadh, one reason why ravens come into play is because of the connection between the god Lugh – from whose name, as touched on above, the word Lughnasadh itself derives – and these intelligent birds.
The Goddess Morrigan (aka, The Morrigan) is another deity from Northern Europe who is closely associated with Ravens, and who it makes a lot of sense to connect with/honour/reflect upon as we gradually begin our descent into the darker half of the year.
Magickal correspondences for ravens: The symbolism and connections that ravens hold are legion.
Some of the many associations that are tied to ravens include loyalty (ravens themselves often mate for life), fidelity, courage, knowledge, wisdom, introspection, privacy, divination, sexuality, cronehood, ancestry, magic/magick, playfulness, creativity, darkness, renewal, traversing the veil, changes in consciousness, messages and omens, awareness, warnings, synchronicity, the dark moon, death and the afterlife, mysteries, introspection, rebirth, self-awareness and self-reflection, transformation, secrets, shape-shifting, travel, new paths, hope, integrity, eloquence, remembrance, communication, determination, fall and winter (many ravens mate in or around January), fields ready for the harvest, forests, and forging.
🐔 Roosters: Another bird that is connected to the sabbat of Lammas is the rooster. These charismatic and boisterous birds are a centuries-old symbol of farm life and agriculture. Their telltale call has woken countless souls up over the course of time – whether they wanted this feathered alarm clock to do so or not. 😄
Come the harvest season, rising early and putting in long days was often a must to help ensure that the crops were brought in on time and ample food stored and/or readied to be traded and sold for other necessary foodstuffs in preparation for the lengthy winter months ahead.
Chickens and roosters were amongst the earliest domesticated animals. They have long been a staple food source for many cultures, and have also been used in spiritual, religious and ceremonial contexts (including, in some instances, as sacrificial animals) for many thousands of years.
Fascinatingly, new research indicates that in Ancient Britain, chickens (as well as hares) may have been highly revered spiritually before they were used as food sources (or perhaps, I cannot help but wonder, in tandem with such).
Another point that links Lammas time to roosters is the colour palette shared between the two. Reds, oranges, caramel browns, dusty whites, and flaxen yellows are all hues that we begin to see a greater degree of in the shifting seasons come to this point in the summer.
Few areas are decked out in full-on fall time finery quite yet, but many are laced in stunning golds, straws, orangey reds, sun-bleached creams, and other shades that speak to the gradual shift towards autumn time.
Magickal correspondences for roosters: Many of the symbolisms and associations for chickens hold true for roosters as well.
That said, roosters are not without their own specific spiritual and historical correspondences, amongst which you find such things as divination, protection, safety, alertness, warnings, awareness, boldness, realizations, personal growth and development, discovery, fertility, watchfulness, farming, hearth and home, speaking up, patience, getting the root of issues or concerns, becoming or staying grounded, community, being social, determination, balance, nourishment (be it in terms of food, spiritual or emotional well-being, etc), enthusiasm, optimism, rebirth, sacrifice, potential, and the sun/solar energy.
🐟. Salmon: In the Canadian province where I live, British Columbia, a truly awe-inspiring event transpires care of the extraordinary salmon runs that happen once every four years.
Though I have not yet witnessed one in person myself, I know others who have and the reverence with which they speak of these marvels of nature has more than helped me to add witnessing a fall time salmon run to my proverbial bucket list.
In general, throughout the western hemisphere, salmon are frequently associated with summer and fall time.
It is during these sun-kissed months that salmon are often plentiful, fishing is abundant, and various animals, including bears, are loading up on delicious salmon to help see them through the lean winter months that lay ahead.
Salmon are powerful, determined animals who help to remind us of how important it is to work, and even fight, for those areas of our lives that matter most to our survival and well-being, as well as our inner sense of happiness and contentment.
Magickal correspondences for salmon: Strong, feisty, and incredibly driven, salmon hold deep spiritual connections for various cultures around the world (including many indigenous and First Nations Peoples).
They are really are an inspiring fish and one with many different associated spiritual, magickal, and meaningful correspondences.
These include connections such as perseverance, determination, steadfastness, staying the course, being goal-oriented, intuition, hope, self-confidence, strength, travel, change, overcoming barriers, being highly sensitive/empathic, insight, psychic abilities, spiritually, traditions, ancestry and genealogy, family, creativity, art, courage, hard work, passion, knowledge, instinct, transformation, and returning to one's roots.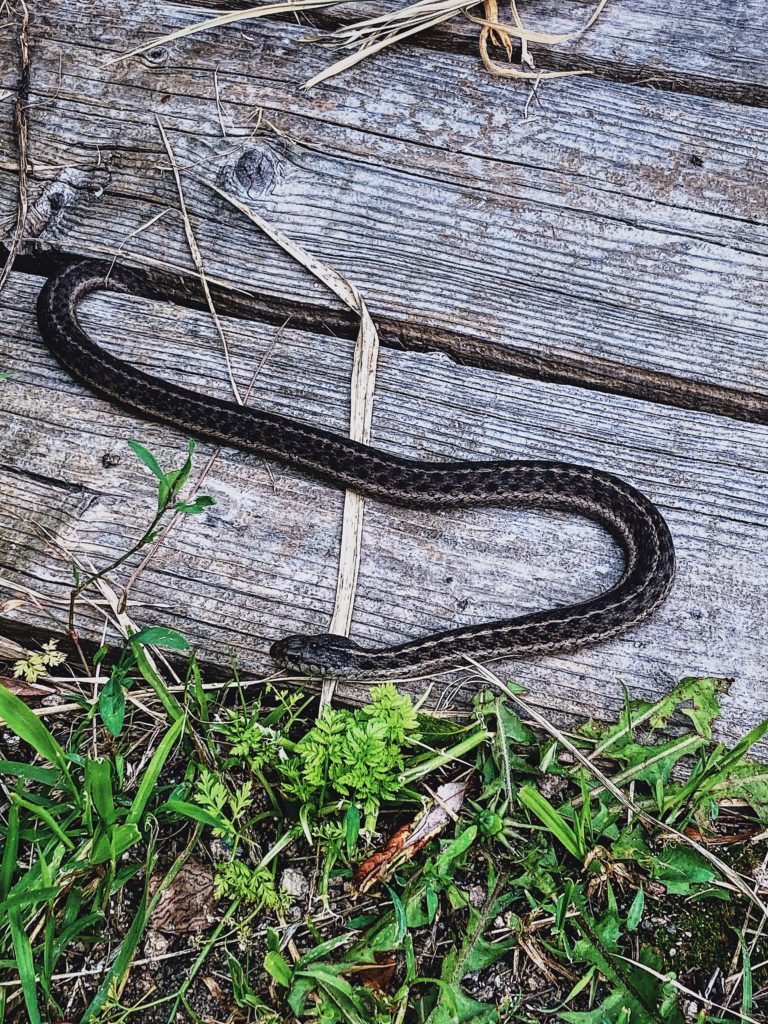 🐍 Snakes: If ever there was a warmth-loving animal, snakes are it! Sure, both cats and lizards are renowned for basking in the sunlight, too, but snakes and summer just seem to go hand-in-hand.
Granted, the fact that I've often lived in areas where snakes – be they harmless garters, hefty rubber boas (the most northerly of all boas), or dangerous rattlesnakes – reside may play a part in why I personally link snakes with summer and early fall.
Yet, my own associations aside, snakes and this chapter of the year are a truly ancient combo and one that warrants connecting with come Lammas season.
Snakes are resourceful, clever, patient, territorial, and beautiful. Their importance to the spirituality and beliefs of countless cultures throughout time is legendary.
Like many animals, snakes will try to bulk up for the chilly winter months. Though they do not technically go into full-blown hibernation, in colder climates, most wild snakes will enter a similar state of being, which is called brumation.
This process differs from the hibernation that some mammals experience in various ways One is that, periodically, some snakes will wake and seek out water and food to help sustain them throughout the chilliest chapter of the year. The fact that snakes are using less energy means that they are able to go for longer stretches than usual between feedings when in a state of brumation.
It is interesting to reflect on, and compare, some of the things that we may do less (or, conversely more) of during the icy months to help us survive and thrive.
At Lammas, think upon this subject and look for ways that you can realistically help to ensure that you have a smoother, more enjoyable and well-prepared autumn, winter, and early spring this time around.
Magickal correspondences for snakes: Scores upon scores of spiritual, magickal, mythical, and otherwise meaningful associations and correspondences (not to mention ties to various deities) have been ascribed to snakes for countless generations.
From the past and the present alike, some of the most powerful symbolism and correspondences for snakes include transformation, regeneration, rebirth, new beginnings, transmutation, secrecy, self-defence, balance, acceptance, dreaming, fluidity, serenity, divination, wisdom, creativity, the arts, both life and death, order, health, healing, medicine, fertility, protection, good luck, bonds and connections, cycles, sexuality, passion, warmth, temperament, witchcraft, folk magick, and standing your ground.
🐿️ Squirrels: Much like chipmunks, squirrels have a tendency to appear more often during the later weeks of summer and into the early fall, as they quite literally "squirrel" away (so hence the term) caches of food for the approaching winter months.
Sweet and playful, shy and yet also inquisitive at times, squirrels are one of the smaller critters on this list of Lughnasadh animals, but don't let their diminutive stature fool you.
Spiritually, squirrels are powerhouses of meaning, connection, animal energy, and inspiring resourcefulness alike.
Magickal correspondences for squirrels: These adorable little creatures are here to remind us to have fun and savour life – which includes the beauty and blessings of the early harvest season.
Spiritually, historically, and magickally, there are numerous correspondences for squirrels, amongst which one finds alertness, preparation, resourcefulness, manifestation, socializing, planning, goals, an omen of good luck or a windfall, success, acceptance, awareness, gathering, comfort, home life, grounding, Mother Earth/Gaia, balance, kindness and benevolence, being active, contentment, sweetness, happiness, having a zeal for life, and the foliage, nuts, seeds, and produce of the harvest season.
🦌 Stages (and deer in general): Last, but certainly not least on this list of Lammas animal correspondences, we come to the powerful and incredibly majestic stag.
Deer in general share a connection with summer and fall. Those who've given birth to young often have fawns with them at this time of the year and it is not uncommon to spot mothers and babies or juveniles together.
Our backyard encompasses (and backs onto an even larger) swath of woodland. Deer – at times as many as ten or more at once – are a near-daily occurrence on our property. Their presence is comforting, meaningful, and extraordinarily beautiful.
I have a strong, far-reaching spiritual connection with deer and have worked this caring, sweet, strong and special creature as one of my primary animal allies/guides for many years now.
I am far from alone in having formed a spiritual connection with deer. This mainstay of many a forest, and in more recent times, some urban settings as well, has been revered, worshiped, and celebrated by scores of cultures across the ages.
Come the tail end of summer and straight on into the fall, it is not uncommon to spot deer, including stags with their breathtaking racks of antlers. If you're extra lucky, you might even see one surrounded by the radiant foliage of autumn.
Stags are strong, independent, and commanding. Amongst many things, stags can help to remind us of how much we've (hopefully) grown and developed at this point in the year, to engage with the wild world beyond our front door, and that standing tall and having self-confidence can often take us far in life.
Magickal correspondences for stags: Not surprisingly, stags share many of the same associations with deer. Swirled into the mix, however, are a few things that are all the more the domain of bucks and stags.
Some of the strongest spiritual and magickal associations for deer and bucks include guidance, watchfulness, courage, strength, fertility, wisdom, creativity, kindness to ourselves and others, serenity, children, family ties, innocence, being sweet-natured, leadership, confidence, stamina, compassion, generosity, grace, having a sharp eye and seeing what others may miss, safety, comfort, alertness, regrowth, spirituality, vision, clarity, honesty, and standing up for your principles/beliefs, as well as what is right and just.
Ways to work with animal correspondences at Lammas
There are scores of ways to involve animals in your Lammas celebrations. The following are some of the many different ideas on this front that may resonate with you.
Let your intuition, what you have available or can make, and the spirit of the sabbat guide you in how you opt to work with animals during Lughnasadh.
-Take or print (royalty-free/public domain/purchased stock) photos of the animals you're working with this Lammas. Put them up around your altar, home, use one as your screensaver or home screen image, create a craft project with them, use them in spell work, etc..
-Call upon the spirit/energy of your chosen animal(s) when working spells or performing certain rituals throughout the Lammas season.
-Create a piece of art or a craft project of any you desire that features the animal(s) of your choosing.
-Place figurines, toys, or carved or sculpted animals on your altar or elsewhere in your home.
-Create sigils from either the name or shape of the animal.
-Work with a deity that is associated with the Lammas animal of your choosing.
-Paint rocks, shells, pieces of found wood or other ethically sourced natural surfaces to depict the animal you wish. Charge this/these creation in the radiant light of the Lammas sunshine, to imbue them all the more with the energy of the year's first harvest season sabbat.
-Talk/pray to the spirit or energy of a given animal. You can also reflect on/call upon them when meditating.
-Wear a piece of jewelry or clothing that depicts one of the animals that you're focusing on throughout Lammas. Cleanse and bless it before wearing. Pay attention to how you feel and any impressions or powerful/sudden thoughts or feelings you get while wearing it.
-If you are personally comfortable working with actual animal products and can ethically source body parts (hair, fur, feathers, bones, shed skin, etc) from the animal of your choosing, the sky is the limit as to the variety of magical applications you can use these kinds of items for them.
If you prefer not to use actual animal products, you could make or buy faux versions or visual representations of them, such as clay, wood, paper, or ceramic iterations.
While artificial animal body parts may not retain the same energy and life essence as those obtained from actual animals, the symbolism, intention and general representation will generally all hold true and remain valuable, potent components in your magickal workings.
-Cook, bake or decorate Lammas foods, such as breads or cookies, in the shape of your desired animal.
-Create a journal, BOS, or grimoire entry about the Lammas animal(s) that resonate with you most this year. Discuss why they strike a chord with you and take note of any ways that you work with or honour these animals during the Lammas season.
-Reflect on what a given animal's telltale strengths and weaknesses are and how they may be presenting to you as a message, confirmation or awakening to some aspect of your own life at present.
-If you have (or wish to make) a tarot or oracle card that depicts the animal you're focusing on, place it in a spot where you'll connect with it often, such as your altar or a nightstand.
Doing so will help you to reflect on and connect with the energy of the animal all the more, while also potentially helping you to grow closer in your relationship with this particular creature and what it may trying to impart to you.
-Donate to a charity or rescue organization that works with the animal of your choosing.
-Volunteer your time to work with animals of any sort in some helpful capacity.
-Should it be possible and safe to do so, view a Lammas animal in the wild or in an enclosed setting, such as a petting zoo or animal sanctuary. If you are able to, again, safely, touch, feed, ride, etc that animal during Lammas season, all the more wonderful! But if not, just being in the general physical vicinity of that animal can have awesome personal and spiritual effects.
-Keep an eye out for any animals – be they included in this post or not – that appear to you immediately before and during the Lammas season.
While some animal sightings and encounters are run-of-the-mill, others hold deeper personal meaning and significance.
If you feel that animal has presented itself to you in person, while meditating, hedgeriding, or in a dream and has a message or deeper meaning that it is trying to convey, ask the spirit energy of that animal to clarify what it is saying, research associated meanings of that animal in books or online. Or, alternatively, assign your own personally relevant meaning to the presence of this animal in your life right now.
-Take note of the number of times that a given animal presents itself to you in any form (real life, dreams, brought up by others to you in conversation, repeated spotted in the media or books, etc) and consider if that number itself holds as significance.
If you feel that it does, apply numerological or angel number meanings to the number of times that you saw that particular animal. Sometimes the number of sightings itself matters just as much as the animal who helped to deliver it to you.
-Thank the animals, both the living ones that exist in the world and the spirit/energy of said creatures, for their part in your Lughnasadh activities and your life in general.
And do keep in mind that while this post is focused on Lammas, you can certainly apply the suggestions above the whole year through when working spiritually/magickally with animals.
May you have a bright, blessed Lammas season!
Lammas ushers in the beginning of the harvest season and in turn, of fall itself. While the calendar tells us that we still have more than six weeks left to go until the Autumn Equinox returns, deep in the earth, nature is stirring and preparing to glide from one season to the next.
One of the loveliest ways to celebrate Lughnasadh, or any sabbat for that matter, is by connecting with the animals that are especially associated with, or most common, during this chapter of the year.
This act is an ancient one, as animals have played roles both practical and spiritual in the lives of humans for untold millennia.
Before the advent of mechanized farming methods, the harvest was done by human and animal power. It was – and often still is – hard, labour intensive work that was vital to help ensure the well-being and survival our species.
As well, some of the animals discussed in this post provided meat, fur, feathers or other organic materials that were invaluable in the lives of those who came before us.
Today, making animals a part of our Lammas happenings is both fun and meaningful. It reminds us of those who came before, while also helping to ground us to the present, including the state of the ecological sphere, our own spiritual journey, and the members of the animal kingdom that cross our paths or which we opt to purposely focus on.
From the bottom of my heart, I wish you a radiant, meaningful, and deeply blessed Lammas season, sweet friends. 🌻🌾💛🌾🌻
Now, over to you: What animals do you most associate with Lammas? Would you be interested in seeing this post idea become a series, with separate entries for different animals that correspond with each of the eight sabbats?