The beginning of a fresh new year can be an excellent time to embark on activities that strengthen the intrinsic connection with one's own spirituality.
In 2020, when this blog was mere days old, I shared an entry called 12 Ways to Live a More Magickally Focused Year.
The next year, in February 2021, as a bit of a follow-up to that entry, we explored 14 Ways to Love Your Witchcraft Even More.
The ideas housed in these posts are well worth visiting (or revisiting, as the case may be) now that 2022 is officially underway. 😃
They are, of course, far from the only ways to connect further and deeper with your witchery and/or spirituality (as, indeed, witchcraft can be practiced independently from faith or spirituality).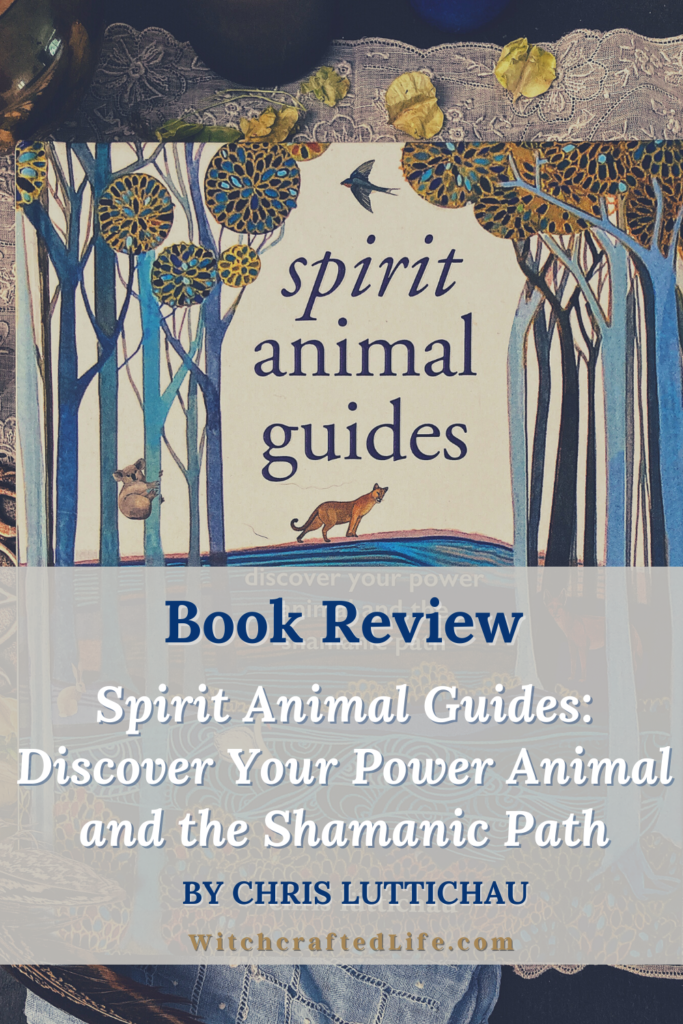 As dawn rises on a new year, a spiritually significant topic that frequently springs to mind for me is that of our animal spirit guides.
Please note that I did not say "spirit animals". To my mind and those of many nowadays, this particular term is primarily usually reserved for those of certain ethnic groups, particularly indigenous peoples from around the globe.
While you might be inclined to say that reversing the order of the words is akin to splitting hairs, such is far from the case.
Guides – be they celestial, land-based, otherworldly, amongst the departed, part of the animal realm or otherwise are generally things that anyone on earth can connect with.
Any one of us can feel that we have one or more power/guide animal spirits with us or seek such out if they are not already a part of our lives and spiritual practices.
Many books that were published during the 1990s, 2000s, and even some of those from the 2010s do not necessarily make this distinction and veer into what a lot of folks today would rightly view as cultural appropriation.
I am very happy to say that this is not the case with the first book that I'm reviewing here this year: Spirit Animal Guides: Discover Your Power Animal and the Shamanic Path by Chris Luttichau.
This tremendously lovely book was first published in 2009 (with the title of Animal Spirit Guides) and has subsequently been reprinted over the years.
The copy that I am reviewing in this post was printed in 2019 and was purchased with my own funds.
Book specs:
Name: Spirit Animal Guides: Discover Your Power Animal and the Shamanic Path
Author: Chris Luttichau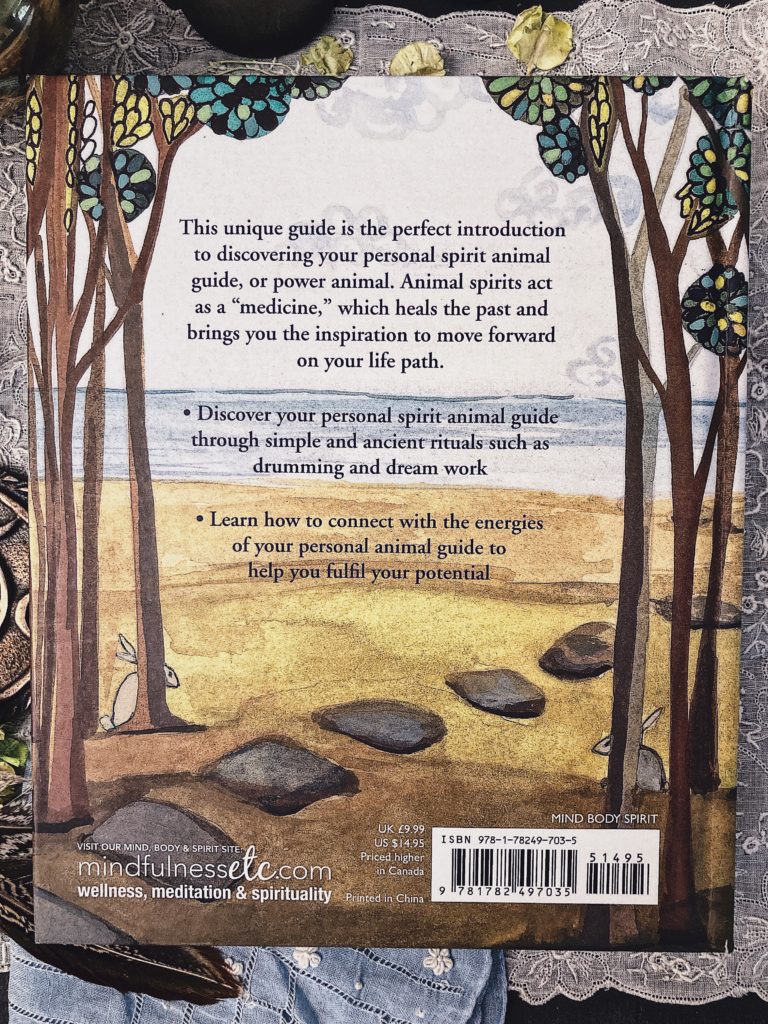 Publisher: CICO Books
Page count: 160 pages
Binding: Hardcover
A contemporary approach to an ancient tradition
Chris Luttichau, this book's author, is a well-known and highly respected teacher and healer who has traversed the globe learning traditional ways from knowledgeable teachers, practitioners, shamans, and others who possess time-honoured wisdom and approaches to life.
He holds tremendous respect for the earth and its inhabitants, very much including those of the animal variety, and keenly weaves elements of ancestor work, prayer, and dreaming into western (neo)shamanism.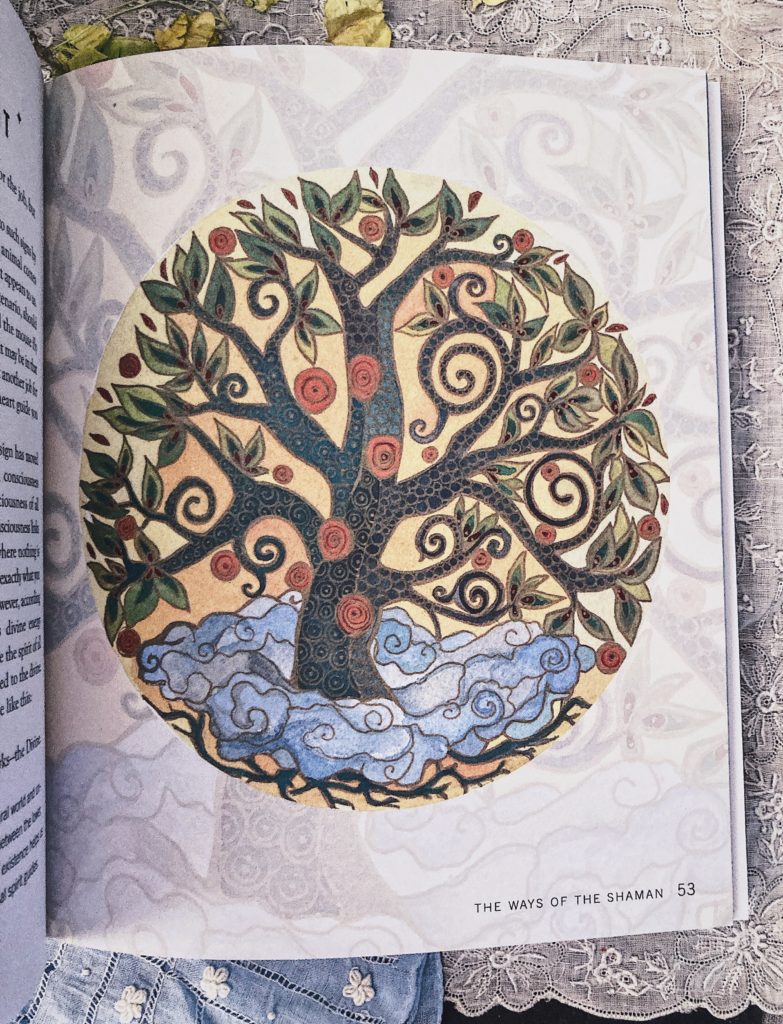 The topic of shamanism enters the picture in Spirit Animal Guides. It is done so with immense reverence, broad strokes, and a reminder to us all that nearly every early culture around the world had spiritual leaders, healers and teachers who today could easily fall under the header of having been shamans.
This is true for my ancestors from locations such as the frozen north of Russia and the verdant Celtic + Norse lands, much as it is for many of us with far-reaching roots to Oceania, North America, Central America, South America, Asia, Africa, and other parts of Europe as well.
In 1998, Chris – a native of Denmark who currently resides in the UK – founded an international teaching organization and accompanying website called the Northern Drum Circle, where he periodically writes on topics pertaining to animal spirit guides and shamanism.
I have never met or interacted with Mr. Luttichau (who travels far afield to hold workshops through North America and Europe). However, it only took a few paragraphs into his book Spirit Animal Guides for me to sense that we would likely hit it off well and share many points in common.
Spirit Animal Guides: Discover Your Power Animal and the Shamanic Path features a gorgeous array of full-colour illustrations by artist Melissa Launay, each of which helps to bring the topics that Luttichau talks about and the selection of animals that he highlights to life all the more.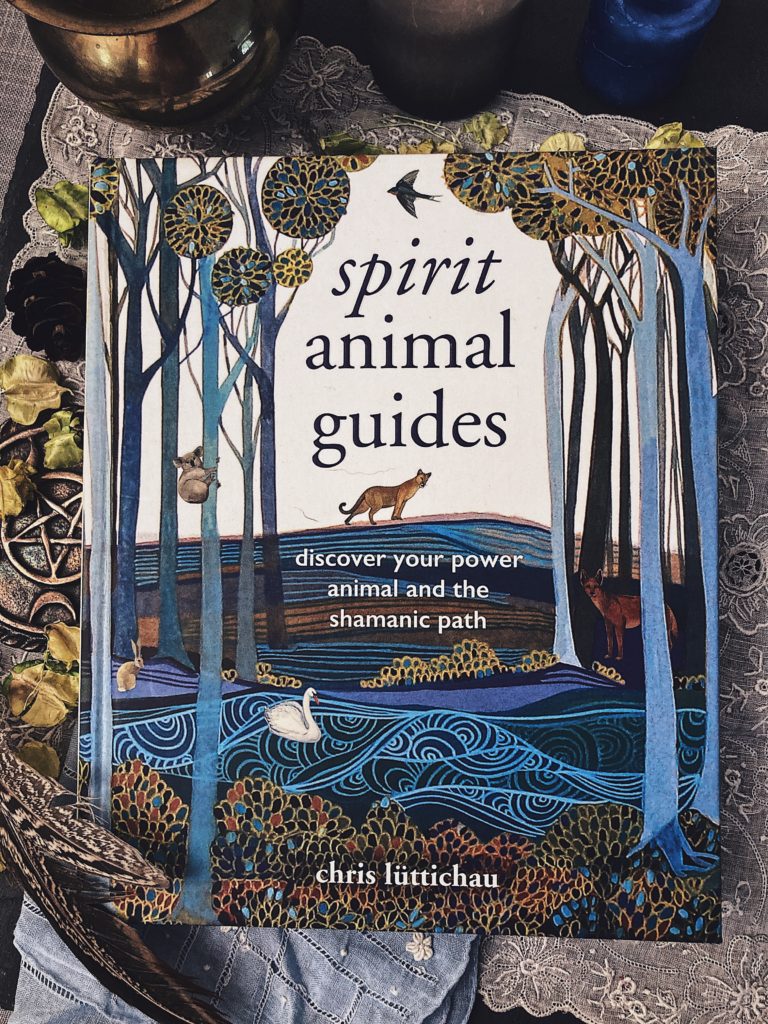 At 160 pages, this is not a huge book by any means. However, the information it houses far exceeds that of many longer titles on the subject of animal spirit guides.
First split into two sections (Section 1 and Section 2, respectively), then broken down into five chapters (plus a handy index), and further divided into numerous subchapters, this book has an excellent flow to it leads you to want to read it from cover-to-cover.
I have done so now three times since this book entered my life and have enjoyed it all more with each reading.
Spirit Animal Guides by Chris Luttichau begins with the opening lines, "The purpose of the teachings in this book is for you to discover whether they feel true for you. Find out if they awaken a remembrance within yourself and your body of an ancient instinctual bond between you, nature, and animals."
True to its word, that is precisely what this book not only sets out to do but accomplishes with skill, insight, and inspiration aplenty.
The author addresses the topic of animal spirit guides and the long-held relationship between those who engage in shamanism, while also delving into the fact that humans from many walks of life have sought out (or been chosen by, as the case may be) animal spirit helpers/guides since time immemorial.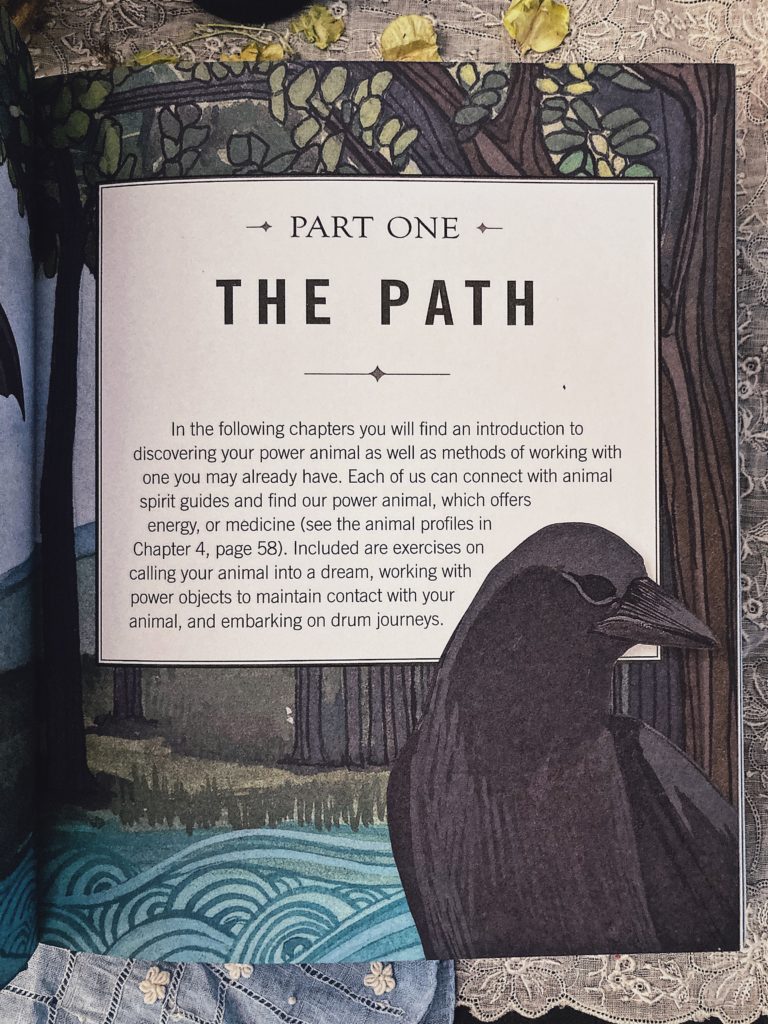 Early on in the book, he talks openly about his own spiritual journey, guides readers through methods they can undertake if they are presently seeking an animal spirit guide, and explains what he means when through this book he describes the "animal medicine" associated with the critters featured therein.
Before delving into the selection of animals that Luttichau has chosen to shine the spotlight on, readers are treated to the author's thoughts pertaining to such areas as "The power animal as your mirror", (a brief look at) "Shamanism and spiritual reality", "Dream recall", "The drum journey", and various ways of working with your power animal.
In the section regarding shamanism and spiritual reality, Luttichau states that "The teachings given here about power and animals are closely linked to the shamanic tradition. Shamanism does not constitute a religion, and it gives each human being the freedom to explore reality with an open mind and heart to find her or his own truth."
To my mind, this is one of the most accurate, even-handed and approachable descriptions of this subject I have yet to encounter.
It jives with my own views on the subject, though I readily acknowledge that under the broad banner of shamanism and traditional beliefs, certain elements are closed culture to those outside of those specific groups/ethnicities.
Luttichau discusses how many of us have – or can have if we are not already consciously connected to such – at least one primary "power animal guide".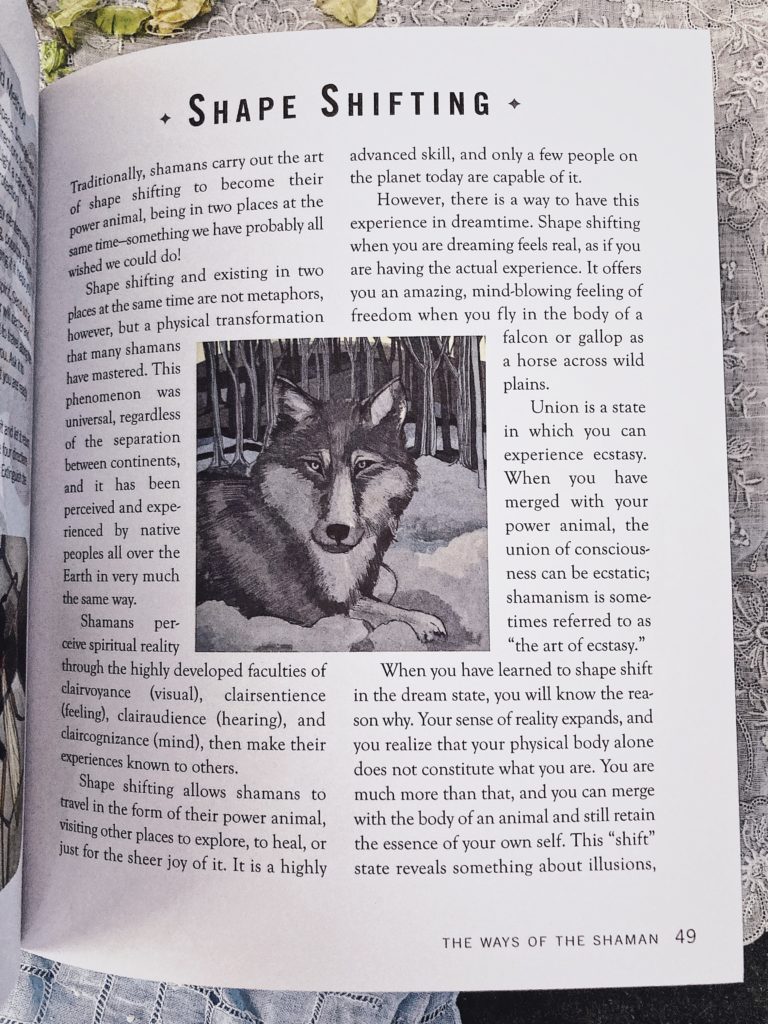 He leads readers through ways to find, connect with, and strengthen the bond between themselves and their primary power animal guide, as well as what might be termed secondary animal spirit guides – of which the author states he believes many of us have at least four.
One being our lead animal spirit guide and the other three being members who – along with said power animal – form what the author terms our "Circle of [Animal Spirit] Allies".
Thusly called because each one is thought to represent or hold a place within the four cardinal points of a circle (those being east, west, north and south, respectively)
He goes on to discuss how each of these four is likely to embody different traits, serve to teach us various lessons, and how we ourselves can be seen in some respects as a manifestation of the creatures that comprise our Circle of Allies.
Furthermore, Luttichau thoughtfully reminds us that "There is no rush to find all four animal spirits in your circle. In fact, it is generally a good idea to take your time, letting the search unfold in a natural, general way".
The information pertaining to one's Circle of Allies is housed in the final pages of the book.
Sandwiched between that section and the beneficial introductory topics (some of which I touched on above), one finds the bevy of animal friends that Chris Luttichau opted to shine the spotlight on in this book.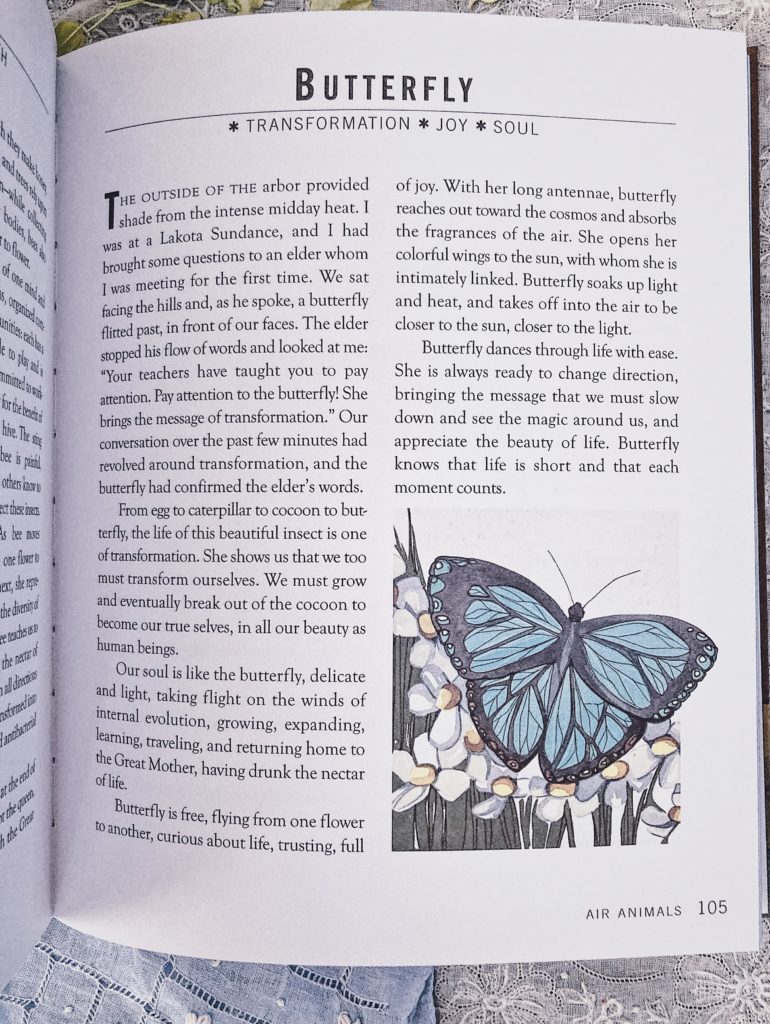 He chose to do so by corralling various animals into groups based on where the critters in each spend the majority of their time.
As such, they are categorized as Earth Animals, Air Animals, Water Animals, and Water/Earth Animals for those creatures (think frogs, otters, and beavers, for example) who divide their time between both environments.
The selection for each group varies a bit in size, though multiple entries appear for each category of animal.
Naturally, no book or other type of resource (i.e., a website on the topic) can possibly cover every animal on earth. 🌍
Objectively, there are titles out there with larger amounts of animal spirit guides listed in them.
Yet few that I have personally encountered do as good a job of discussing the symbolism, messages, and "medicine" (aka, important lessons) that is linked to each animal featured therein.
For every critter in Spirit Animal Guides, the author relates an encounter or other type of interaction that he has had throughout his life with said animal.
This lends the book an appealing personal quality which helped me to feel all the more connected to the messages of the various animals Luttichau chats about.
Pulling from the whole of the animal kingdom, the author includes creatures from across the world.
Some are commonplace in many of our lives and/or general environments (i.e., cats, dogs, horses, certain types of birds, and buterflies).
Many we may encounter in person only on very rare occasions and others still are animals that (save perhaps outside of locations such as zoos and animal sanctuaries) we may never come face-to-face with in real life.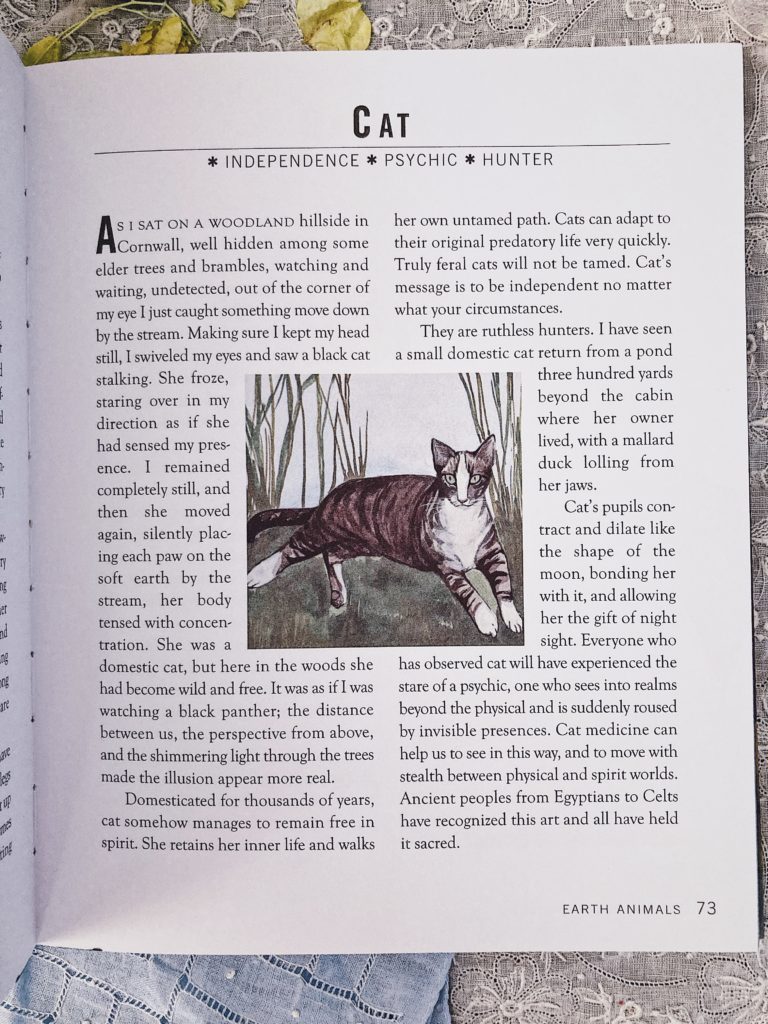 The author believes (much as I do, too) that as a general rule one does not pick their animal spirit guide(s) at random or based on their favourite creatures.
Rather, it is usually best/most effective to either intentionally seek your animal allies out or allow them to present themselves to you organically. Often, though not always, via one's dreams.
Therefore, this book is not a shopping list of animals to pick and choose from to get the animal guide that you most want.
Instead, it is excellent resource if you wish to learn more about the overall subject of power animals and how to connect with your own, while deepening your knowledge of the creaturl(s) that you feel are or may become your own animal spirit guides.
(Remember, most of the time they select us, not the other way around. 🤎)
The information housed within this book is also handy if you believe a particular crritter has made its presence known to you as a means of delivering a message or serving as a sign and you wish to uncover what that sign/message may be convaying to you.
After all, many of us will engage with, see, think about, and feel pulled towards a substantial number of animals throughout our lives. Not every one of them will factor heavily into our spiritual journeys or serve as an important sign/message.
However, each can be appreciated and help us to remember how incredibly blessed we are to share our planet with countless thousands of creatures from the tiniest insect to the largest blue whale and everything in between.
How Spirit Animal Guides by Chris Luttichau rates with me
As someone who believes strongly in animal spirit guides, has identified and continues to actively work with their own, and who really enjoys this topic, I have read my fair share of books on the subject over the years (including classic titles from other well-known authors in the field, such as Ted Andrews and Steven D. Farmer).
None has felt quite as inviting or enjoyable to me as Spirit Animal Guides: Discover Your Power Animal and the Shamanic by Chris Luttichau.
If you are looking for more of a straight-up reference book, there are titles with larger selections of animals out there. Yet, few of possess the earnest heart and captivating spirit of Luttichau's look at the topic.
Each time I have reached the last page of this book, I have found myself wishing that it went on for hundreds more.
The author has a friendly, inviting way of writing (not unlike that of David Dillard-Wright, whose book A Mindful Evening I reviewed here last summer) and excels at informatively teaching his readers, while never coming across as preachy, condescending, or know-it-allish.
This makes the book all the more of a wonderful reading experience and helps to cement it as a title many of us are apt to reread in its entirety and/or dip into as needed throughout the course of our lives.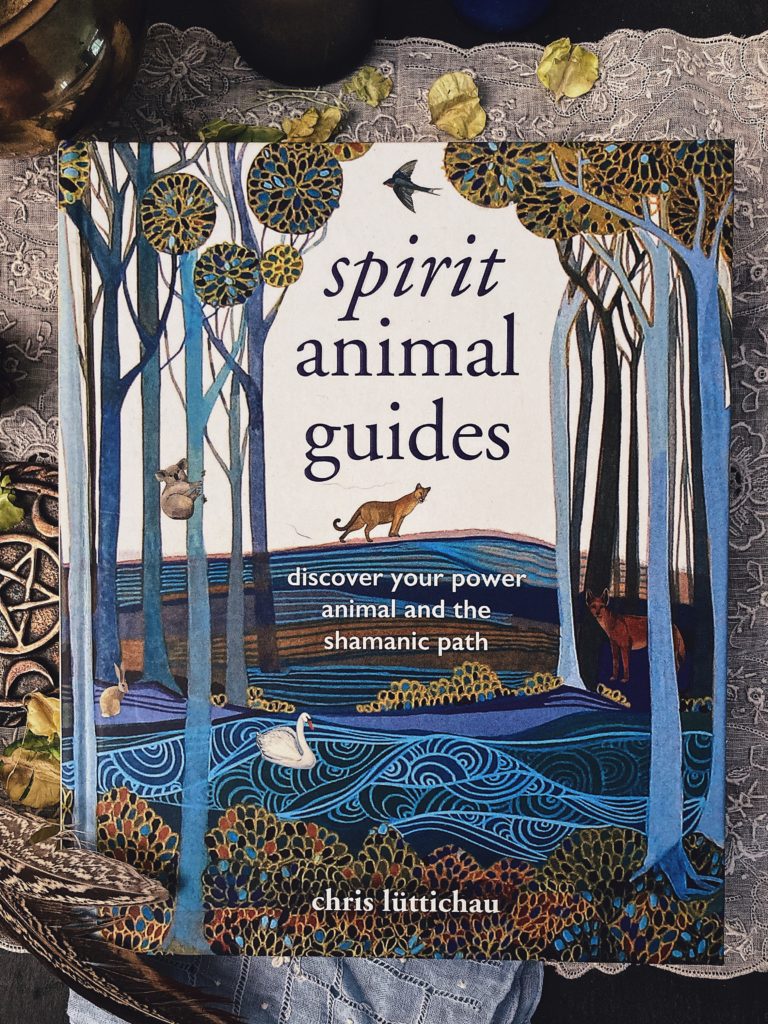 Spirit Animal Guides is not specifically geared towards witches or Pagans. It is open to, and inclusive of, those from a vast swath of different spiritual paths and belief systems.
Anyone who has positive intentions and genuinely wishes to seek out their power animal(s) can do so throughout the course of their life.
I adore the broadness of this book, the methods used for finding and building a bond with one's animal spirit allies, and the respect that is paid both to the subject of shamanism and to the members of the animal kingdom that are highlighted throughout its 160 pages.
Whether you have numerous books on your shelf pertaining to power animals or are eager to pick up your first, Spirit Animal Guides is a fantastic title that I very highly recommend.
Working on a scale of 1 – 5, with five being the highest possible rating, I would give Spirit Animal Guides by Chris Luttichau 5 stars out of 5.
★ ★ ★ ★ ★
Have you read the book Spirit Animal Guides – and if so, what are your thoughts on it? Are animal allies a part of your own spiritual journey? 🐴📖🦁
PS: If you are eager to learn more about Chris Luttichau, I encourage you to check out this terrific podcast interview he had with Accidental Gods, visit his website, and look into his latest book (which I have not yet read, but certainly hope to one day), Calling Us Home.