Growing up, I was never a never social butterfly. I was the intensely introverted, sensitive, quiet time adoring child who had a small number of close friends and hung out at the library so much I knew the entire filing system by heart.
As my youth progressed, I discovered more social settings – from Girl Guides to volunteering with the elderly to selling handmade crafts – in which I found it easier, or at least less anxiety-inducing, to be around people.
Yet profoundly shy and introverted as I was, and as tough as some social settings often were (and still can be to this day) for me, I would never in a million years have wanted to experience the realities of medically caused and necessitated social isolation.
Nor would I have imagined as a youngster that the entirety of my adulthood would involve just that. I think it's safe to say that exceedingly few healthy children would think as much about their own futures. Fortunately, not too many kids have cause or reason to focus on thoughts like that.
All throughout our childhood we keep our eyes on the prize of reaching that magical, almost mythical age in which we go from teen to adult. (Where we are at internally may be an entirely different story, for maturity and stepping into adulthood occur at different paces for many people.)
Little did I know that mere weeks after my eighteenth birthday, my health would take a sudden, drastic (proverbial) flying leap off of a cliff and that the concepts, constraints, and commonalities of life as I'd previously known it would change, often permanently, in the blink of an eye.
For the sake of brevity, I will not go into the lengthy specifics of my medical history in this post. A very brief overview is beneficial though, so that you can better understand why I am in a position to offer you half a lifetime of hard lessons on how to cope with being socially isolated.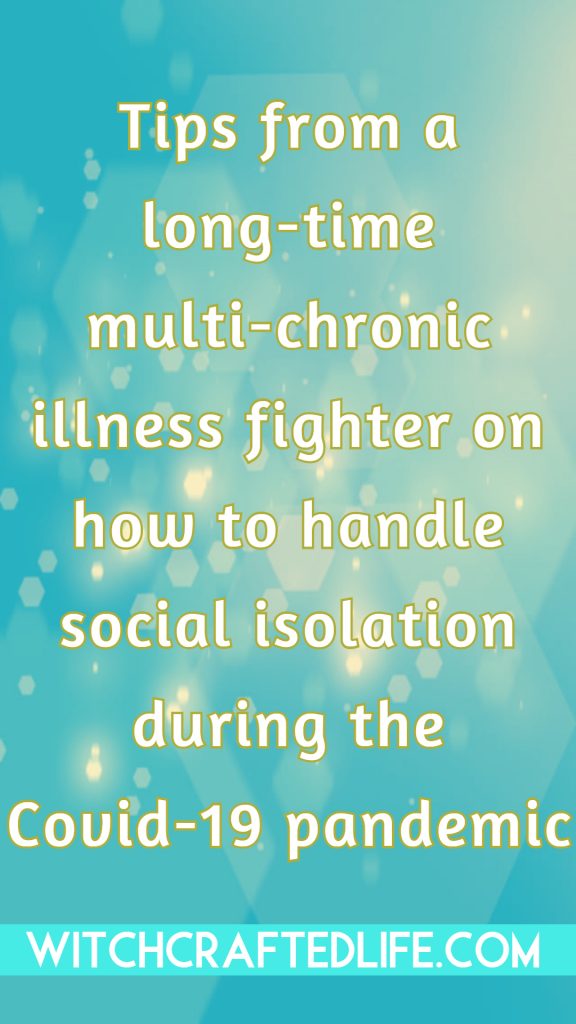 A glimpse into the reality of life as a multiple chronic illness fighter
If, on a given day, you passed me on the street chances are that you wouldn't know that I have more than fifteen different chronic illnesses.
Not symptoms of a single medical condition, not side effects from a medication, but different chronic illnesses, almost all of which are impossible to see simply by looking at me (especially when I'm clothed – which, let's face it, I'm going to be if I'm public).
There may be subtle signs – the bags under my eyes so big they might try to charge me for oversized luggage at the airport, the subtle or not so subtle trembling stemming from unceasing chronic pain, the calculated, mindful ways in which I often walk, sit and otherwise navigate my body to make the act of moving as bearable as possible.
But my medical conditions wouldn't jump out at you as a general rule. Most are classified as invisible illnesses. Completely real health issues that do not present in many, if any, visually discernible ways.
Some sources place as many as 96% of all chronic illnesses as being invisible illnesses or disabilities, which means that chances are you or someone you care about has at least one medical condition that falls under this important header.
But perhaps we're getting ahead of ourselves by assuming that you'd be passing me on the street in the first place.
That would be a relatively rare occasion even at the best of times.
While the severity, symptom spectrum, management of, and impact on my quality of life, that my various chronic illnesses have on my daily existence has varied over the years, many points have united the almost eighteen years that I have been a multi-chronic illness warrior.
One glaring standout is the degree to which my health as a collective whole causes me to be at home, not by choice, but by sheer necessity coupled with the physical inability to feel well enough to step beyond our front door.
I am not alone on this front, of course. Millions upon millions of people around the world have their own respective ability to come and go as they please curtailed by their health, and I would be remiss if I did not point out that there are some people (for example, though who may be extremely immunocompromised) for whom doing so is flat out dangerous for their health.
The frequency with which I have been able to leave my house has varied over the years. There have been times when I have not gone out for multiple months on end, though thankfully these have not been overly uncommon.
For the past several years, the number of times I've been doing well enough on the health front to leave my house in a given month has been, on average, 0 – 3. Perhaps as many as 4 or even 5, if I'm extra lucky.
I have witnessed who seasons pass me by as the severity of my health kept me inside. I get giddy at the prospect of doing the sort of seemingly basic, everyday activities that many folks engage in without a second thought (grocery shopping, going to the post office, talking a walk in a public setting, etc).
I know darn well that no matter what I do when I go out, my health will pay it both in the moment and for days, weeks, or even months afterwards.
Humbly, I'm a strong person and being a multi-chronic illness fighter for the entirety of my adult life has made me all the more so.
I can stare pain dead in the eyes and push myself to extremes I might never have previously thought possible, but like all of us, I have physical and mental limits and the simple truth of the matter is that most days, there's no way in hell that I'm feeling well enough to go out.
Involuntary social isolation
This inability to come and go as I please – which is also experienced by untold millions of other people with a huge spectrum of medical challenges – is something that quickly becomes a form of involuntary social isolation in many cases.
Forces (our health) beyond our control require that we remain within the walls of our homes, that we do our best to adapt, accept, and try to thrive – however we personally define those terms – while being isolated from society on a regular basis.
There are numerous forms of social isolation, both those undertaken by choice and those that are either involuntary are which are enforced (for example, solitary confinement in prison) upon a person for various reasons.
Detailing the myriad forms of social isolation (including those that may arise from economic factors, being a caregiver for someone else, or those stemming from mental health challenges) and their impacts on the lives, psyches and inner spirits of those who are dealing with them is far beyond the scope of this post.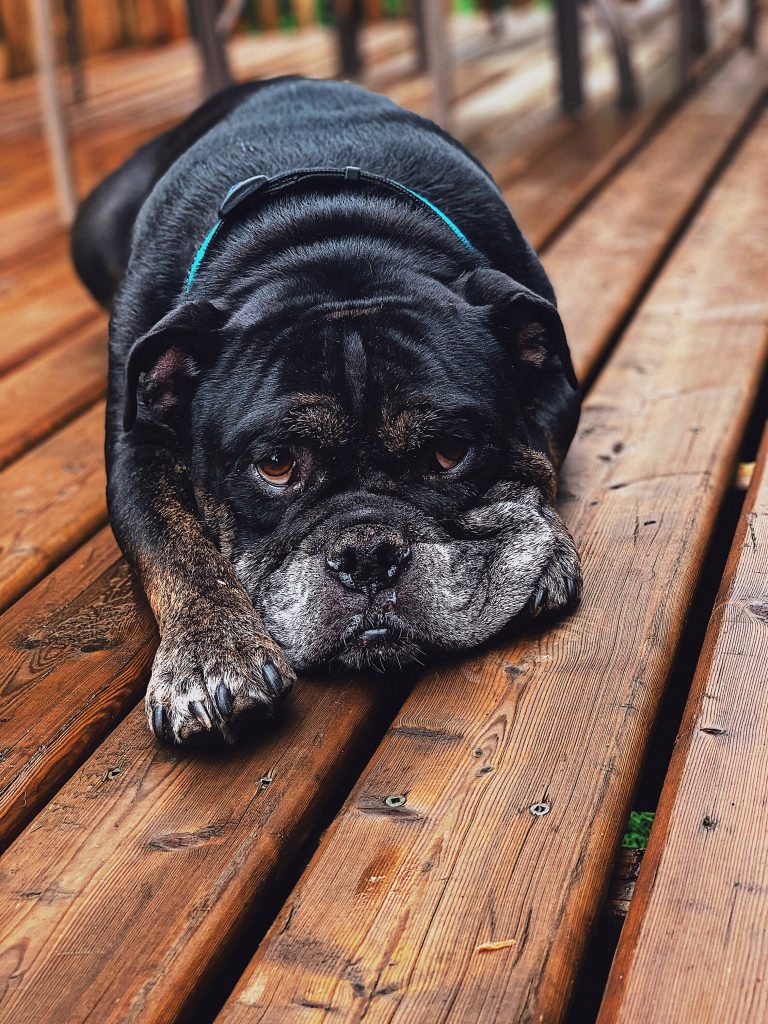 Most people, for one reason or another, will experience at least a time or two in their lives when their own ability to leave their house whenever they please is either curtailed or put on hold entirely.
Those periods can be challenging in their own right, naturally, but are often not the same thing as that which is faced by those whose health forces them to remain at home frequently and/or for extended periods of time month after month, year after year.
Social isolation and social distancing due to Covid-19
In recent months, the world has come under siege from a far-reaching, rapidly spreading and, in some cases, deadly pandemic called Covid-19. Aka, the coronavirus. Aka SARS-CoV-2.
This illness was first identified in Wuhan China in late 2019 and within weeks it had begun to spread around the world. As I type these words, we are in the throes of a global pandemic, which has likely not hit its zenith yet by any stretch of the imagination.
As a means of trying to slow the spread of this potentially deadly illnesses, many people – either by choice, necessity, or government ordinance have recently gone into isolation in their own homes, greatly restricting or even completely eliminating leaving their house while this pandemic is out in full, frightening force.
My husband and I went into voluntary lockdown (isolation) in mid-March and plan to remain in this state for as long as is required, only leaving the house for food and other genuine necessities once every few weeks or in the case of an extreme medical emergency.
Social isolation partnered with social or physical distancing is a vital component in terms of slowing down the spread of and, in turn, number of fatalities from this devastating illness. Corvid-19 often presents with severe flu-like symptoms initially and can, in some people, morph into a life and death battle involving incredibly severe respiratory issues.
We do not yet (and may never) have a cure. Nor do not have a vaccine. Medical testing for coronavirus is hard to come by in many parts of the world, and we have no way of knowing at this stage how many people will contract this disease when all is eventually said and done.
Social isolation – which is not possible for everyone due to a wide range of reasons, often involving peoples' respective jobs – is an incredibly important tool that we have at our disposal against a pandemic that is sweeping the world like wildfire.
Suddenly going from a life in which one went out – potentially to school and/or work – on a regular basis, interacted with other people in person, and did various things in social settings to suddenly being inside your house 24/7 is not a cakewalk for a lot of folks.
Regular human contact and interaction is something that most of us both enjoy and need for our mental, physical and spiritual well-being. It's scarcely a state secret that humans evolved to be social creatures and that we've long developed societal structures in which we band together in communal settings.
Up until the outbreak of Covid-19, relatively few people alive today have had to go into social isolation due to a widespread illness or pandemic.
In the following section(s) we are going to explore some of the approaches that I have personally learned, developed and adopted for managing, and even thriving in the face of, social isolation.
Tips to handle social isolation (from a long-time multi-chronic illness fighter)
[TRIGGER WARNING: Mentions of suicide and the general topic of mental health are discussed below.]
-Give yourself time to adjust. If being at home around the clock is new (or not very common) for you, go easy on yourself and others in your household. Hitting upon a routine that works for you, how you pass your time, what your workday is like, and numerous other factors may take a bit of trial and error. That is normal and okay. This is new to you and you are not expected to have everything down pat straight out of the gate.
-Maintain as much of a semblance of your normal daily routine as possible: This one can be tricky – very tricky even – at times, but that is all the more reason why it is important. It can be intensely jarring and difficult to handle suddenly having your daily routine turned on its head. Step back and assess what has really changed and what you can still do on a regular basis.
Not only will keeping up with as much of your normal routine as possible benefit you now, but it will make returning to the outside world post-Coronavirus an easier and smoother transition.
-Manage your expectations. This, in my opinion, is one of the single most important keys to maintaining a positive outlook and international dialogue alike when one is in a situation that's far from their ideal.
Be brutally honest, realistic and forthright with yourself. Take stock of what you have available/at your disposal, what abilities you possess, what kinds of beneficially positive and productive things you can do in your current circumstances, and make peace with those things that simply are not possible at present.
-Focus on what truly matters. Trust, me there's nothing like a life-altering event to very quickly drive home what matters the most to you and what areas of your life may no longer be serving you well. During this time of being on home-based isolation, take stock of those things that genuinely matter most to you and try to part ways with, or reduce your focus on, those that no longer deserve a significant spot in your life.
-Accept that some things have changed in both the short and the long term. Allow yourself time to process, come to grips with, and hopefully accept the reality of your life as it exists at present.
-Remember that it is okay not be or feel okay sometimes. That is true throughout one's whole life but becomes all the more so when your usual existance has been drastically altered, you're immensely stressed/worried, or serious medical issues are filling your days.
-Be mindful of the language that you use, both with others and internally with yourself. Try to shift away from words such as "trapped", "stuck", "bored", and "sick of this" to ones that foster a positive mindset regarding your current situation.
"I'm fortunate to have the safety of this home", "I will use my time productively", "I am grateful that I'm able to stay inside right now", and "I can make the best of a challenging situation" are examples of statements that can be of help on that front.
-Give yourself time to grieve and process loss. Be it of a job, your usual social routine, the way we're accustomed to living our lives, or, heartbreakingly, the death of others due to the virus (or any other cause).
-Do at least one thing each day that brings you deeply rooted happiness.
–If you have the ability to safely go outside, take full advantage of it. Fresh air is one of the most beneficial things we can do for our psyches and spirits. If you're able to safely spend time outside – or even at an open window, do so every chance you can get. You might be surprised by the seemingly small change of going, say, from inside your house to your backyard, can make you feel.
It's still a very familiar setting, but it is technically a different environment. Having the ability to take of advantage of that change of scenery can do wonders in terms of banishing boredom, giving you a sense of going out (even if the journey is just a few feet), and bolstering your mood.
-Think about some of the truly extraordinary things others, as well as you yourself, have overcome in the past. It can be highly motivational to draw strength and inspiration from those who have gone through harrowing ordeals. History is chocked full of such people and groups, think about those who resonate most with you and use their experiences as a tool to help you navigate the rocky times in your own life.
-Create or maintain a sufficiently clean, well-organized living space. The benefits of doing so on one's state of mind, emotional, physical and spiritual well-being cannot be overstated. I'm convinced that for most folks, an uncluttered living environment greatly helps to promote and maintain a more positive state of mind and greater clarity of our thoughts.
-Share how you're feeling. Whether publicly or more privately (for example, with those who live in your house or via texting or calling other people) discus what is weighing on your mind, how you're coping, if you feel lonely, what you're missing, and how things are going for you right here and now at this moment in time.
-Make lists to help you navigate your time and priorities during isolation. Check off what you accomplish as you go along, and revel in the wonderful sense of accomplishment that can come from setting your mind to something – no matter how small – and seeing it through.
-Do things at home that maintain and/or foster a deeper sense of physical and mental health and wellness.
–Pace yourself. You might think that being at home all the time would give you loads of energy, but this isn't always the case. Add in the fatigue that can accompany things such as stress, worry, anxiety and depression, all of which countless people are dealing with in various degrees due to Covid-19, and it's easy to understand how the usual pep in your step might go MIA for a while.
-If you live with others, try to carve out some alone time just for yourself on a regular basis. This might not always be possible (especially with if you have children at home), but even just a few minutes at night, for example, in which you give yourself some alone time can do wonders for one's morale and energy levels.
-Accept that some days are going to be a heck of a lot easier to navigate and bear than others. This is the nature of life itself, but it can even more apparent when you're inside your home 24/7 for days, weeks or months on end. Delight in the positive days, be kind and patient with yourself (and others in your house) during the tougher ones, and remember that each morning brings with it the potential for a better day ahead.
-Communicate your needs effectively within your household and ensure that others have their voices heard, valued and respected as well.
-Stay in contact with those who matter to you – especially the elderly and those are may already be isolated in whatever capacity. Let them know that they're on your mind, that (if applicable) you love them, and that you're looking forward to seeing them (again, if applicable) when the pandemic is over.
-Put the social in "social networking" to good use, but don't live on the internet 24/7. When you do engage with social media, consider focusing on using it actively (posting, commenting, messaging, etc) instead of just scrolling and clicking aimlessly until your fingers hurt.
-Consider unfollowing or unsubscribing from any accounts that currently add to your stress, negative thought load, sense of wellbeing or happiness. And, in turn, look for new-to-you positive accounts – be it ones with adorable animal pictures, helpful self-care advice, others who share your own interest or people/accounts who inspire you – to follow
-Lean into your spiritual or religious path, if applicable, and utilize your beliefs as a highly meaningful way to help you experience and cope with both social isolation and the broader global picture of the coronavirus pandemic.
-Don't just focus on yourself. Find ways to brighten other peoples' days. If you're in isolation at home, this can become trickier, but it's not impossible. Could you make something now (a card, blanket, baby booties, meal that you freeze, garden markers – you name it!) that you can tuck away and give once the pandemic is over?
What about sending a lovely "thinking of you" email out of the blue to someone you care about, giving sincere compliments to others online, or asking those you live with what would make their lives easier to navigate at present?
-Ask others how they're coping. Listen, use supportive wording in your phrasing, focus on proactive and positive discussions, when possible, but by the same token, don't hold back if you need to vent. These are complex, uncertain and very stressful times and I think it's safe to say that most of us could use a good venting session right about now!
-Remember that we are each going through something that is new, frightening, uncertain, stressful, and potentially life threating right now.
-Be creative! The acts of making and creating can be incredibly beneficial to our psyches and happiness levels, while helping to pass the time, and potentially deepening our skillsets in the process.
You don't have to give Michelangelo, Beethoven or Dickens a run for their money though. Just have fun, go easy on yourself, remember that creativity is a never-ending learning experience, and that as Bob Ross famously said regarding painting, "we don't make mistakes, just happy little accidents".
-Embrace the positive aspects of being indoors, (potentially) experiencing solitude, and having some potentially much needed time to recharge and slow down for a while.
-Laugh and smile as often as possible. Watch or read things that make you grin or giggle, delight in the silly antics of your pet, look for reasons to smile from your heart, and don't go too long between enjoying the moment right here and now.
-Consider starting a gratitude jar or a blessing jar in which you keep track of some of the things that you are thankful for or which you feel blessed to experience.
-Take photos and/or videos. Granted, a good many of us do this already on a regular basis thanks to digital cameras and phones with camera technology built right into them, but why not use your time of being housebound to go take a slew of snaps just for the fun of it. No pressure, no worries about if posted images will get a zillion likes, just a photographic (or videographic) documentation of what your life, home, and daily reality looks like at this moment in time.
-Find or turn to existing sources in your life help you to feel grounded, centred and relaxed. This could be anything from playing with your pet to meditating, listening to ASMR to performing methodical tasks around the house, doing a jigsaw puzzle to writing in a journal.
-Make a point of thinking about and discussing good things that happen to you or things that spark happy, positive thoughts and feelings. Now, more than ever, the positives that we experience deserve to be noted and celebrated.
-Remind yourself that today is not forever. If it helps, write or print out this message and place somewhere that you'll see it on a regular basis.
-Think ahead, but don't live entirely for the future. A coronavirus-free future can't come fast enough, but it's important that as we hope for a speedy end to the pandemic and far brighter days ahead, we don't lose sight of the value, worth, importance and blessing of the days that we're currently living. They might not be ideal, but they are a part of our lives that we will never get back and which deserve to be utilized and appreciated by virtue of the fact that we're alive to experience them.
-Immediately seek help if you are experiencing extreme mental health challenges, considering suicide, or otherwise unable to cope on a psychological level with your life at present.
In the US, the National Suicide Prevention Lifeline's phone number is 1-800-273-8255
In Canada, Crisis Service Canada's phone number is 1-833-465-4566
In the UK, The Samaritan's phone number is 116 123
Many other countries have similar suicide and crisis hotlines, which a quick Google search for such should bring up for your own respective country.
Mental health is immeasurably important. The impact of the current global pandemic is something that is impacting each of us and our minds in countless ways. Again (especially as someone who is no stranger to mental health challenges themselves), I cannot stress how vitally important it is that you reach out to someone if you need help.
-Embrace a less is more mindset: Many of us are dealing with a multitude of different "lesses" right now, from the amount of income we're bringing into the numbers of times we're leaving the house. These can be truly difficult and require time, strategies, and possibly external assistance in order to cope with. A lot of us can, when all is said and done, get by and make do with less in some areas of our lives.
Isolated though we may be, we're all in this together
It's safe to say that our planet is at war right now. The enemy doesn't have military-grade artillery, wear a uniform, or fly fighter jets overhead. No, it is invisible to the naked eye, stealthy as the day is long, and continuing to spread around the globe at truly alarming and deadly rates.
By far one of the best weapons of defence that we have against this enemy is self-isolation coupled with physical distancing, if we must leave our homes.
Corvid-19 is not a small matter. It is not just a "bad flu" or something that you can't possibly catch for whatever reason. Barring if a small percentage of the population has a natural immunity already to this highly infectious disease (we do not yet have proof to support this possibility), the coronavirus can potentially strike any of us regardless of age, state of health, or where we live in the world.
This is a global crisis of immense proportion and extreme seriousness. It is a time for us to collectively pull together in every way that we possibly can.
Social distancing and working to flatten the curve in terms of the increase and spread of Corvid-19 depends hugely on what we do as a collective whole to minimize our social interactions with others right now.
While it is not a guarantee that social isolation will prevent you from getting the Coronavirus, it may help greatly on that front, while also decreasing your ability to pass along the virus to others (including the most vulnerable members of our society, such as the elderly and immunocompromised) if you are presently infected with it.
If things are feeling especially tough on the social isolation front, tap into the altruistic aspect of what you're doing. Think about that fact that your actions are not just potentially helping you and those that you may share a home with, but that you are genuinely contributing to the health and wellbeing of society as a collective whole.
Remember this time and use it to help you in the future
Life is rough for many people right and stands to get even tougher the longer this pandemic continues. No one knows when the Corvid-19 pandemic will end – nor if we will experience multiple waves of in the months or years ahead (much like with the Spanish Flu of 1918 – 1919).
In theory, it will end at some point. The world as we know it that emerges from the impact of this global catastrophe will not be the same – nor will you. Both have already changed and been shaped by Corvid-19, whether you yourself contact the virus or not.
There is an incredible amount that we can learn as a society and as individuals alike from this experience. Some of these points are already apparent, others will surface as time goes on, and some may be lessons waiting to be unearthed by future generations.
Our actions, including social isolation today, genuinely help to ensure that there will be a planet and a human population to create those very generations.
Hopefully, we will not experience another worldwide pandemic like Corvid-19 again for a very long time, but the reality is that another pandemic could strike anywhere, anytime. The more prepared and able to deal with it we are straight out of the gate, the fewer lives will be lost.
When the time comes in which it is safe to cease being socially isolated due to the coronavirus, take what you've learned during this experience about yourself and about humanity with you into the future.
Chances are, the going will get tough for you at other points in your life. Look back on this experience and tap into the tactics that helped you to get through social isolation to deal with whatever you're facing then.
Those of us who are fortunate to survive this pandemic are going to need to keep pulling together, keep supporting, and keep helping one another in its aftermath.
In doing so, I urge you to remember and think about those around the globe for whom involuntary isolation is a very real part of their daily existence. The end of the pandemic will not change this facet of life for those who are in this position.
We will still experience social isolation, still have long periods of being unable to leave the house, and will be facing the same types of challenges that you are, on top of the around-the-clock battles involved with serious health issues.
Relatively briefly you experienced, in certain respects, what our lives are like day in and day out. I hope that in doing so, you will keep us in mind, show all the more compassion and understanding to those who are unable to leave their homes due to their health, and think of us the next time you step out of your house simply because you want to do so.
This is an extraordinary gift and one that, as the world is collectively experiencing and coming to understand, can vanish in the blink of an eye.
Let us hope with all our might that it never does again, but accept that if and when it does, we can meet those challenges – just like the present ones that the coronavirus is presenting us with – head-on and with steadfast determination.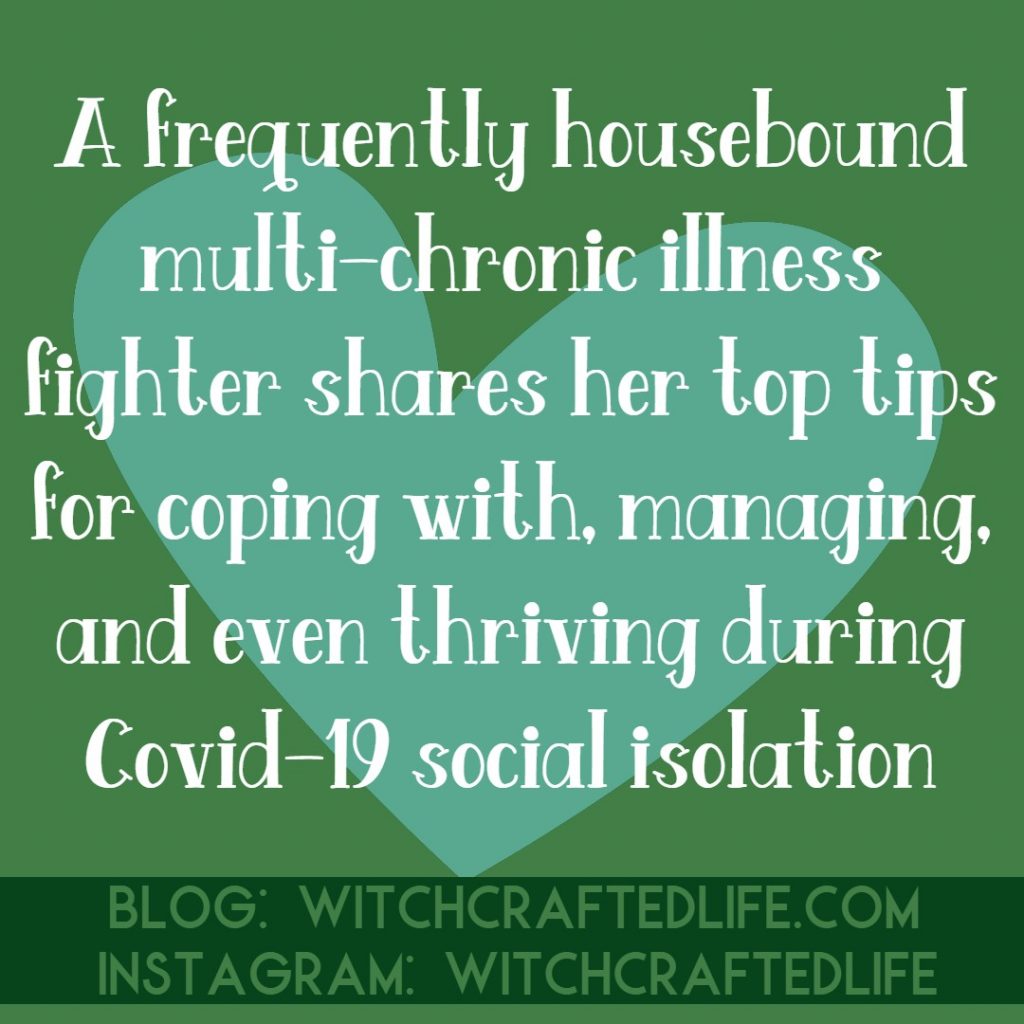 If you found this post helpful or beneficial, I encourage you to please share it on social media so that the advice it houses can reach as many people as possible while so many of us around the world experiencing social isolation. This has nothing to do with comments, likes, or blog traffic numbers. I genuinely want to assist as many folks around I possibly can right now (from the within the walls of my own home) and sharing this post is the number one way to do just that. Thank you deeply.