As is the case for many people the world over, this month marks a year since my husband and I first began self-isolating.
What a radically different place the planet was when the inaugural edition of this quarterly link love blog post appeared.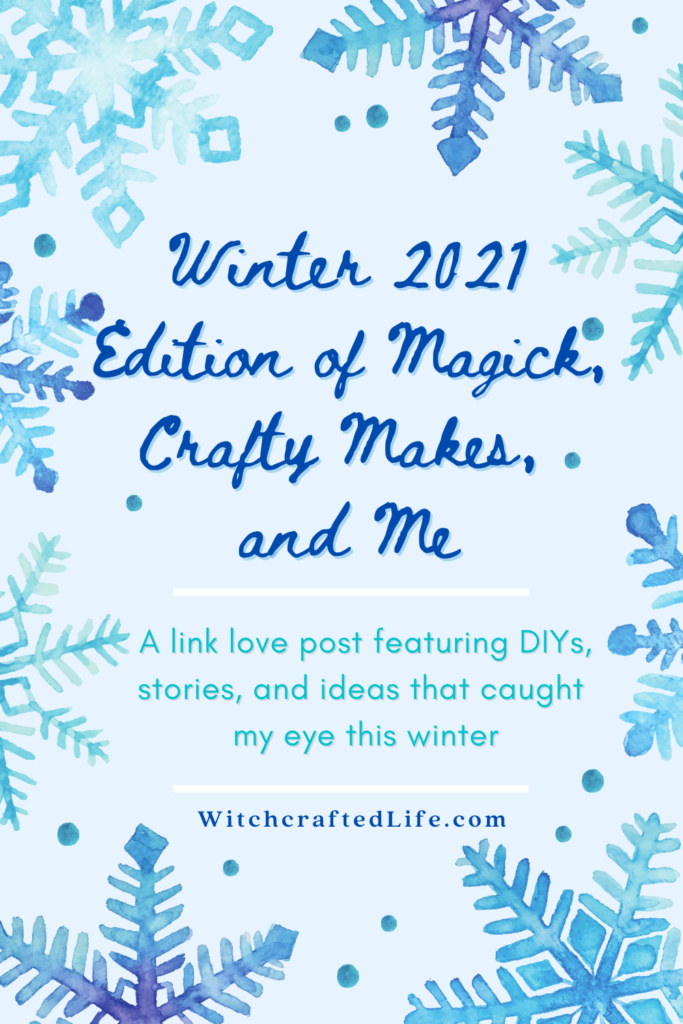 Most of us were already aware that a massive worldwide threat was upon us, but we had little idea just how severe and far reaching the pandemic's impact would be. Just as we were only starting to get an inkling of the ways in which it would impact both our own individual lives and society as a collective whole.
One year on, while the vaccine is starting to have a positive impact in terms of seeing a decrease in global case numbers, the pandemic is certainly not over yet and it remains anyone's guess as to when that incredible day will come.
Of course, even when it does, the trauma and lasting impact of the pandemic will still be felt through many facets of society – and in the lives of many, if not most, of us who were able to make it through this immensely challenging time.
Events like this do not happen in a vacuum and do not fade with the sunrise on the first day after they've officially ended.
They are felt and remembered for years, decades, lifetimes, multiple generations.
When the time comes, we will need to collectively band together and support one another with healing, grief and trauma processing, and life rebuilding.
Will everyone pitch in or even acknowledge as much? Sadly, naturally, no.
Yet just as a good many of us have done our best to help out our fellow humans in the past year or so by taking measures such as self-isolating, social distancing, wearing masks, sticking to our bubbles, and so forth, likewise, I tend to think, we will collectively help one another to move ahead in a post-Covid-19 world.
Time of great difficulty are often likened to winter. An apt and understandable comparison, given the inherent harshness of the year's coldest, darkest, and often most unforgiving chapter.
As this presence of this post denotes, the literal season of winter has, in the Northern Hemisphere, drawn to a close once more.
Sure, some areas still have snow and ice, and sporting bare feet or arms this early on might be jumping the gun a tad, but thanks to the Spring Equinox on Saturday, winter is officially over.
This winter was long, both literally and figurative. It began in our area back in mid-October and hasn't entirely given up the ghost yet. When all is said and done, its duration will span somewhere in the realm of half a year.
I'm grateful that generally, speaking I really enjoy winter. It (like autumn) appeals to my introverted soul and is often the season in which I am most productive, my mind feels the sharpest, and I can revel in the serene, even sacred coziness of the snowy months.
Spring is usually very short-lived around these parts. Going from temps well below freezing to ones in the 30s Celsius within a matter of weeks is almost par for the course around our neck of the Western Canadian woods.
As a result, in some respects, I feel like spring is the season I'm least acquainted with. Yet that is not to say, of course, that we don't experience spring (we do) or that I don't know and love this regenerative, beautiful chapter of the year (I definitely do!).
Simply that its brevity is usually a given and that, much as with autumn, we must strive as best we can to celebrate, honour, and delight in these mild, life renewing days for the brief span that they are upon us. 🌞
Right here and now, let's keep on celebrating spring's rebirth while we also take a gander at some of the witchy, crafting, and otherwise interesting/inspiring links from around the web that caught my eye over the course of this latest winter.
Magick, Witchcraft, Paganism, and Spirituality
–Black Pagan Community Leaders: A wonderful post that highlights some of today's most engaging, informative, and inspiring Black Pagan voices.
–Dice Magic: Using Dice for Spellcraft and Divination: By far one of the most common elements of countless games the world over, the humble dice can also be used in a magickal/spiritual context as well. 😃
If you're keen to weave working, or divining (astragalomancy), with dice into your practice, be sure to check out Sidney Eileen's detailed and highly engaging recent post on the subject.
–Eight Ways to Stay Witchy (and Sane) When Sick With Covid-19: While I hope to the stars above that none of you will need to avail of the advice detailed in this personal account of one magickal soul's recent battle with Covid-19, if you do experience the virus as well, you may find this page to be of both comfort and help.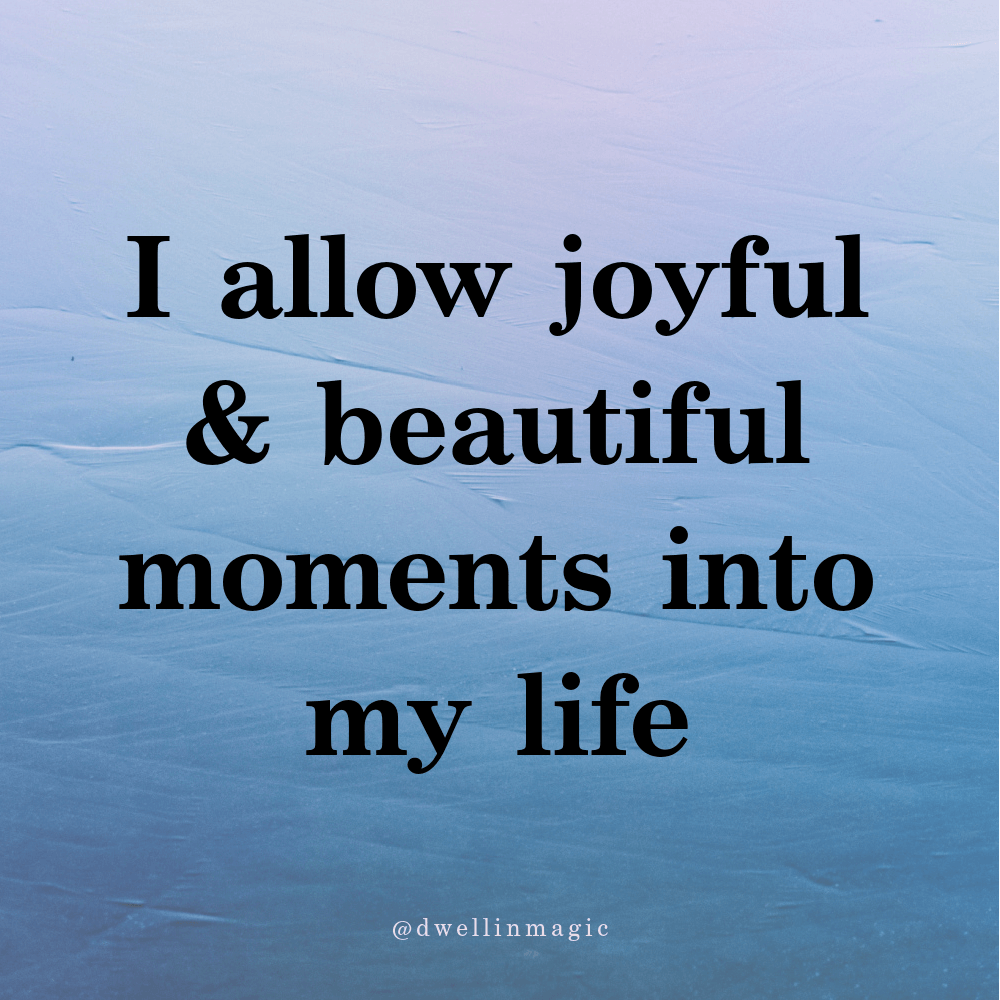 –40 Self Love Affirmations That Feel Like a Deep Breath: This supportive, beautiful list is a must-read for everyone and anyone who engages in the vital act of self-love (which, ideally, should be all of us!)
–How to Make a Floral Wreath for Ostara: The YouTube channel Magical Crafting is one of my all-time favourites on this platform. Not only are the creator's projects witchy/Pagan, beautiful, and easy to follow along with if you want to replicate them yourself, but her soothing voice and skillfully presented videos make this channel a true must-watch in my books.
While Ostara is now underway, this wreath project might be one to bookmark for next year's Spring Equinox or you may wish to make it now and enjoy it straight on until summer, connecting with the revitalizing energy and beauty of Ostara all season long.
–Walking the Path of Infertility and 5 Spiritual Tools to Help: Infertility is something that impacts millions around the world and as such is, of course, far from unknown amongst Pagans and witches.
Yet despite the prevalence of infertility coupled with the heartbreak, stress, challenges, and, sometimes, miracles that transpire daily for many souls, this topic is discussed surprisingly little in our community.
All the more reason then why this supportive post is a much-needed and welcome spiritually focused look a subject and experience that touches untold numbers of lives (my own included).
–Witch, You Vex Me: Jason Mankey injects his telltale wit and insight into this look at various elements of the modern Pagan/witchy world that routinely cause him to sharply raise an eyebrow – and, I would venture to say, likely let out an exasperated sigh every now and then, too.
Card Making, Scrapbooking, Paper Crafting, and Other Crafts
–DIY Crescent Moon Ring (Holder) Dish: Elegant, easy to make, and super handy to boot, this lovely DIY ring holder is so pretty, you might want to make a second one to use simply as home décor.
–DIY Dollar Store Beehives: Like many of us, I'm a creative soul on a tight budget. I mean really, really, you-might-not-actually-belief-me-if-I-told-you-just-how-tight budget. 😄
Which is all the more reason then why I adore dollar store craft projects. It is incredible + inspiring what some folks can dream up with inexpensive items and a serious dose of imagination.
One of the most charming dollar store DIYs to cross my path lately is this cuter-than-cute dollar store beehive project.
It would be perfect as part of your seasonal décor, left out all year, included on an altar, used as a centrepiece, or to give as a bee-utiful gift.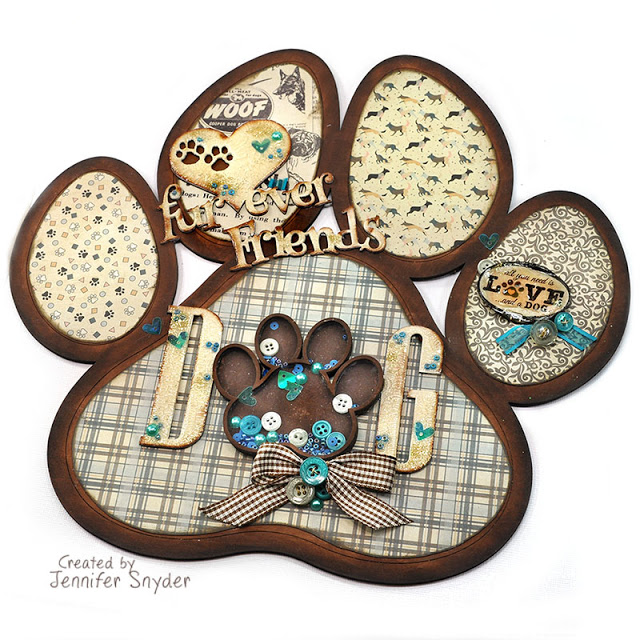 –Furever Friends Home Décor Shaker Project: My lovely friend – and uber-talented crafter – Jennifer Snyder recently posted a tutorial for this pawsatively adorable pet themed home décor shaker project which is just too sweet and inspiring not share here.
–How to Make Your Own DIY Twisted Candles: Get the lux, cooler-than-cool look of twisted candles sans the often steep ticket price of store-bought versions with this helpful how-to post from Genevieve at Blue Augustine.
–How to Sew Mesh Produce Bags: A welcome alternative to the sea of plastic bags that call many produce departments home, these lightweight DIY mesh bags are an awesome way to reduce waste and carry your fresh fruit and veggies home in something that you can reuse time and time again.
–Layout Featuring Paper Pleating Tutorial: Over on the Graphic 45 blog, this elegantly pretty project recently caught my eye.
I adore pleating, but haven't seen it used on scrapbook pages all that often in recent years (back in the late 90s/early 2000s it was a bit more common, including on some of Anna Griffin's projects).
I'm all in favour of changing that and hope this lovely pleated page will inspire you to incorporate more of this classic folding (or scoring) technique into some of your papercrafting makes as well.
–Make a DIY Witch Hat in Any Size: Costume, home décor, sacred space adornment, Halloween decoration, or legit daily headwear, if so inclined. There is no shortage of uses for, and reasons to wear, a witch hat!
This helpful sewing tutorial guides you through how to make an iconic pointed witch's hat with relatively few supplies and tools, and which is not so advanced to beyond the skills of many beginner level sewers.
What's Shaking in My Life and On My Radar
Much as the stirrings of spring are busily getting underway, so too am I beginning the behind-the-scenes work on creating my recently announced ASMR YouTube channel.
It is my aim, all things willing, to have my first ASMR content up at some point this spring. With each step I take that brings this important dream of mine closer to reality, the more my heart sings with joy.
As for the season that just was, however, in many respects, things were (in relation to the current state of the world) life as usual.
We had a lengthy, snowy winter, which saw its coldest snap in February, care of an arctic front that stuck around for over two weeks.
March arrived gently, but eagerly at the same time. A mix of ongoing winter weather interspersed with milder temperatures and some of the first rain we'd seen since last fall. 🌧️
Each holiday – be it national or Pagan – that came and went with the winter weeks was spent at home. Low-key, meaningful occurrences steeped in tradition, hope, and happiness.
I am grateful for the presence of Ostara this week. It is such a sweet, happy, beautiful sabbat. (If you haven't done so already, be sure to check out my recent post: 35 Wonderful Ostara Crafts, DIY Projects, and Decor Ideas for the Spring Equinox.)
Then, next up on the Wheel of the Year, we will embrace the warmth, passion, and ancient soul of Beltane as May begins, before winding our way to Litha (the Summer Solstice) about seven weeks beyond that point.
I'm really looking forward to embracing spring, continuing to prepare for the launch of my ASMR channel, working to grow my recently launched #MakeHalloween365 crafting community hashtag, and sharing lots of fun, inspiring new content here with all of you throughout the next three months.
For the moment though, let's take a gander at a few things that caught my eye online during the toque-and-mitts season that just was.
–DIY Infused Vinegar Fabric Softener: I have extremely sensitive skin and have long needed to avoid most commercially prepared laundry products. Thankfully, there are a couple of store-bought detergents that my skin can presently handle. However, for things like dryer sheets or fabric softener, homemade versions using natural, chemical-free ingredients are usually my go-to choice.
This lovely, super easy DIY vinegar fabric softener calls for vinegar and the scent inclusion ingredient(s) of your choosing, and is a far sight kinder to one's skin and pocketbook alike than most mass produced options on the market.
–15 Things You Could Do Instead of Comparing Yourself to Others: The pitfalls, stresses, and anxieties of comparing oneself to others are hard to avoid. And, for many of us, have become all the more so since the meteoric rise of social media.
I am not immune to falling under the potentially negative siren's call of comparison myself. In fact, I was doing so more than my usual amount (in recent years) as 2021 got underway, which made the timing of this post crossing my path especially welcome.
I hope that it will help you as well if you've also been sizing yourself up against others a bit too much lately or have a tendency to do so in general.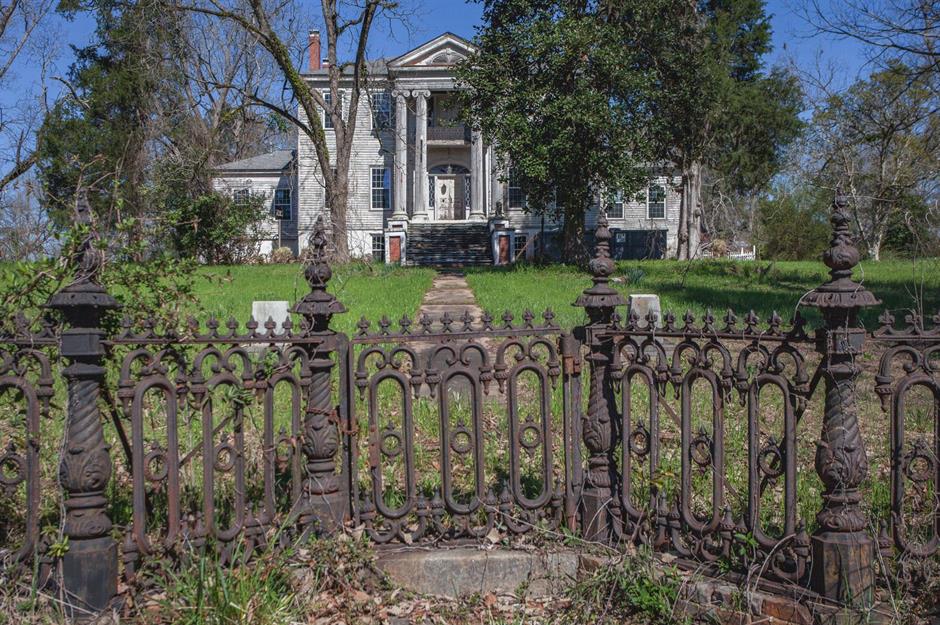 –Historic (US) Mansions Left to Wrack and Ruin: In the Fall 2020 edition of this post series, I shared about an extraordinary historical American home that had sat largely untouched for decades and was delighted to see by your comments that I was far from alone in being utterly captivated by this story.
While most are not quite the (relatively) intact time capsules that particular home is, the large, beautiful houses highlighted in this post are instantly captivating as well and sure to appeal to many of my fellow fans of abandoned properties.
–Listen to Forests Around the World: This tranquil website allows you to listen to uploaded recordings that were made in various forests around the globe at the click of a mouse.
Whether you do so for relaxation, fun, or just sheer curiosity, if you're anything like me, you may find yourself instantly hooked on this creative way to connect with parts of the planet that you might otherwise never hear sounds from.
–Scientists Recreate Voice of 3,000 Year Old Mummy: While in the field of archeological research the act and art of recreating the faces of the deceased has been well established for quite some time now, bringing voices of the past into the 21st century is a rather new undertaking.
Recently, scientists have done just that with an identified mummy who was laid to rest three millennia ago and while we can't know for certain that it's an exact duplication of the deceased actual vocal notes, the concept behind this emerging field is one that may develop further and someday be common practise.
–The C. 1910 Photographs of Christina Broom: These gripping Edwardian images capture a vivid, earnest sense of the suffragette era they document, as seen quite literally through the lens of a woman of that period. A time that had one foot in the past, and the other striding boldly towards the unstoppable future.
Lean into the natural optimism of spring
It is impossible to know if, in another year's time, the world will still be held tightly in the merciless grips of the Coronavirus pandemic.
Like virtually all of us, I hope with every fibre of my being that this global nightmare will be over by then.
Yet, as the past year has driven home time and time again, we simply to do not know how long or how far-reaching this pandemic may prove to be.
Spring is the season of renewal and rebirth. It has an ingrained lightness and joie de vivre imbued in its DNA.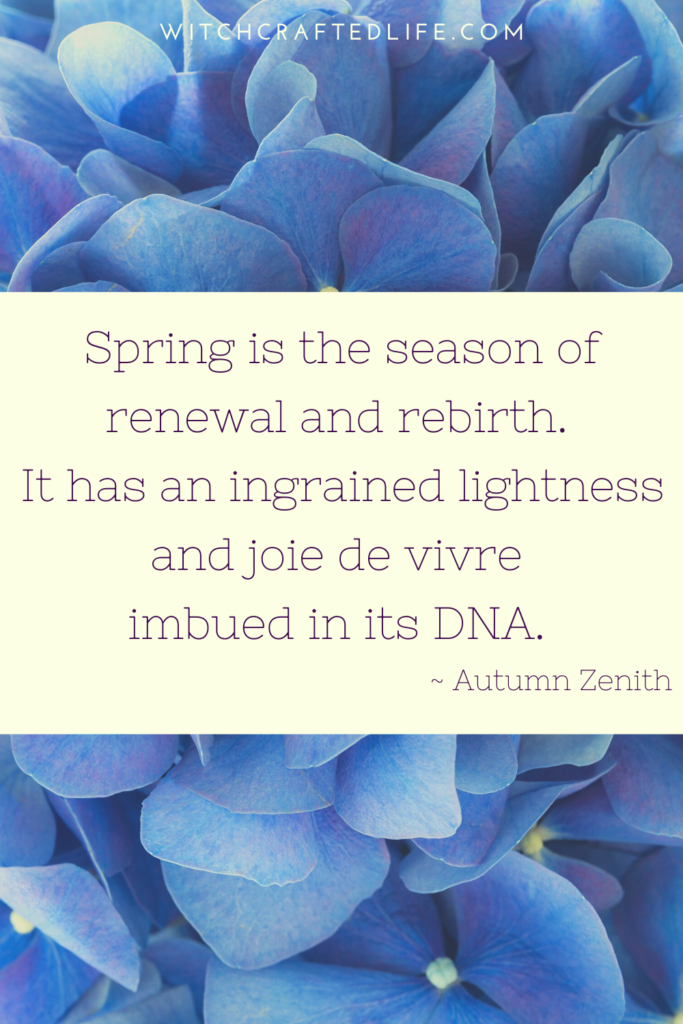 As spring 2021 enters our lives, I am opting to focus on those kinds of positives, instead of worrying unduly on what may or may not lie ahead for the world in another year.
I am deeply mindful of these things, but am choosing not to let the great unknown that is the future rob me of whatever positives I can experience in the present moment (and I wholeheartedly encourage you to do the same).
Much like last year, this spring will be both similar and different from the others throughout my lifetime.
As things sit now, we don't have any travel plans, family birthdays and other special events are likely to be observed sans gathering together, we will continue to limit exposure to the external world, and are certainly not hanging our masks up anytime soon.
Yet, at the same time, there will be a bevy of gorgeous blooms, the earthy, uplifting scents of a world bouncing back to life, and the comforting familiarity of sunshine to delight in throughout the next three months.
Spring is a hopeful time of the year. One that has a powerful, welcome ability to lift our spirits and keep the flames of our own internal hopes – whatever they may be – burning brightly.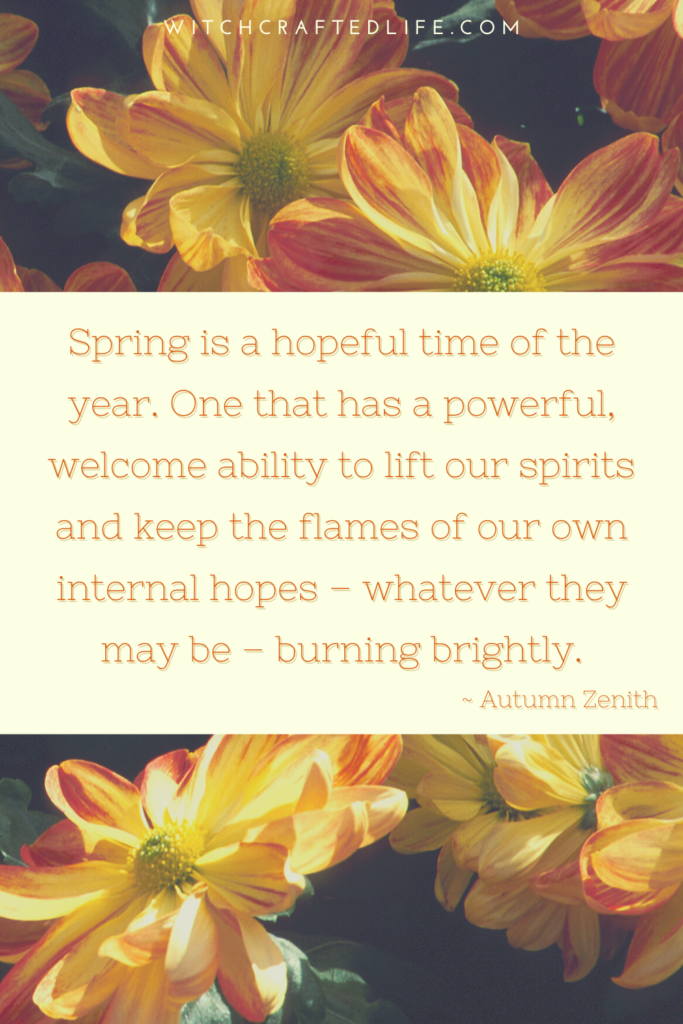 Not, come to think of it, unlike that aforementioned sunshine, which helps to banish winter's chill, grow gardens, and let – sooner or later – those aforementioned bare toes and arms feel the fresh air on our skin again (sans the risk of frostbite!).
Whatever this spring holds in store for us as individuals and as a planet, we will bravely face it head on.
And with a sizable amount of luck, and a great many vaccines given out, maybe, just maybe, come next spring the pandemic will be over. Here's to hoping!!! 🙏
From the bottom of my heart, dear friends, I wish you each a safe, beautiful, sweet, sunny, and tremendously blessed spring. 🌸💗🌸