About a month ago now, I launched an accompanying YouTube channel for Witchcrafted Life.
Many of you have been supportive of this endeavour and I am very grateful to everyone who has cheered me on and engaged with this channel.
However, after a great deal of soul searching, I have decided that I need to follow my heart's deepest desire when it comes to YouTube.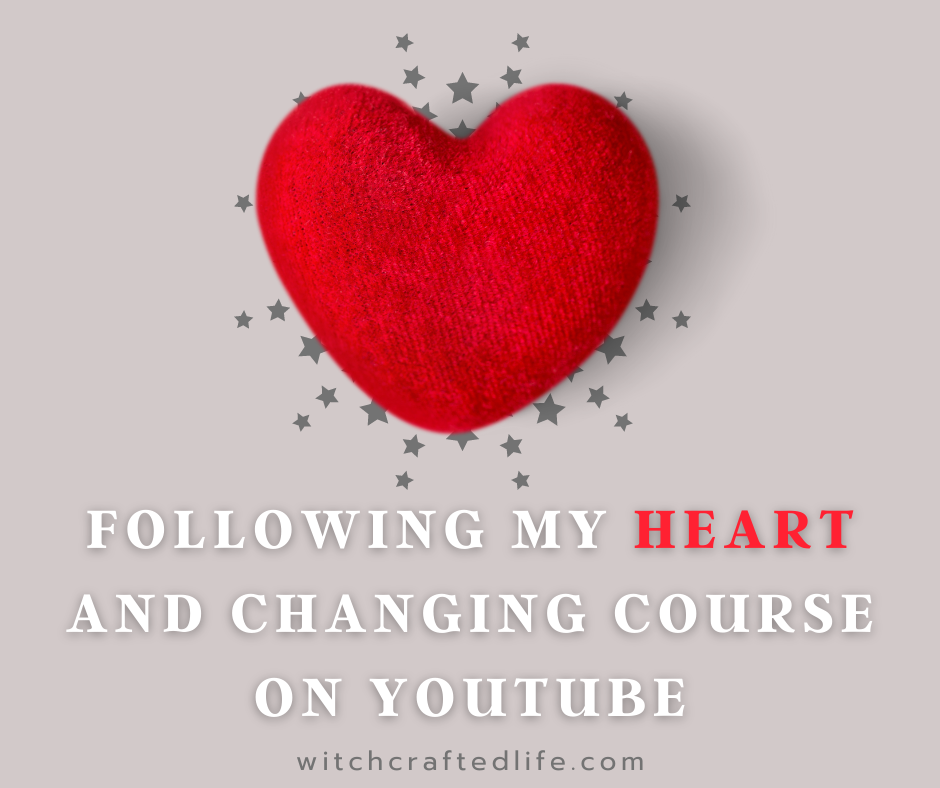 You see, as much as I am enjoying creating the kind of content that I have put on my channel so far, with each passing day, an inner voice keeps growing louder and louder. Reminding me of a dream that I've harboured for multiple years now: The dream of starting my own ASMR YouTube channel.
A brief look at what ASMR means to me
Long before it became the (relatively) mainstream phenomenon that it is today, I started listening to ASMR videos back when the (then quite small) group of individuals who were creating this kind of content was known as the whisper community.

Like many, though not all, people who watch and listen to ASMR, I do at times experience the wonderfully enjoyable sensation known as "tingles" (think, a pleasant sort of chill, fluttery feeling, or lovely ripple sensation running through various parts of your body, not unlike that which many people feel if they have their heads massaged or like you might have gotten if you played the sensory "crack an egg" game with your friends as kids).
However, for me personally, tingles take something of a backseat to the plethora of other benefits that watching ASMR has imparted to my life.
ASMR has been of tremendous aid to me in terms of helping me to cope with and manage the severe, unrelenting chronic pain (and other symptoms) that stem from many of my chronic medical conditions.
It helps me to tackle the painsominia (the inability to fall asleep and/or stay asleep and/or get a restful night's sleep due to chronic pain) that is another part of my daily existence.
ASMR is a godsend for my anxiety, depression, and PTSD. Indeed, very few things have helped with my mental health more than listening to ASMR.
The serenity and speech patterns of many ASMR creators has also helped me to calm down and feel less rushed, less stressed, and even less self-conscious about my own voice and how I speak.
ASMR has helped me to get through some of the most brutal and heartbreaking times that I have experienced in recent years.
From the arson house fire we endured in 2016 to the sudden and wholly unforeseen breakdown of my mom and step-dad's twenty-year-long relationship the following year (my step-dad was like a biological father to me).
It has comforted me – as it has many others the world over – during the pandemic, and is one of the most helpful coping tools I have to help deal with and counterbalance the stresses of daily life in general.
The serenity, relaxation, and familiarity of ASMR are entrenched in my life. At this point in time, it is virtually inconceivable for me to imagine my existence without ASMR.
I watch/listen to ASMR almost every day and often have it playing when I'm working, crafting, engaged in witchy activities, doing household chores, making meals – you name it.
And, as you might imagine, rare is the night that it isn't a bedtime companion as I attempt to drift off to sleep. 😴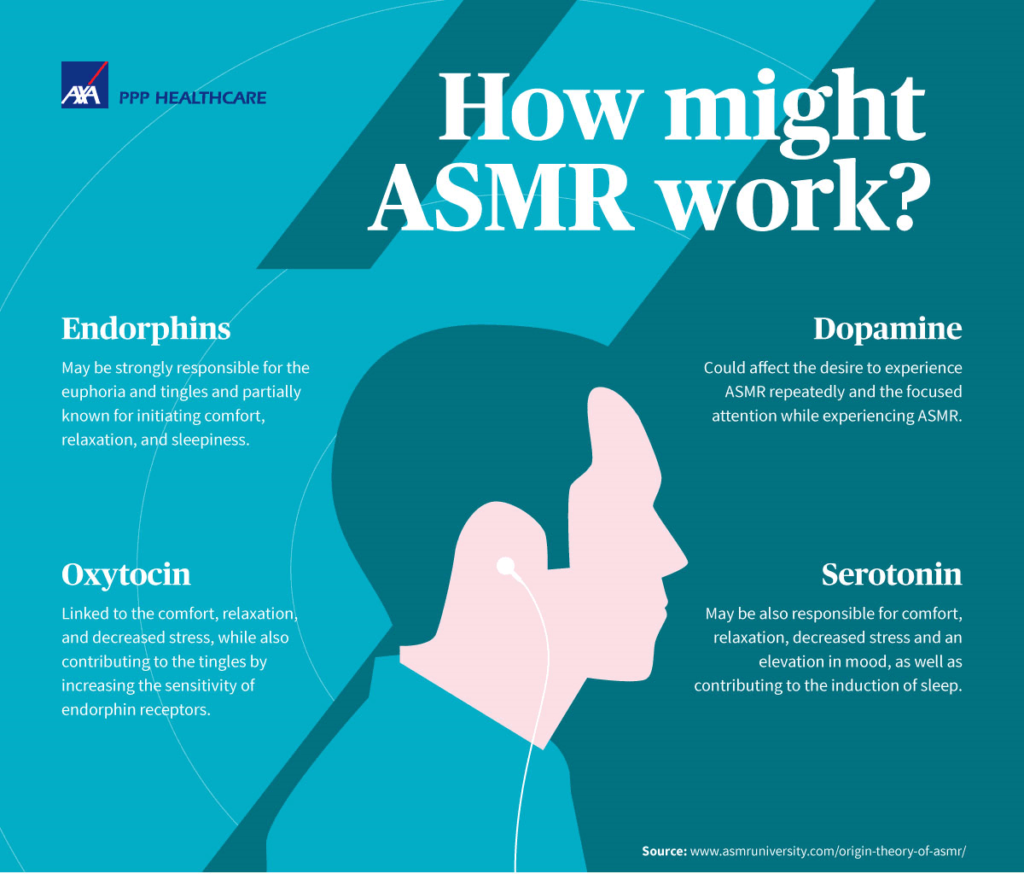 ASMR has benefited and enriched my life in countless ways.
I will be forever grateful to the community of ASMR artists who create the awesome content that they do. It has not only helped me, but millions of others the world over as well.
In the wake of the arson fire, a desire arose in me to begin my own ASMR channel.
Doing so then was not feasible for a myriad of reasons and I readily accepted that, tucking this dream away in my heart for the time being.
Some of those factors still exist and certain ones (including that I'm extremely self-conscious about my crooked, overcrowded teeth, and that there is almost no suitable, large enough space to film ASMR videos in our small house) are still there.
However, what also remains present is this dream.
Aptly, it might have begun a whisper. A certain "hmm, maybe I could do that, too" spark of inspiration. However, it is now a thunderous roar.
Far too many of us house secret dreams for our whole lives. We think about pursing them, bemoan not doing them, and proudly say "I could have done that" in lieu of actually birthing our dreams.
In turn, those dreams die with us, taken to the grave before they got to live outside of our hearts and minds for a single day.
Many things in my life – including having been a multi-chronic illness warrior for the entirety of my adult years – have long driven home the brevity of our time on this planet.
The global pandemic that has ravaged our planet as of late has only stood to further reinforce the importance of letting our dreams shine while there's still time to do so.
As such, after careful deliberation, I have decided that I will be switching courses on YouTube.
Launching my own ASMR channel
It is simply not feasible at present for me to maintain two different YouTube channels of any type, so I will be converting my existing YouTube channel to an ASMR channel in the very near future.
I fully understand that most, if not all, of those who have subscribed to my channel as it sits now may unsubscribe as a result of this switch.
That's okay. You signed on expecting one thing, and now are going to be receiving something else that's quite different. I get it.
However, if you enjoy ASMR or simply want to support me and the content I create online, I would love and be hugely grateful to you for continuing to follow my channel.
I do not have a firm (re)launch date in place for my YT channel, but am aiming to get my first ASMR videos up as soon as possible in the next few weeks.
Like many ASMR channels, I plan to deliver a wide range of videos, including some roleplays, lots of trigger sounds, and so forth.
I will be announcing my channel's name and (further) channel details once it has gone live. But, I can tell you now in advance that it will include some videos pertaining to witchy topics.
Just as, most likely, there will be some ASMR videos there relating to paper crafting as well (so many paper crafting supplies create awesomely tingly sounds! 🥰).
As such, it stands to reason that some of the same general topics and types of content I might have put up on a channel for WCL will appear on my ASMR chanel as well.
Starting a YT channel last month only drove home all the more how vital a dream being an ASMR artist is to me and how much this is something I need to at least try.
I have no way of knowing if my ASMR channel will find success, but I know that I must, absolutely MUST give it a fighting chance.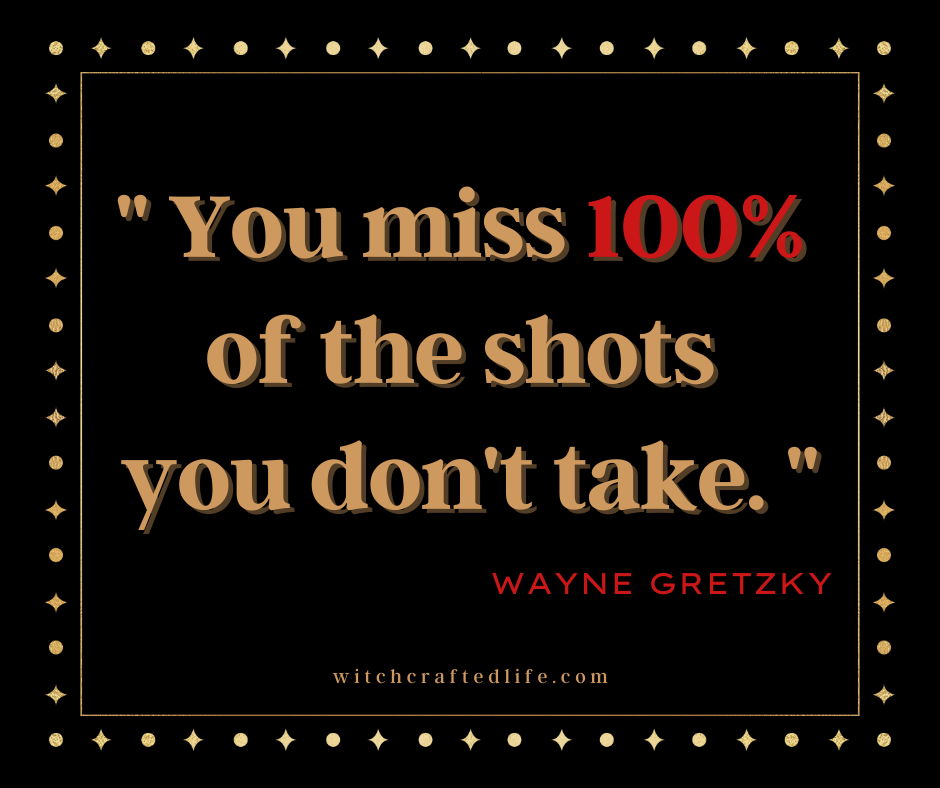 To quote a fellow Canadian and one of the greatest hockey players of all-time, Wayne Gretzky, "You miss 100% of the shots you don't take".
Following my heart and intuition here feels right. I know that the time has come to give this dream a shot, to let it run free in the world.
ASMR has helped me and enriched my life more than I could ever measure. It is my unwavering hope and desire that by creating ASMR content myself, I will be able to help, support, and comfort others in turn.
I also hope that you will join me as I embark on this exciting new adventure of gently spoken videos and a dream that simply would not be silenced. 🎙️❤️💻
PS: In case you are wondering, things will be "life as usual" on the blogging and Instagram front. With fresh, informative, enjoyable content continuing to appear on both at my usual posting pace.