Winter began here especially early this time around, with the first snow drifting from the chilly heavens in mid-October.
Though not all traces of winter have yet to abate from our area, there are subtle stirrings that let us know spring is on its way once again.
The first day of spring in the Northern Hemisphere begins on March 20th this year and will conclude three months later, on June 20th.
In some parts of the world, spring is already out in full force, in others, it is a cinch to still build snowmen, and plenty of others fall somewhere in between.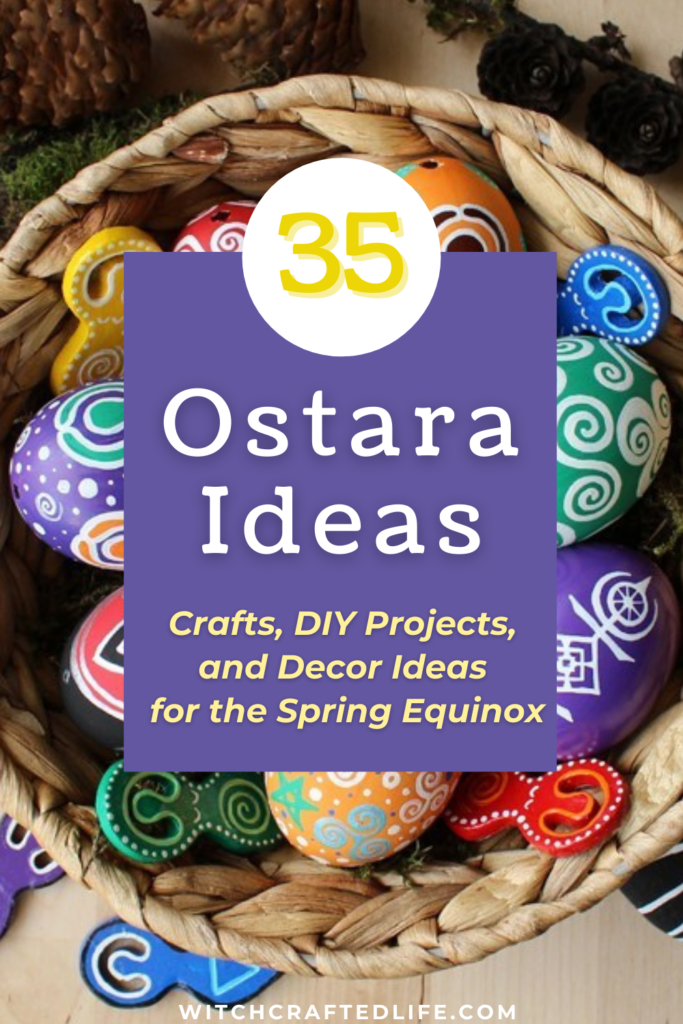 The Spring Equinox brings winter to an end, on paper at least, and coincides for many witches, Wiccans, and Pagans with the sacred sabbat of Ostara.
As with each of the sabbats, however, one may choose to observe it on a different date, if so desired. The general date range to celebrate Ostara spans mid-March to mid-April.
The second sabbat of the calendar year, Ostara is a joyous celebration of renewal, revitalization, fertility, motherhood, rebirth (which is often symbolized via eggs, seeds, blossoms and buds), growth, greenery, merriment, hope, possibility, and balance – amongst other meaningful things.
Just as with its annual counterpoint, the Fall Equinox (Mabon), the Spring Equinox (which is also known as the Vernal Equinox) is about evenness and balance, with the hours of day and light being quite similar in length.
For a few brief months, light triumphs over darkness as we embrace the soft, beautiful days of springtime. Come the Summer Solstice (Litha), we will gradually begin to lose daylight straight on until the Winter Solstice (Yule).
Right here and now though, happily, we have a long way to go until we're immersed in the heart of winter once again.
To my mind – and I would venture to guess those of many others – Ostara is an upbeat, jovial sabbat.
It celebrates sunshine and flowers, springtime rain showers, the beginning of the harvest season, the birth of many types of animals, growth, and survival.
If we are fortunate to experience a new Spring Equinox, it means that we made it through another long winter and can now look ahead to the blessings and beauty inherent to the warmer months.
If you would like to learn more about the history and meanings associated with Ostara, as well as some wonderful ways to honour the Spring Equinox, check out my post on Ten Free and Low-Cost Ways to Celebrate Ostara.
Time for some Spring Equinox and Ostara crafting
This past winter, I shared 50 Awesome DIY Yule Decorations and Craft Ideas You Make for The Winter Solstice.
I received a lot of positive feedback on this post, as well as some requests for similar entries that focused on the other solstices and equinoxes.
With Ostara upon us again, I'm delighted to take this opportunity to do just that with these 🌸 35 Wonderful Ostara Crafts, DIY Projects, and Décor Ideas for The Spring Equinox 🌸.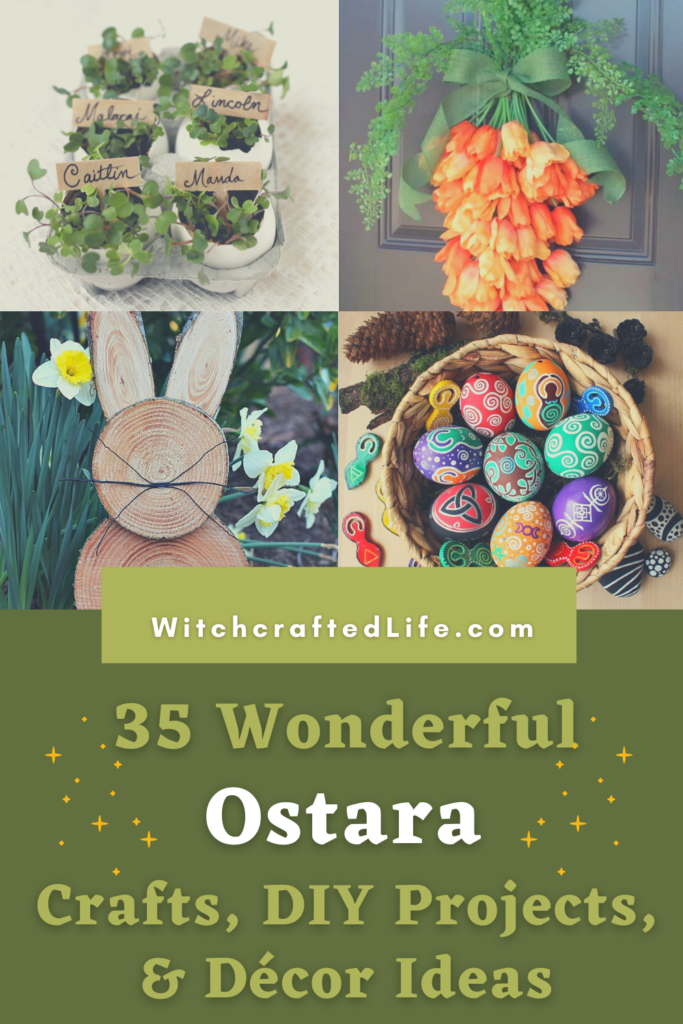 Much as with the Yule entries, some of these projects are of a distinctly witchy/Pagan nature, and others are broader and more apt to appeal to those whose spiritual journeys are not witchery or Paganism-based.
Naturally, a good many of these Spring Equinox craft ideas work splendidly for Easter (which falls on April 4th this year) as well.
The seasons are a part of each of our lives and irrespective of our faith/beliefs, there is something so lovely, meaningful, and important about acknowledging and honouring each chapter of the year as it returns once more to our days.
By imbuing a part of ourselves into the crafts and other projects – from baking to incense making, dressing candles to performing spellwork – that we create as the Wheel of The Year turns, we are deepening our personal connection with the seasons and generating positive energy in the process.
What kinds of crafts for Ostara?
Being, as each of the sabbats is, a time rooted in nature and the cycles of life, growth, and death inherent to each year, Ostara celebrates and honours the outside world.
And it is from such that we derive many of the symbols, images, associations and correspondences of Ostara.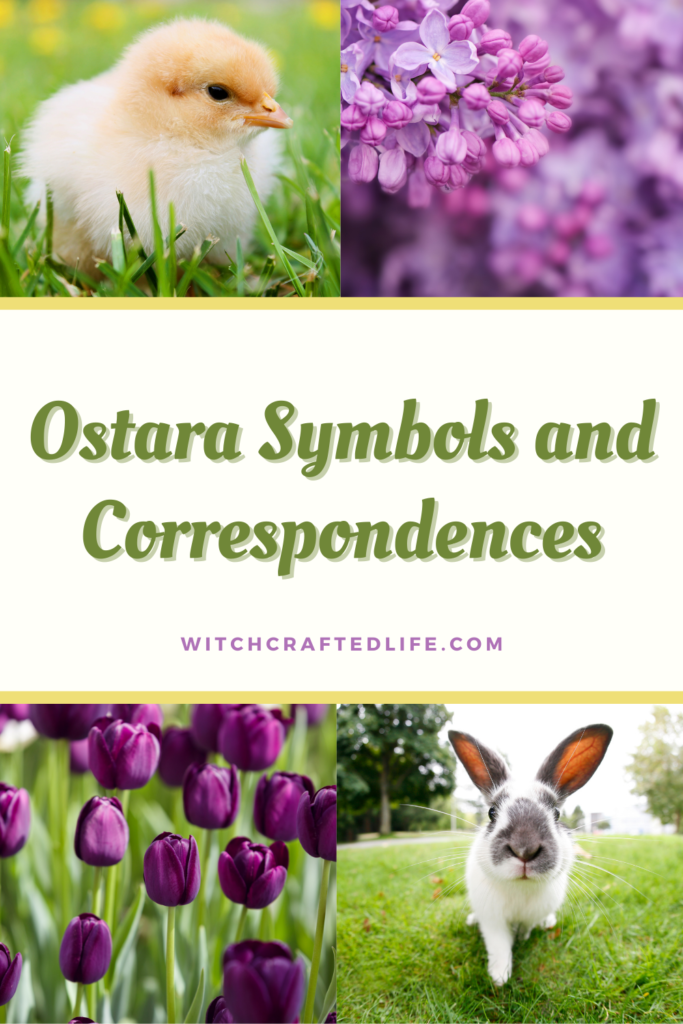 When crafting or decorating (be it your house, altar, backyard, or anywhere else you desire) for Ostara, look to the natural world around you.
Flowers, grass, eggs and chicks, early springtime fruits and vegetables (strawberries, carrots, asparagus, new potatoes, etc), farm animals, and the sun are just some of the natural elements that we can weave into our Ostara craft projects and springtime décor.
Many, though certainly not all, Ostara and Spring Equinox crafts include eggs in some capacity, be it the real deal or representations of eggs in one form or another.
Animals such as rabbits and hares (sacred to the goddess Eostre from whom the sabbat of Ostara gets its name), lambs, goats, calves, chicks and chickens, snakes, caterpillars and butterflies, ladybugs, earthworms, goldfish, starfish, dolphins, and a wide range of birds such as robins, chickadees, and hummingbirds are all linked to spring's return and the coming months of sweet, life regenerating sunshine.
In terms of mythical and otherworldly beings, dragons, unicorns, pegasuses, faeries, and merpeople (mermaids and mermen) are amongst those who are connected to Ostara.
Most elements of planting and gardening are natural fits for Ostara as well, including seeds, gardening tools, potted plants, blossoms, flowers, grass, and gardening tools.
Scores of flowers are a natural fit for Ostara crafts and decorations, with snowdrops, tulips, daffodils, crocuses, nasturtiums, lilies, vervain, carnations, lilacs, jonquil, pussy willows, clover, violets, daisies, honeysuck, dogwood, and lotus flowers being some especially apt choices.
And likewise, on the herbal front, there are tons of different herbs associated with Ostara. Some of the stars in this field include thyme, lovage, mint, tarragon, dill, lemon balm, parsley, rosemary, tansy, lavender, and marjoram.
Elements of spring cleaning are also at home in one's Ostara DIY projects and home décor.
For example, you could make or incorporate brooms (why not make some fun little DIY brooms like those featured in my YouTube video 5 Ways to Make Mini Brooms), air dried linens, mending and sewing materials, incense, and cleansing sprays and herbs.
In terms of colours, Ostara's palette can run the gamut from soft, subdued earth tones like those seen in the landscape as winter melds into spring to bright, punchy sunshine filled colours.
Pastels and flower tones are especially well suited to Ostara, and the colours you normally associate with Easter are just as at home for the Spring Equinox itself.
When crafting for Ostara or the Vernal Equinox, the sky is the limit. You can celebrate fertility and rebirth, sunshine and flowers, bunnies and carrots – whatever your heart desires.
The following selection of 35 different Ostara crafts and spring décor ideas are here to both provide you with plenty of great DIY projects that you can make yourself, and to serve as a springboard for your own creativity on the seasonal crafting front.
35 Wonderful Ostara Crafts, DIY Projects, and Décor Ideas for The Spring Equinox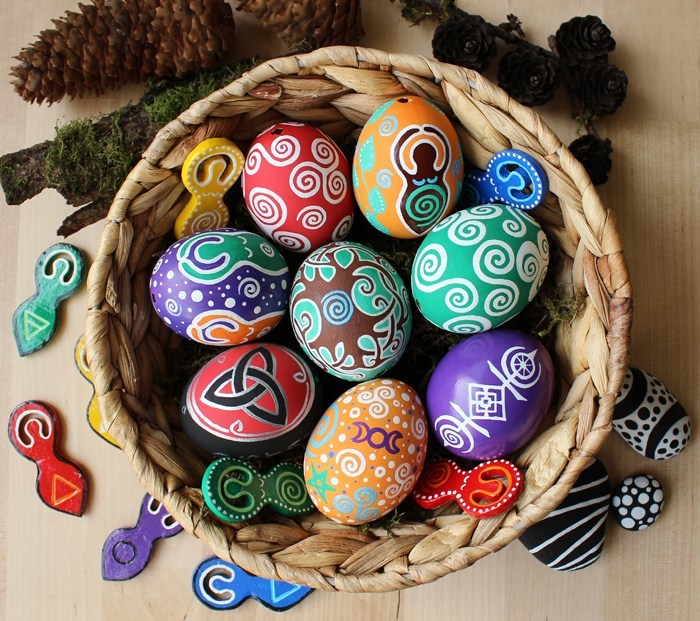 1. DIY Pagan Symbol Ostara Eggs: Celebrate your Pagan and/or witchy spiritual path this Ostara by creating your own set of hand-painted, immensely lovely Pagan symbol eggs.

You can do so on (hollowed out) real eggs, paper eggs, wooden eggs, paper mâché eggs, or (some types) of plastic eggs, and once your set of Pagan symbol eggs are dried, you will have a gorgeous treasure that can be utilized year after year.
In addition to symbols such as those shown in this lovely tutorial, you could paint things such as runes, astrological symbols, and sigils on Ostara or Easter eggs as well.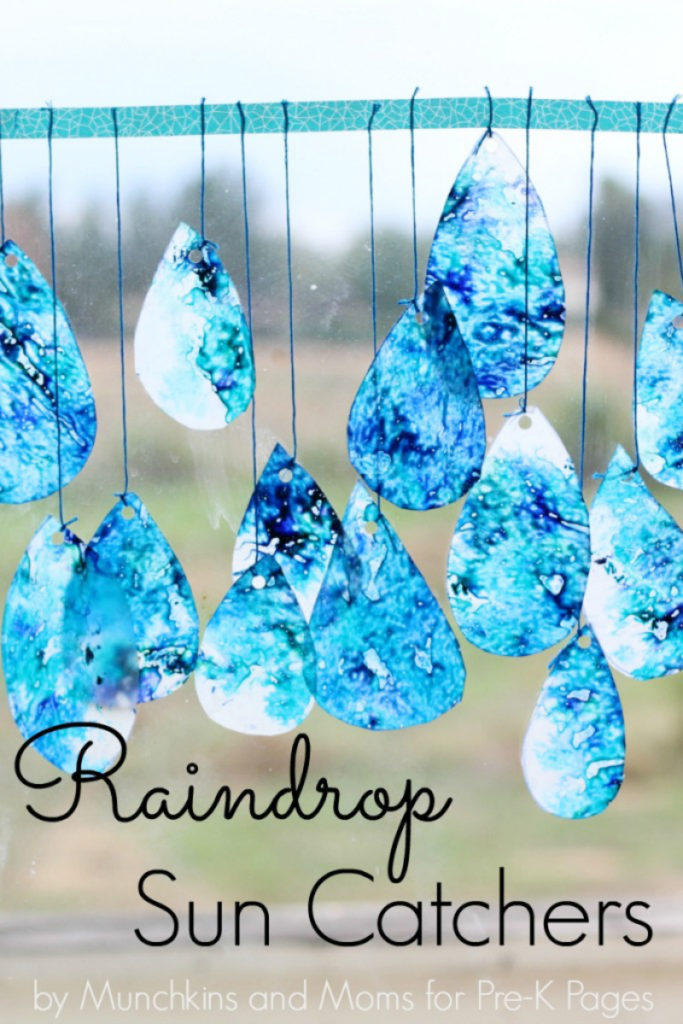 2. Raindrop Sun Catchers: One of my favourite ways to honour and celebrate the changing seasons is by working with the weather inherent to each chapter of the year.
In many parts of the globe, spring is typically the rainiest season and whether you bemoan or enjoy this fact, there's no getting around spring's association with rain.
This elegantly pretty project utilizes the simplest of materials to make dazzling raindrops that won't leave you soaking wet and which can be brought out for your spring, Ostara, or Easter décor year after year – no umbrella required!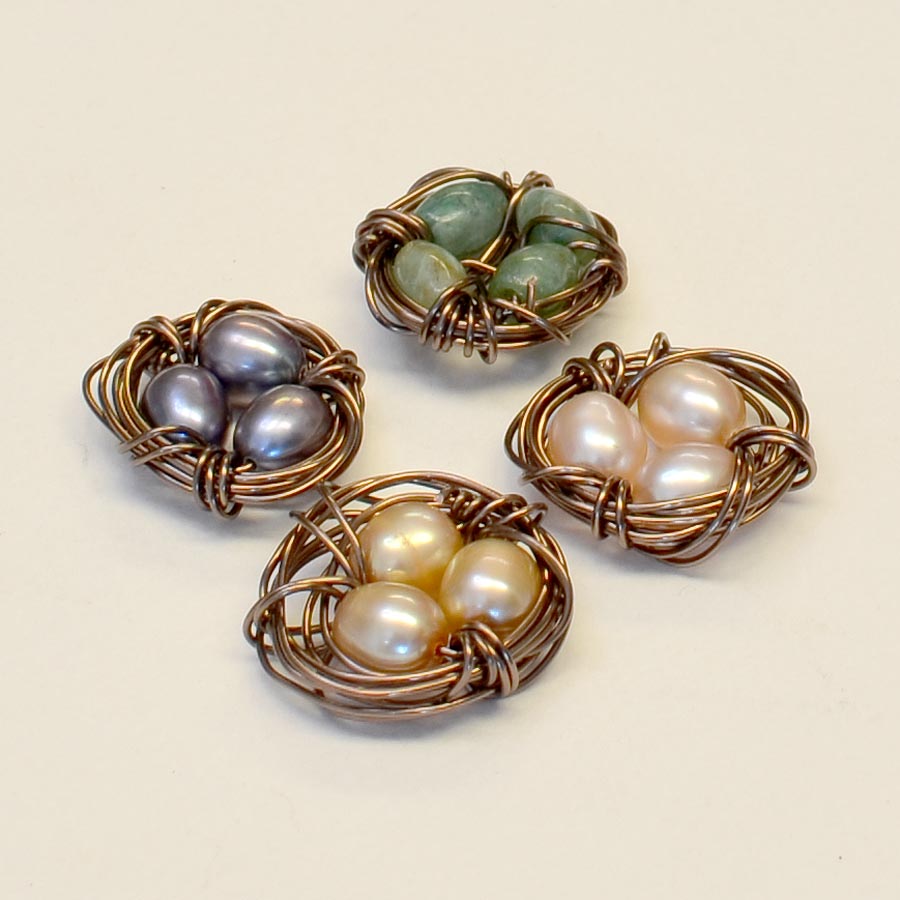 3. Wire Wrapped Bird's Nests: While many wire wrapping projects require decently (or immensely!) advanced skills in this field of jewelry making, creating your own wire wrapped bird's nests is not so difficult or intimidating that it can't be tackled by those with little to no wire wrapping experience (I made my own line of handmade nickel-free jewelry for years, so know from which I speak).
This beautiful project creates a wearable and highly meaningful bird's nest from beading wire and beads (which you can include as part of a ring, bracelet, necklace, pair of earrings, magickal charm, etc), which would be an incredible project to create, and/or consecrate, on Ostara itself.
Likewise, however, you may wish to make this beading project in advance and then wear it on Ostara – if not the whole year through!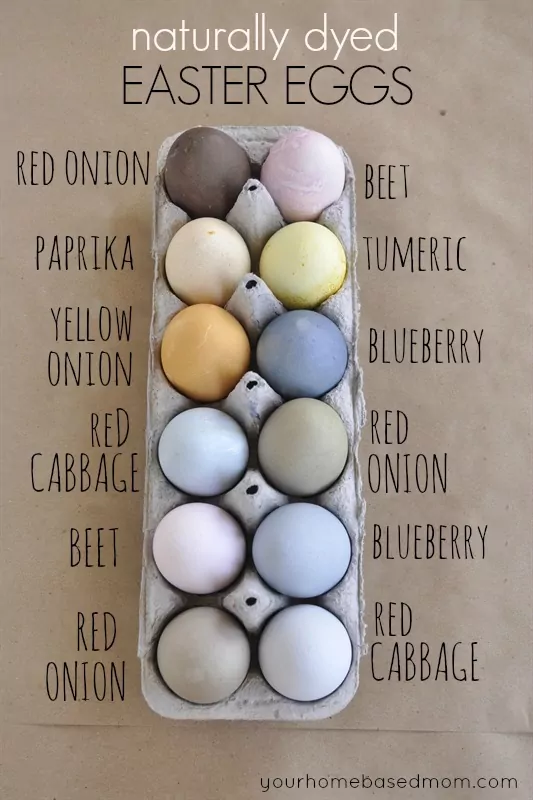 4. Make Your Own Natural Easter Egg Dyes: While there is no shortage of store-bought dyes and recipes for homemade dyes using food colouring and other (potentially) artificial ingredients out there, for those who wish to utilize more natural egg dying options, creating your own dyes is often the way to go.
In this detailed, photo rich post from Leigh Anne Wilkes, you can learn how to do just that using several common materials, such as red onions, blueberries, and turmeric.
For those of a witchy persuasion, a project like this is an ideal time to include some magickal kitchen witchery into your crafting, utilizing ingredients for their known magickal correspondences or properties, and/or what you wish to manifest or focus on via your choice of natural ingredients.
(A handy list with some additional ideas for natural Easter or Ostara egg dyes can also be found on the website Ravenhawk's Magazine.)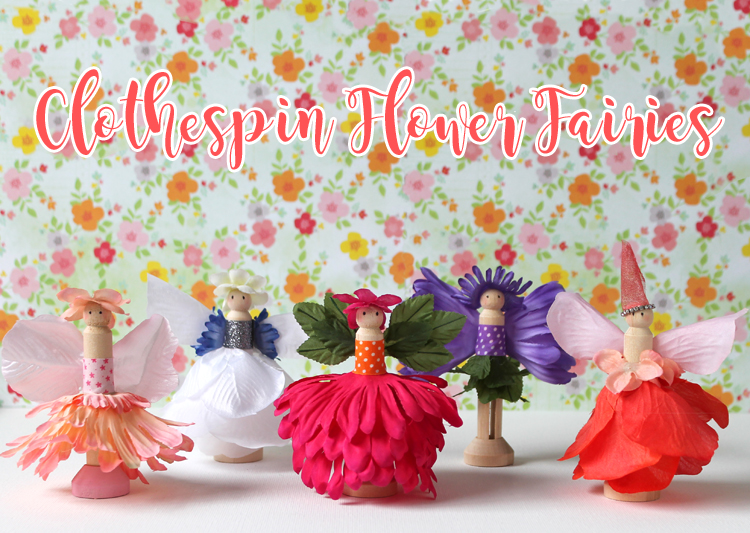 5. Adorable Clothes Peg Flower Fairies: Perhaps no other season is more closely linked to fairies (faeries) than that of springtime.
Whether you're working with/honouring the realm of the fae or simply want to incorporate some darling fairy imagery into your Ostara décor (or altar), these enchantingly lovely clothes peg fairy friends are fantastic way to do just that.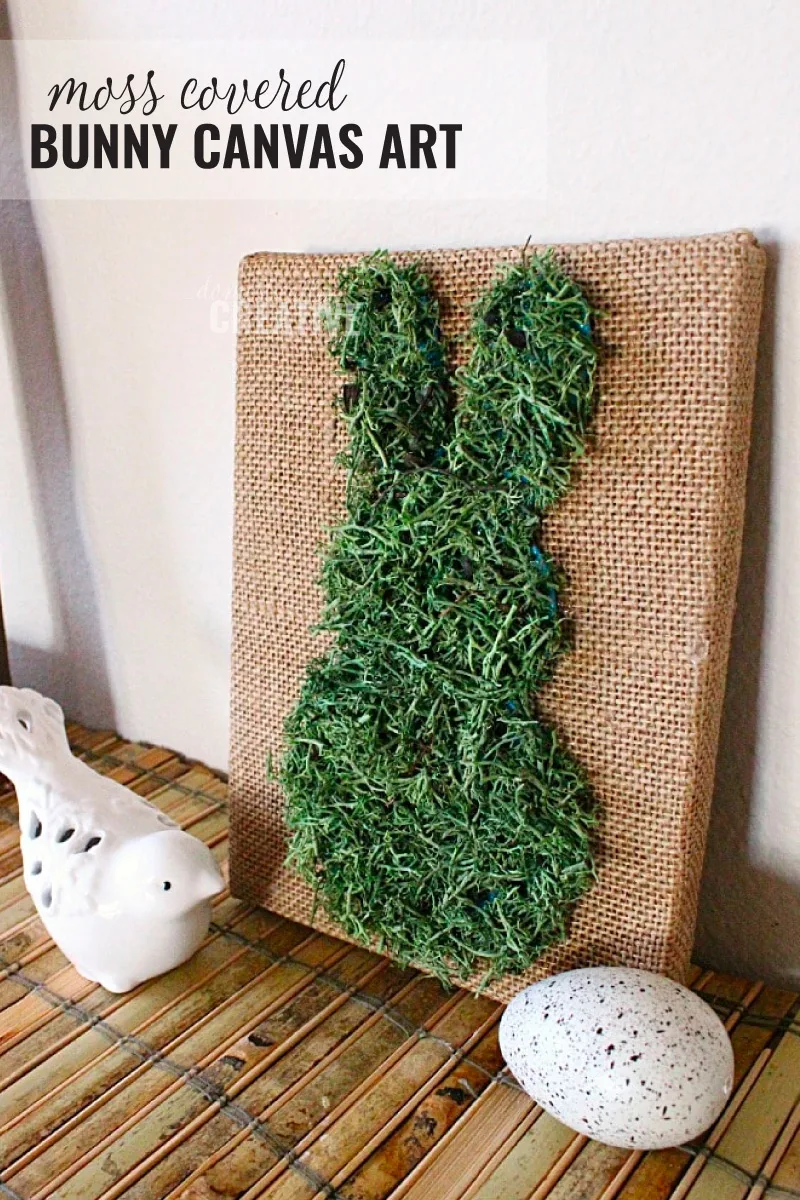 6. Moss Covered Bunny Canvas Art: If you enjoy making your own wall art and are in the mood for a chic, timelessly pretty Ostara or Easter project, this delightful moss covered bunny might be just the ticket.
(If you are looking to source dried crafting moss, many dollar and craft stores, as well as some big box stores, Amazon, and Etsy are all handy places to do just that. I personally buy most of mine from Dollarama here in Canada.)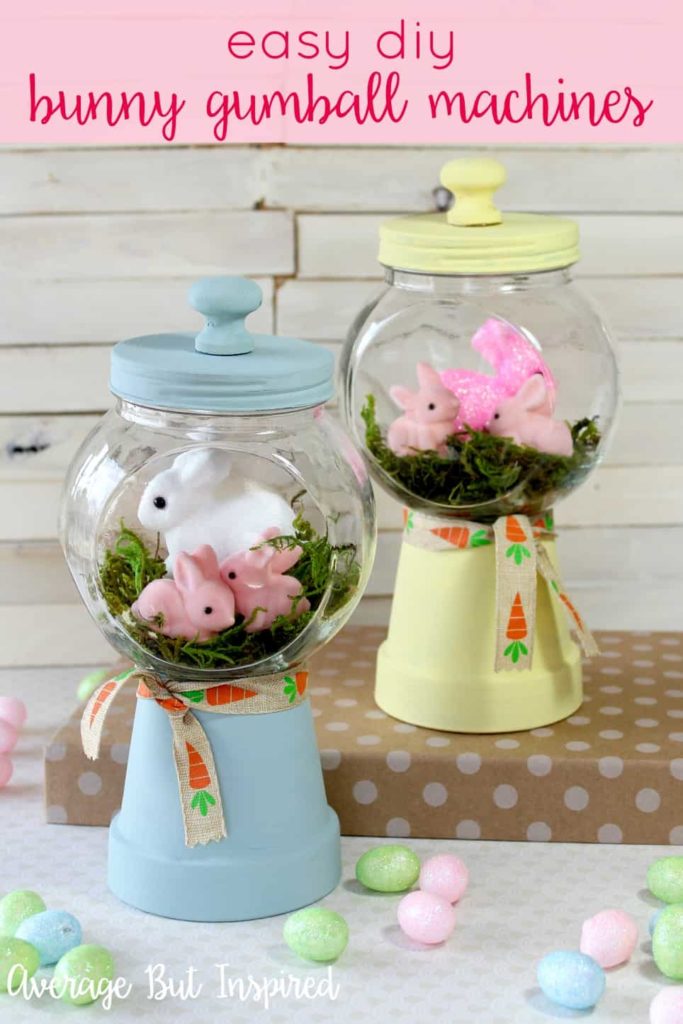 7. DIY Bunny Gumball Machines: Altered gumball machines have been experiencing a moment in the crafting world as of late.
Few examples of this – *cough, cough* – sweet trend are more darling or well suited to springtime than these ultra cute DIY Bunny Gumball Machines.
Personally, I'd be inclined to turn one of these altered gumball machines into magickal Ostara time witch's ball, imbuing each component with my desires and intentions, and then utilizing it as part of a springtime magickal working.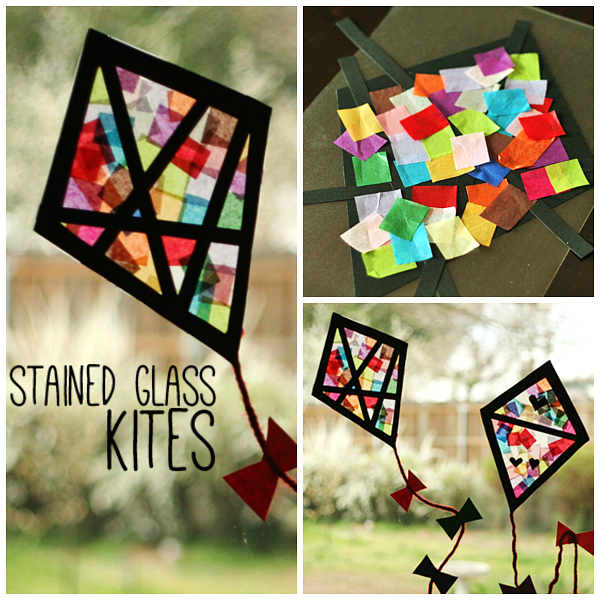 8. Paper Stained Glass Kites: While we often associate various elements of nature with spring (and for good reason), two components of the season that might not be as immediately obvious as, say, cherry blossoms, are sunshine and wind.
Both are celebrated in this eye-catchingly gorgeous stained glass kite project, which honours the wind that helps to hold kites aloft and the spring sunshine that makes stained glass (be it paper or real glass) so incredibly beautiful.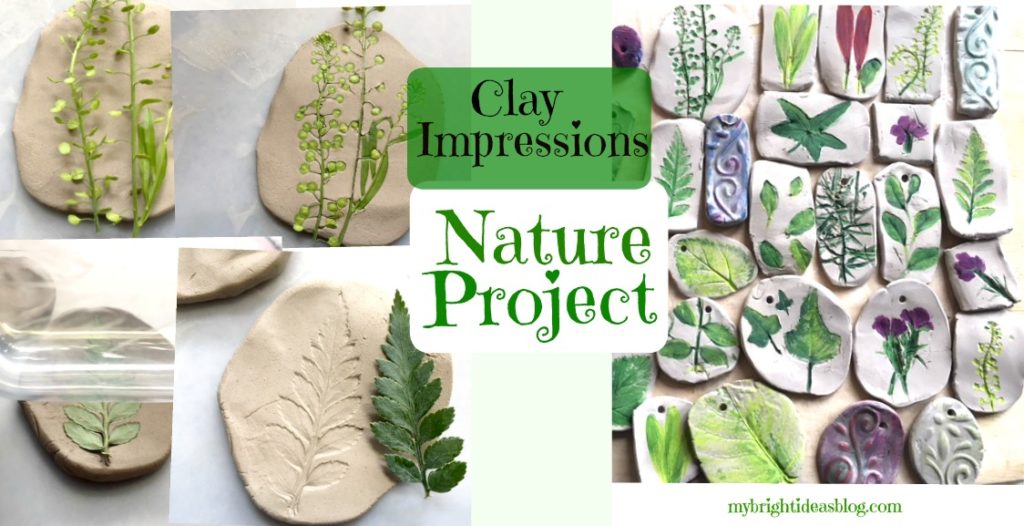 9. Nature Impressions Pressed Clay Craft: As fresh green life sprouts up around us, consider ethically gathering some of the leaves, blooms, and ferns that resonate with you and creating some easy-to-make pressed clay pieces with them.
Once dried, these elegant clay crafts can be used as jewelry (create holes before drying), home décor, tablescape décor, place settings, altar tiles, paperweights, and more.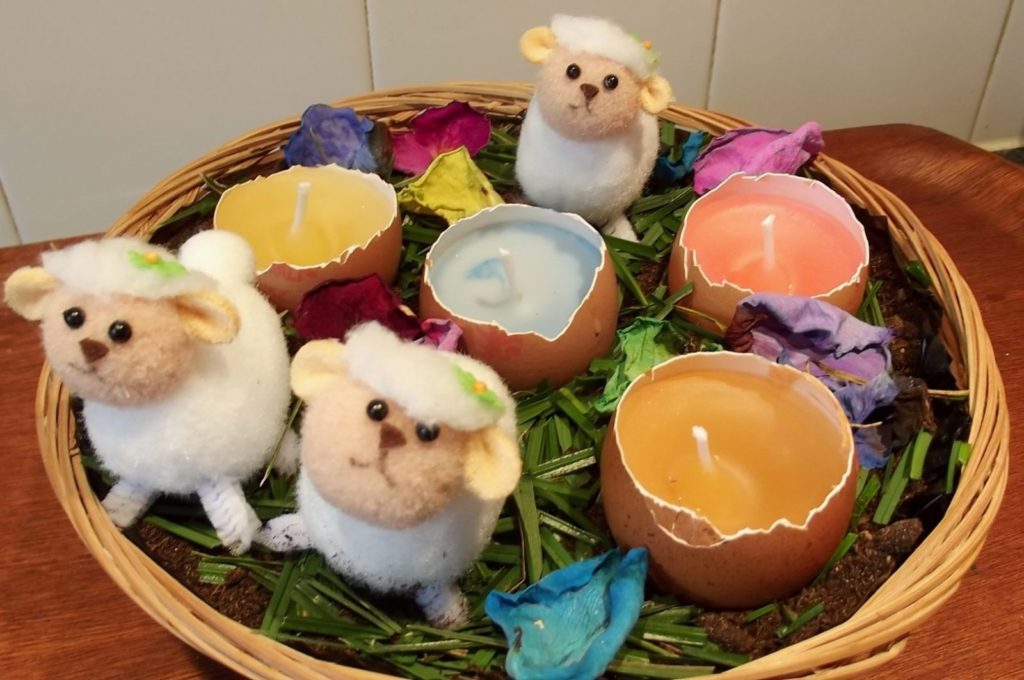 10. Ostara Egg Shell Candles: A wonderful use of a natural material, these DIY eggshell candles are a meaningful way to celebrate the glorious return of light that spring ushers in, while also honouring the connection to life and rebirth inherent to eggs.
11. Seed Packet Greeting Cards: It's safe to say that around these parts, we love a cool card making project! 😃
This one, detailed in the scope of an article that highlights several wonderful Ostara-related crafts and activities, is a meaningful way to share in the joys of gardening with friends and loved ones.
Plus, it's quick, easy, and something that kids can lend a hand with making, too.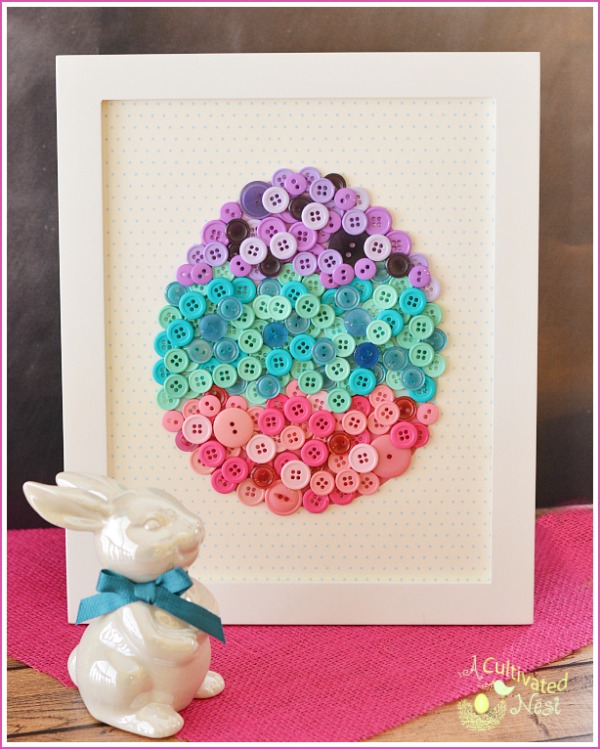 12. DIY Easter Egg Button Craft: Like many a crafter the world over, I have a perpetual fondness for buttons. Old or new, large or small, plastic, wood, metal, brightly hued or neutral – you name it, I'm there if buttons are involved.
If you're also a fan of this versatile fastener turned crafting supply, then this super cute + fun Easter (or Ostara) egg button project might be a great way to use up a wee bit of your button stash.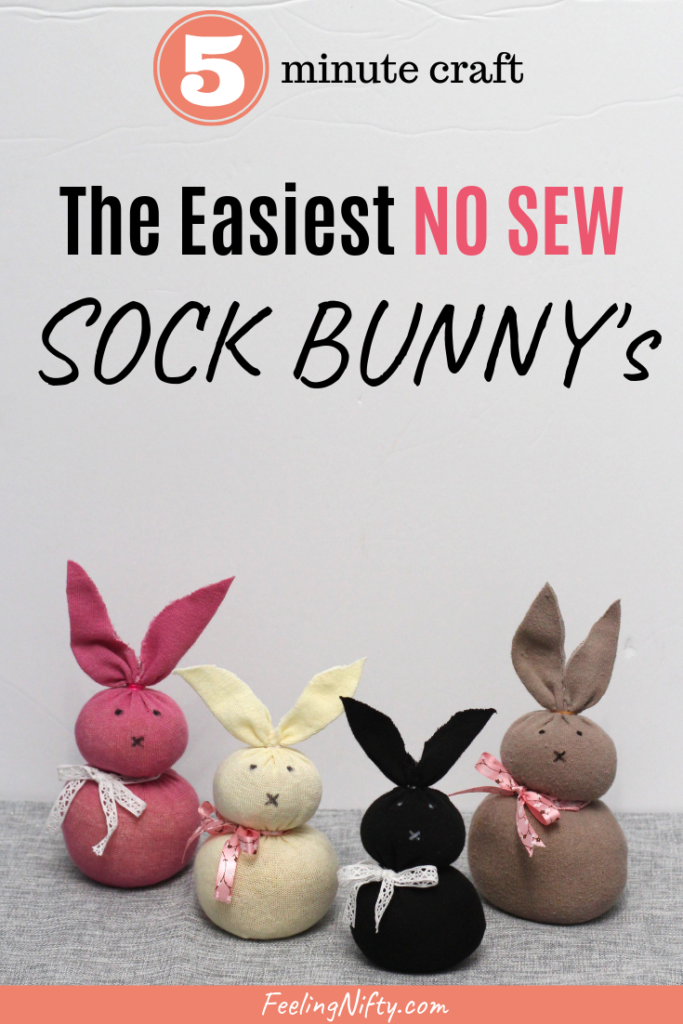 13. Super Cute No Sew Sock Bunnies: When I was a little girl, I had a darling children's book that included instructions on how to make stuffed toy pigs from pantyhose or tights. Together my mom and I made a few of these cuties and I have had a soft spot (pun intended) for DIY plush toys ever since.
As you might imagine then, these precious little no sew sock bunnies instantly appealed to me and I suspect that they'll find favour with many of you as well.
Plus, there's no reason to limit your bunnies just to spring. Why not whip up a few in colours or patterns that are especially well suited to each season, your home décor, a loved one's favourite hues, or a special occasion, such as the full moon?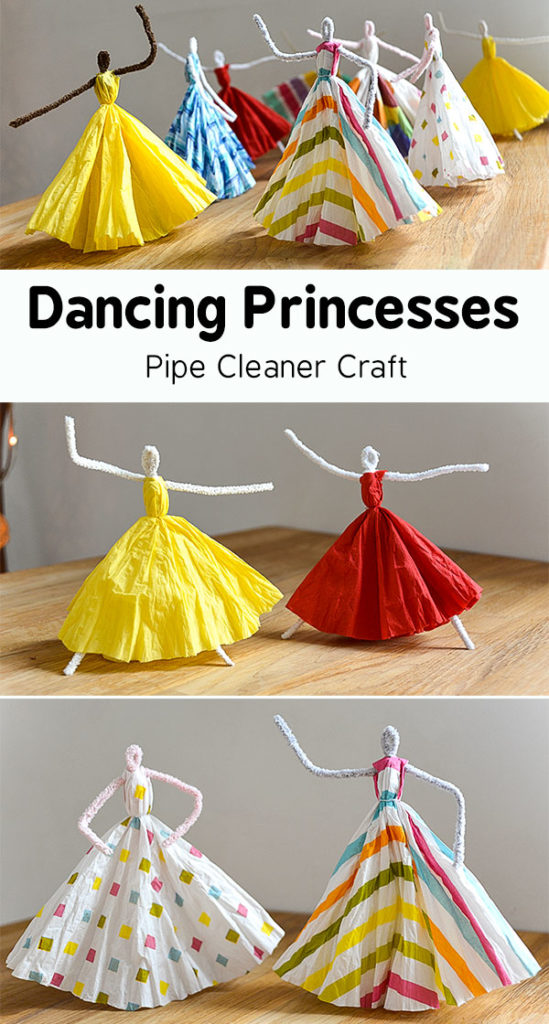 14. Dancing Princess Pipe Cleaner Craft: While these darling pipe cleaner figures can certainly represent princesses, I was immediately struck by what an ideal way they would be to represent the Goddess (be it in her archetypical springtime maiden form or otherwise) or a specific deity of one's choosing – Eostre herself very much included.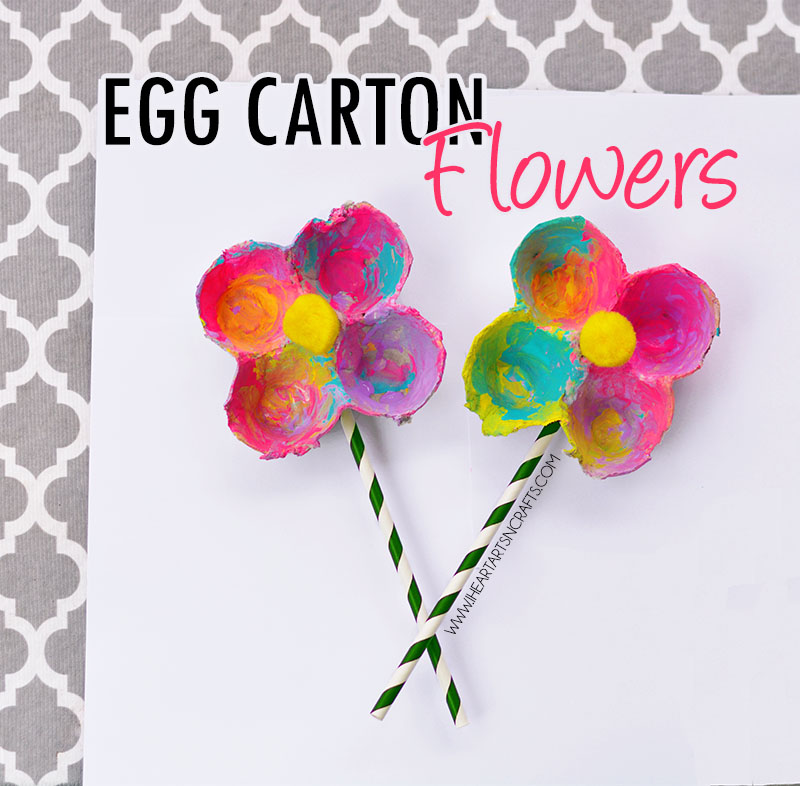 15. Painted Egg Carton Flowers: Chances are, if you die real eggs for Ostara or Easter (or simply eat eggs on a regular basis), you may have some extra egg cartons kicking around.
This fun project puts them to good use by creating a bevy of brightly hued blooms that make for eye-catching spring, summer or year-round home décor (you could also incorporate them into various types of paper crafting projects, such as scrapbook pages).
If you do not eat eggs or don't have any extra paper cartons on hand, check online for local hatcheries in your area, as some will happily sell you paper egg cartons at a reasonable price. As well, Amazon, craft, dollar, farm supply, and gardening supply stores sometimes also sell empty egg cartons.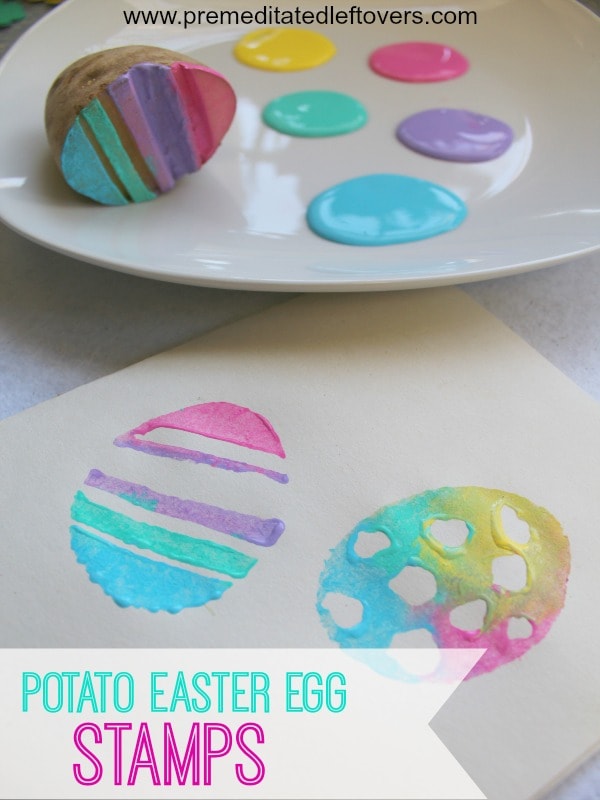 16. Handmade Potato Easter Egg Stamps: The classic art of carving raw potatoes into versatile stamps gets the springtime treatment in this lovely project that, while fabulous for kids, can just as easily be used by crafters of all ages.
Why not whip up a few carved potato Easter (or Ostara) egg stamps and, using suitable paints for each of the following ideas, put them to good work on things such as table linens, scarves, wrapping paper, handmade tags or cards, gift bags, or the outside of springtime parcels?
17. DIY Tulip Wreath: This fantastic idea is the brainchild of Kylie from How to Mom and has become a widely shared and frequently created project ever since it hit the internet. And for good reason – just look at how incredibly pretty and bursting with springtime cheer it is!
You can make your own DIY tulip wreath in a similar pastel rainbow colourway or with any colour faux tulips you can find (or spray paint, come to think of it).
If you do, why not make likes scores of others and tag Kylie so that she can see your own fab springtime flower wreath?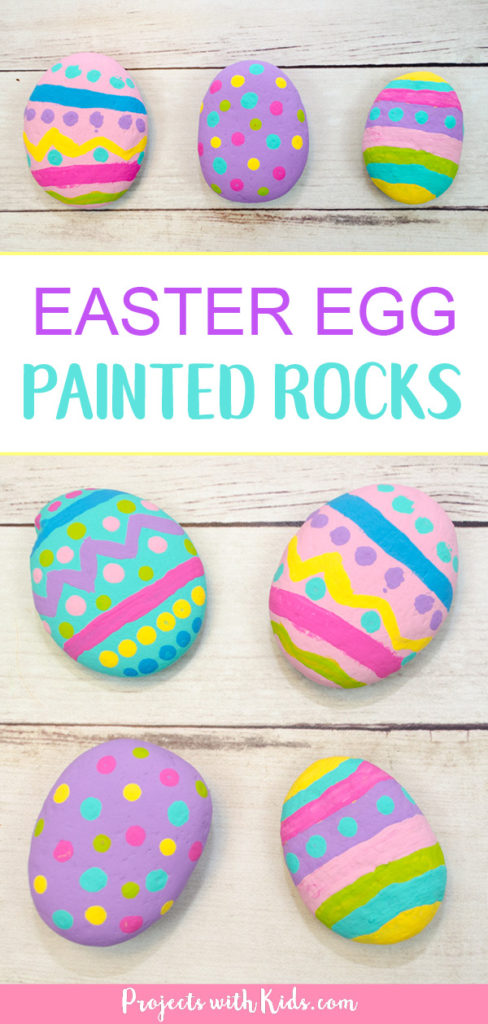 18. Easter Egg Painted Rocks: The delightful art of painting rocks is far from new, but it has definitely been experiencing a revival in recent years.
If you're looking for a fun and festive way to include rock painting in your Spring Equinox celebration, this charming Easter (or Ostara) egg version absolutely nails it!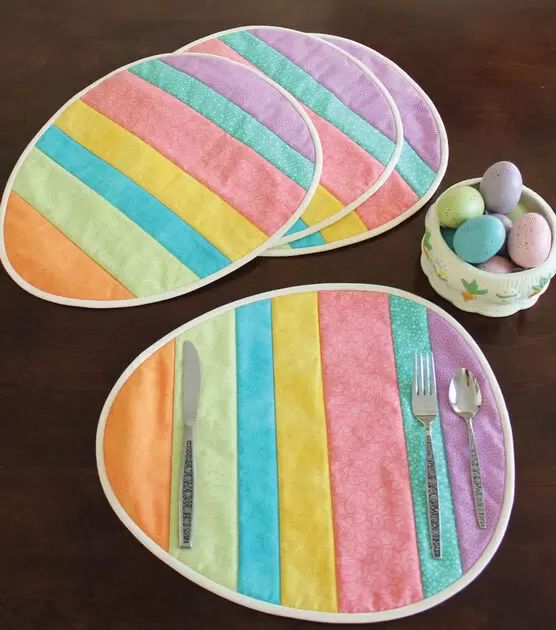 19. Quilted Easter Egg Placemats: I mean, come on, are you honestly going to tell me that these quilted Easter egg placements aren't off-the-charts cute? 🥰
I love that while some sewing is involved here, this is not an overly complex or difficult project. This makes it all the more appealing to those of us who aren't the most advanced of sewers (a camp that I myself fall squarely into).
You can whip up a set of these splendid springtime egg-shaped placemats in any colour(s) and pattern(s) you desire. And I cannot help but think how awesome one would be as an altar cloth or otherwise included on an Ostara altar.
(And speaking of quilted Easter/Ostara table related projects, this adorable Flip and Sew Carrot Table Runner is all kinds of fabulous as well!)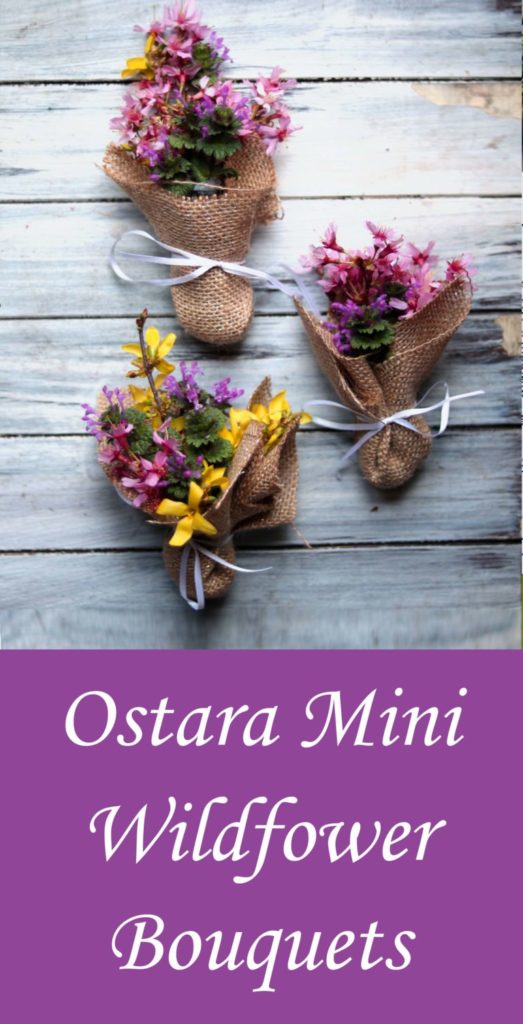 20. Ostara Mini Wildflower Bouquets: More ephemeral in nature than most of the other crafts in this post, these lovely little Ostara wildflower bouquets utilize real wildflowers and a few simple craft/household items to create mini bundles of springtime joy.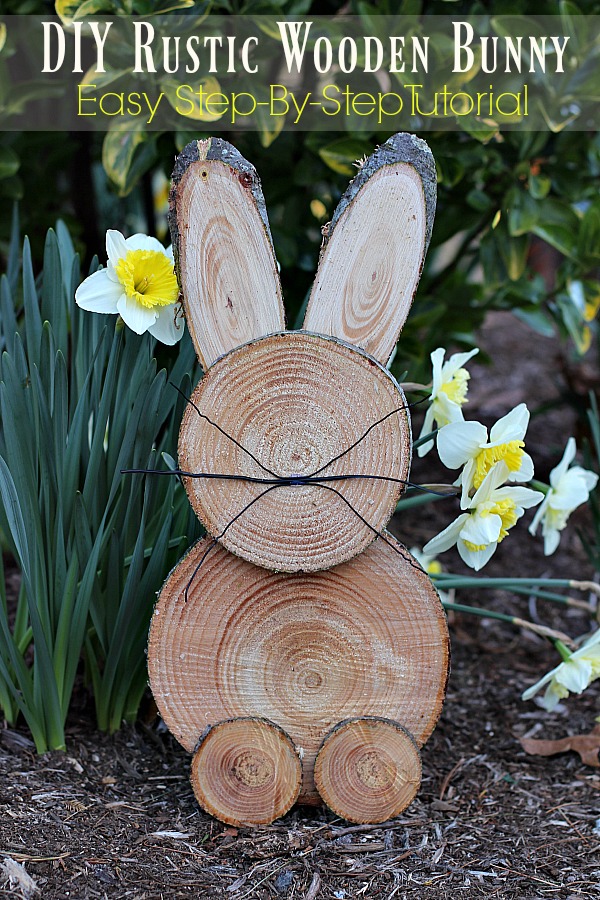 21. Rustic Wooden Bunny: This project is a bit more involved (re: you need a chainsaw or other power tool method to slice through wood) and might not be doable for everyone. That said, if you have access to the materials and tools involved, it creates one seriously darling wooden bunny that you can use as part of your indoor or outdoor springtime décor.
If you're not game to bust out the chainsaw, you could use this wooden bunny's design and some precut pieces of wood in different sizes (sometimes found at places such as craft, hobby, and hardware stores, as well as on Amazon and various craft supply websites) to create your own take on this charming Ostara/Easter season craft idea.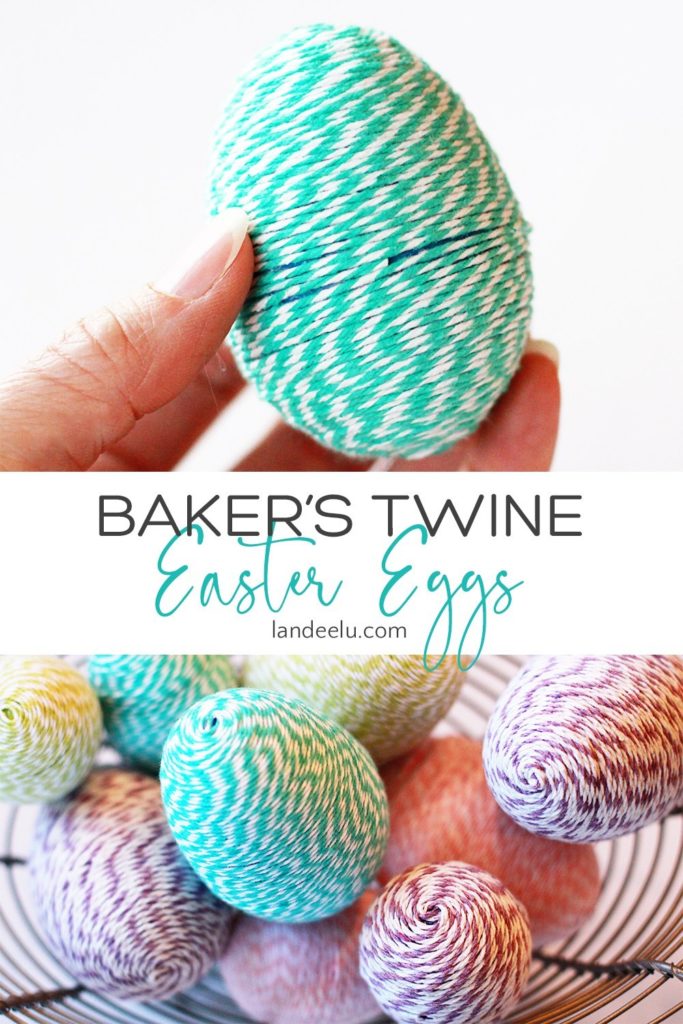 22. Baker's Twine Easter Eggs: Much like buttons, baker's twine is a beloved product that you'll find in many crafters' stashes. Inexpensive, versatile, and available in a wide range of colours, this handy product is a year-round pleasure to work with.
Come the return of spring, why not jazz up some basic plastic (or wooden) eggs by enrobing them in baker's twine?
A bowl, basket, dish, or jar of these cuties makes for an instant and very attractive springtime centrepiece or inclusion in a larger festive display (while also being awesome on one's Ostara altar).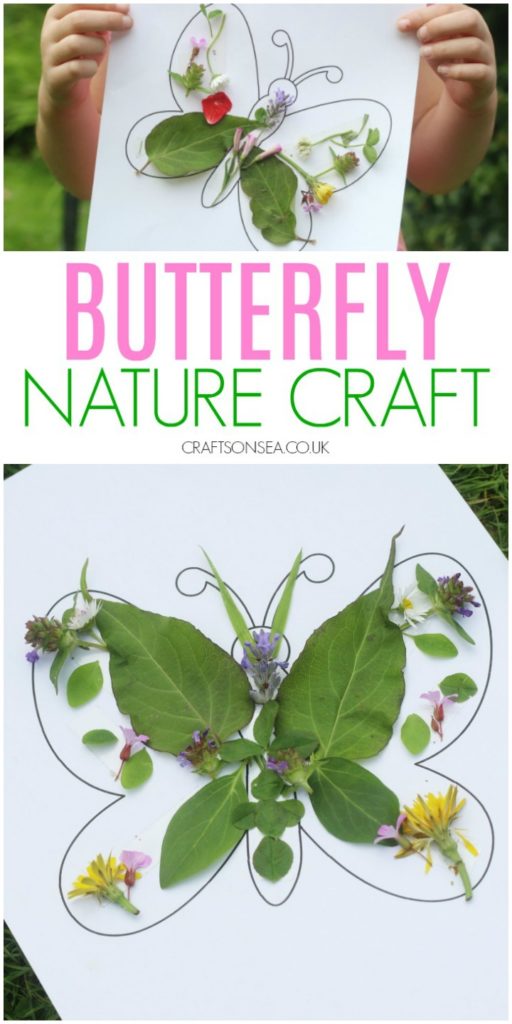 23. Fresh Greenery Butterfly Craft: If you or your little ones are a fan of gathering fresh leaves, herbs and flowers, this sweet, simple butterfly-themed project is apt to strike a chord.
If you'd like to create something (potentially) more permanent, utilize leaves, herbs, and flowers that are already dried instead of using fresh greenery.
How wonderful would a page like this be in one's Book of Shadows, Grimoire, art journal, or used as part of a scrapbook page or handmade card?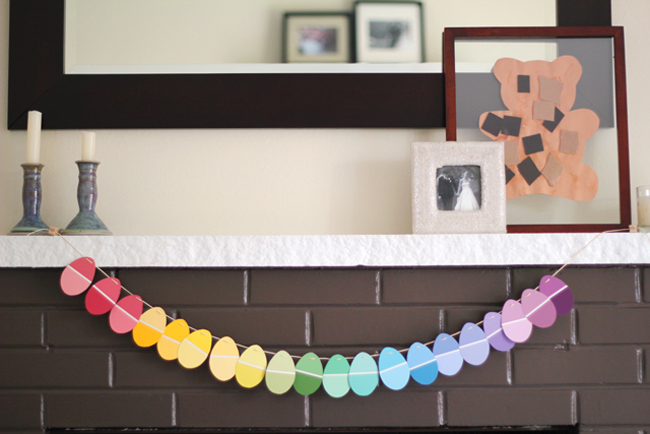 24. Paint Chip Easter Egg Garland: Far beyond their intended purpose of highlighting a plethora of paint colours, paint chips can provide a goldmine of uses to crafters and creative folks everywhere.
In this easy project, you'll utilize a rainbow (or the colours of your choice) of paint chips to create an eye-catchingly and surprisingly beautiful springtime garland that delivers all of the charm of real dyed eggs, with none of the work (and potential mess) of actually dying eggs.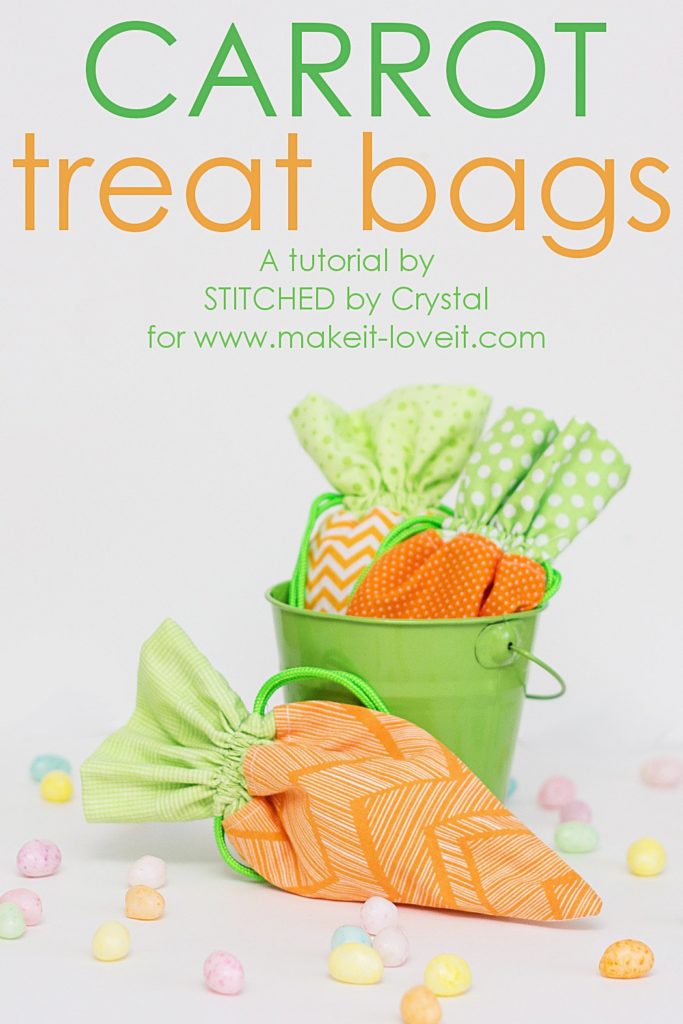 25. Carrot Treat Bags: Perhaps no other vegetable is more associated with the start of spring, Ostara, and Easter than the humble, versatile, and very delicious carrot.
In this step-by-step sewing tutorial from Make It & Love It, you'll learn how to whip up a garden's worth of these handy, adorable carrot treat bags yourself.
You can use these carrot bags for everything from hiding candy eggs to including in happy mail for your fellow crafty friends to Ostara spell and mojo bags.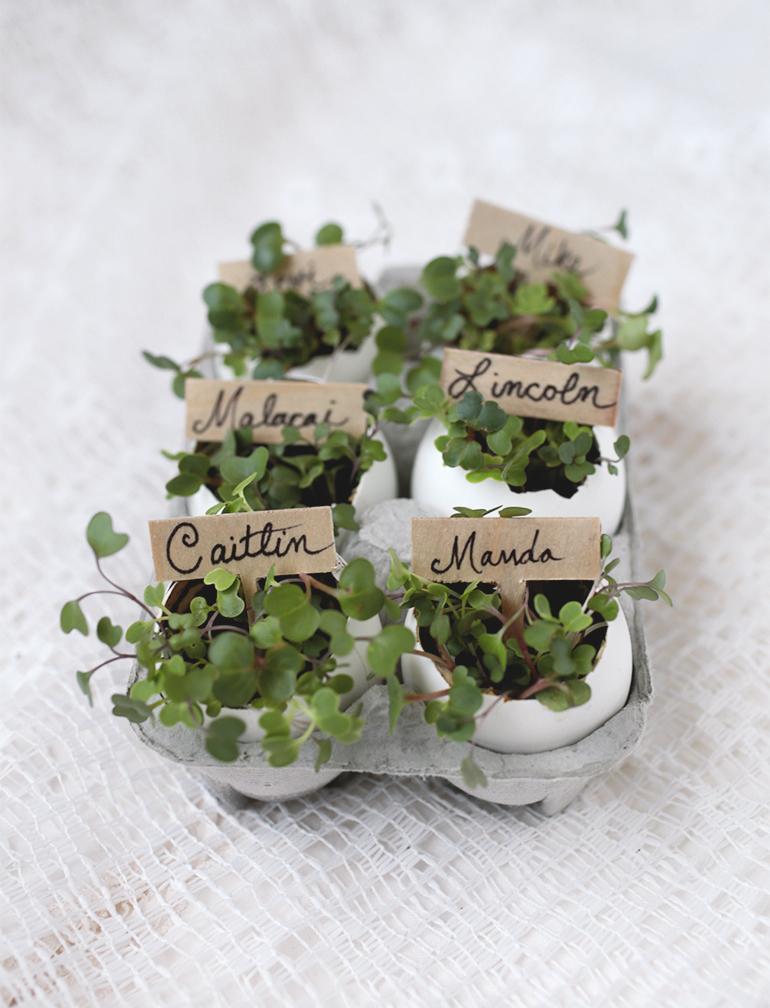 26. Egg Shell Place Card Holders: Green and cottage witches rejoice, this one is for you! But that isn't to say, of course, that plenty of others won't be drawn to this beautiful way to mark the places around your spring feast table as well.
Real egg shells (though you could likely use hollow faux eggs, too), microgreens, potting soil, and something (such as thin wood or bark) to write each diner's name on is all you need to make these fantastic springtime place cards.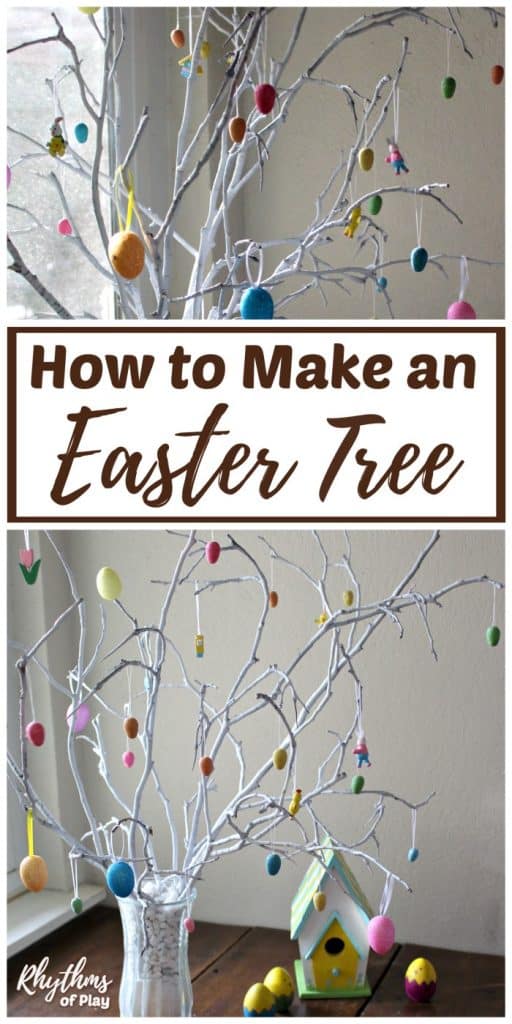 27. Make Your Own Easter Tree: Whether decked to the max or understatedly lowkey, Easter trees and Ostara trees are a marvellous way to inject a big dose of seasonal beauty and symbolism into your home décor.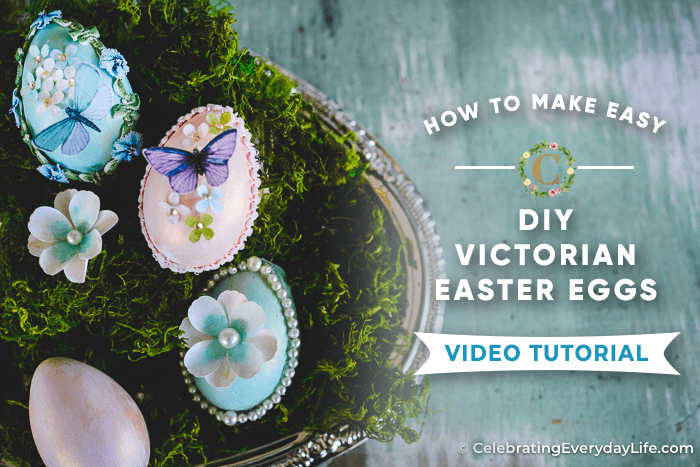 28. Easy DIY Victorian Easter Eggs: It just wouldn't be a craft project roundup post if my love of all things vintage and yesteryear didn't shine through in at least one or two inclusions. 😄
Case in point, these gorgeous Victorian-style Easter Eggs from Jennifer at Celebrating Everyday Life. These lovely eggs are sophisticated, captivating, and apt to become instant family heirlooms.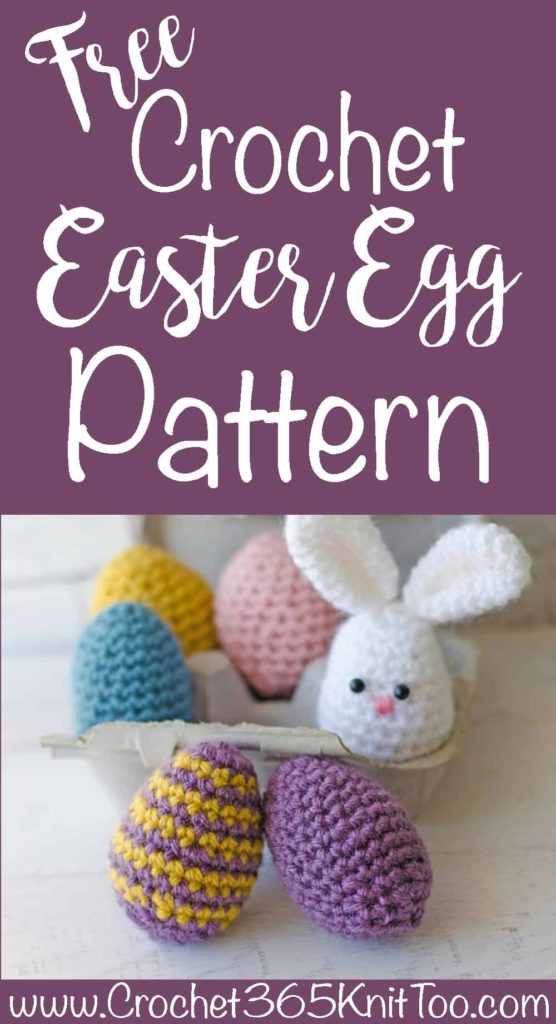 29. Crocheted Easter Eggs: I've said it before, but I'll happily say it again: while not a crocheter myself, I adore this craft and like to keep my eyes open for creative free crochet patterns to share with my readers.
Naturally, given that Ostara and Easter are both rounding the bend, a free crocheted Easter Egg pattern was in order.
Enter this gem from Cheryl at Crochet 365 Knit Too. It is cute, versatile, and would make for such a sweet, thoughtful springtime gift.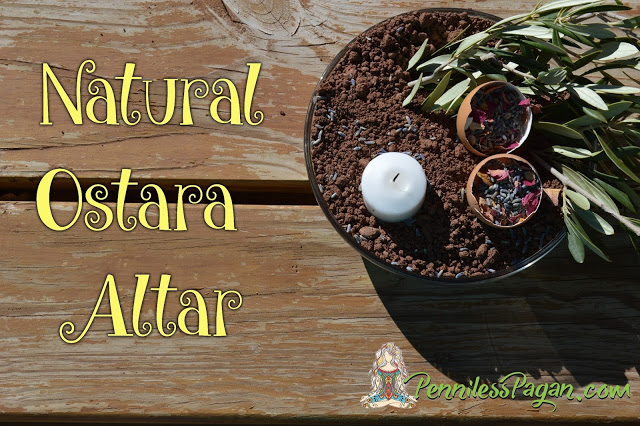 30. Natural Ostara Altar: It is easy think that altars have to be grand, elaborate, and potentially expensive affairs. Goodness knows that social media would often have us believe as much. Happily though, this is a million miles from being the case.
An altar can be as ornate or simple, decorated or unadorned as your heart desires and your current resources permit.
This lovely nature-based Ostara altar from the Penniless Pagan blog is just the thing to inspire you as you set up your own Spring Equinox season altar this year.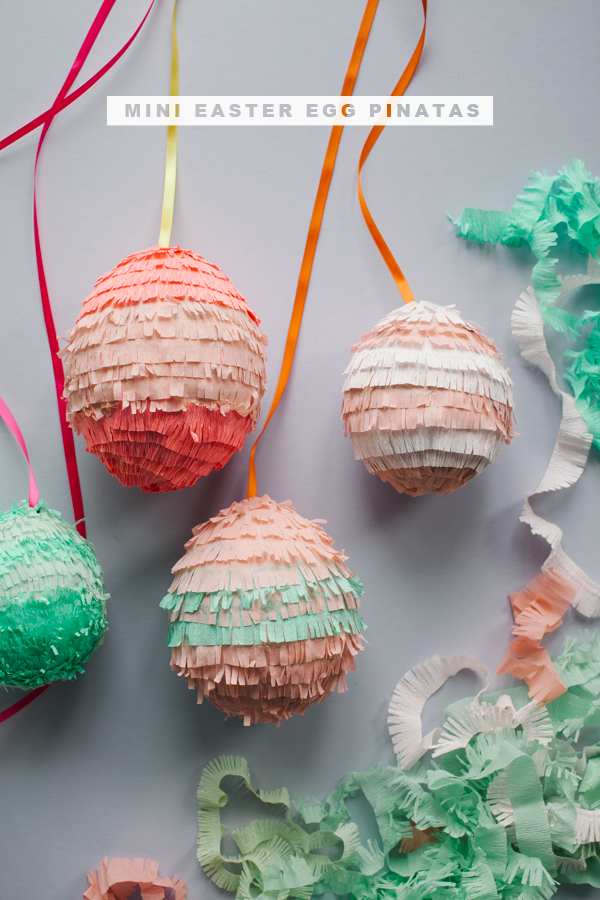 31. Mini DIY Easter Egg Pinatas: File this one under the headers of both "That's genius!" and "Why didn't I think of this before?!".
Fun, festive, and an incredibly logical match for Easter and Ostara, mini egg-shaped pinatas are a great way to deliver sweet treats to friends, relatives, coworkers – you name it!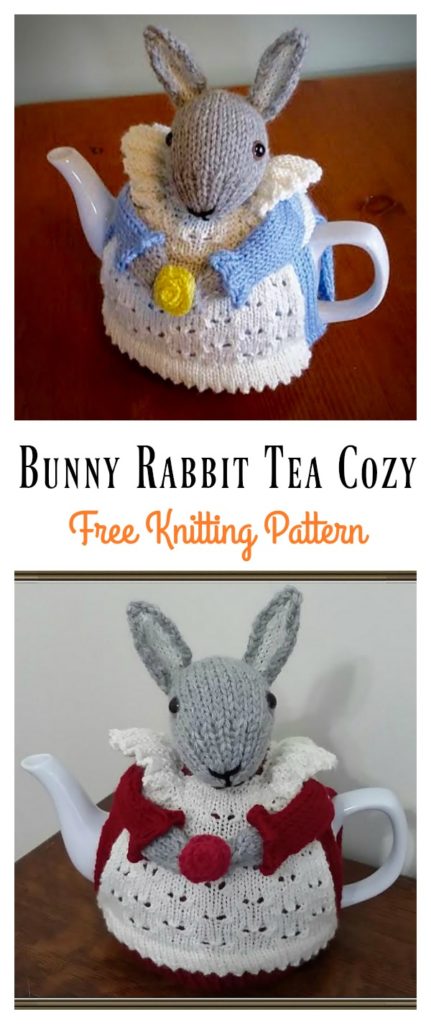 32. Lovely Mrs. Easter Bunny Tea Cosy: Just because the worst of winter's chill is behind us (in the Northern Hemisphere) for another year, doesn't mean that it's time for our beloved teapots to go into hibernation.
If you're a knitter who enjoys a warm cup of tea during the spring, then this elegant Mrs. Easter Bunny Tea Cosy might be just the project to whip as the sunny days return (that said, this tea cosy/cozy so lovely, I'd be inclined to use it the whole year through).
33. Moss Covered Easter Eggs: You didn't think this moss loving witch was going to stop at just one mossy craft did you? 😄
From the beautifully named Love Grows Wild blog, comes this whimsically charming take on the classic springtime egg. I adore it and may have to whip up a carton's worth of my own.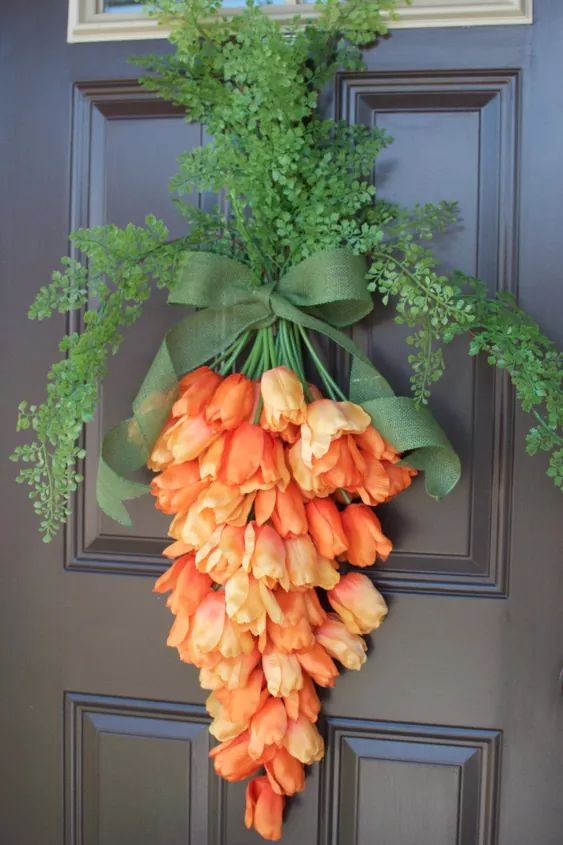 34. Spring Carrot Door Hanger: I am smitten with the idea of using one springtime symbol (in this case tulips of the faux flower variety) to create another: a big bushel of carrots.
Not the edible type, but the kind that you can hang on your door (or elsewhere around your home) to inject a cheerful hit of springtime loveliness to your décor.
This project is a breeze to make and looks thoroughly impressive – not to mention gorgeous – once displayed.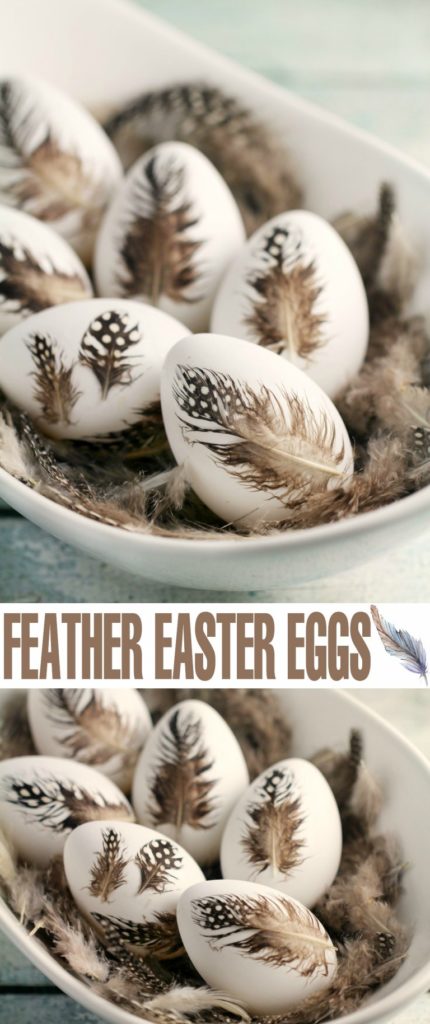 35. Feather Easter Eggs: There is something so strikingly beautiful, earthy, and elegant about these feather adorned (faux) eggs.
The marriage of feathers with eggs is as natural as they come and creates a décor (or altar) piece that honours the symbolism and spirit or springtime itself exquisitely.
Which of these Ostara Crafts and DIY projects is your favourite? Are there any that you are eager to try your hand at creating? 😃
(Note: All 35 images used above are copyright of their respective creators. Please follow the coordinating link in each list entry to be taken to the craft project shown and described therein.)
Welcome the light back into your life
For many of us, the road to Ostara and the Spring Equinox has been a long, often icy one.
We may still have a wee while to go until the last vestiges of winter vanished from our areas, but we're getting there thanks in large part to the longer hours of sunlight and trend towards warmer temperatures.
As much as Imbolc is a celebration of the return of light, so too is Ostara. Indeed, the Spring Equinox is a portal of sorts to the sunny months of warmth and golden, life-giving light that lay ahead.
Instead of having to symbolically create a lot of the light that we need, Mother Nature takes care of illuminating our days for us.
That is not to say, however, that things like candles, balefires and bonfires aren't at home on Ostara – they certainly are. But rather that we are able to avail of literal sunlight more now than we have been able to during the fall and winter months.
Letting the light back into our world happens both literally and symbolically. Just as we may throw open the curtains and blinds in our homes, so too can we choose to focus on areas of our lives that spark joy and let our inner light shine out most brightly.
Part of the reason why colours like white, yellow, and pastels are so at home during Ostara is that they help to reflect light.
They are not inherently heavy colours, but rather ones that have a soft, gentleness to them that seems to brighten and expand all they come in contact with – much like how the returning sunshine of spring will spread over the natural world and coax it back to life once more.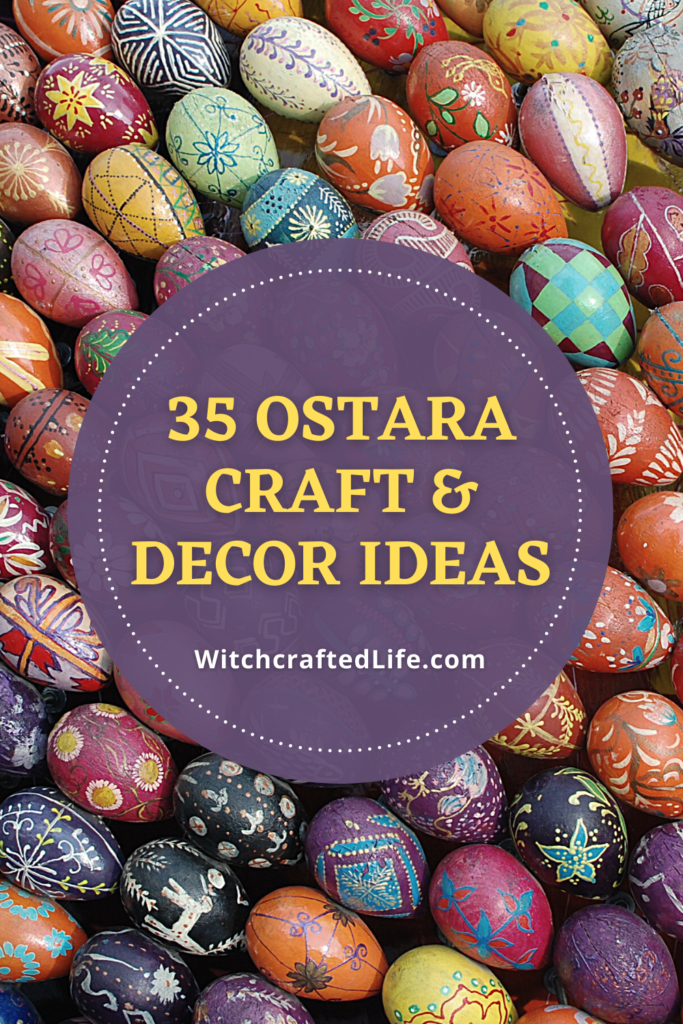 I hope that you enjoyed the 35 Ostara craft project and home décor ideas highlighted in this post and would love to hear in the comments below about any Spring Equinox DIY ideas you may have.
From my heart to yours, I wish you each a bright, beautiful, happy, healthy, and abundantly blessed Ostara.
Now, let us make like an adorable bunny rabbit and hop to crafting, creating, and decorating for the spring's first sabbat! 🐰🌷🐣